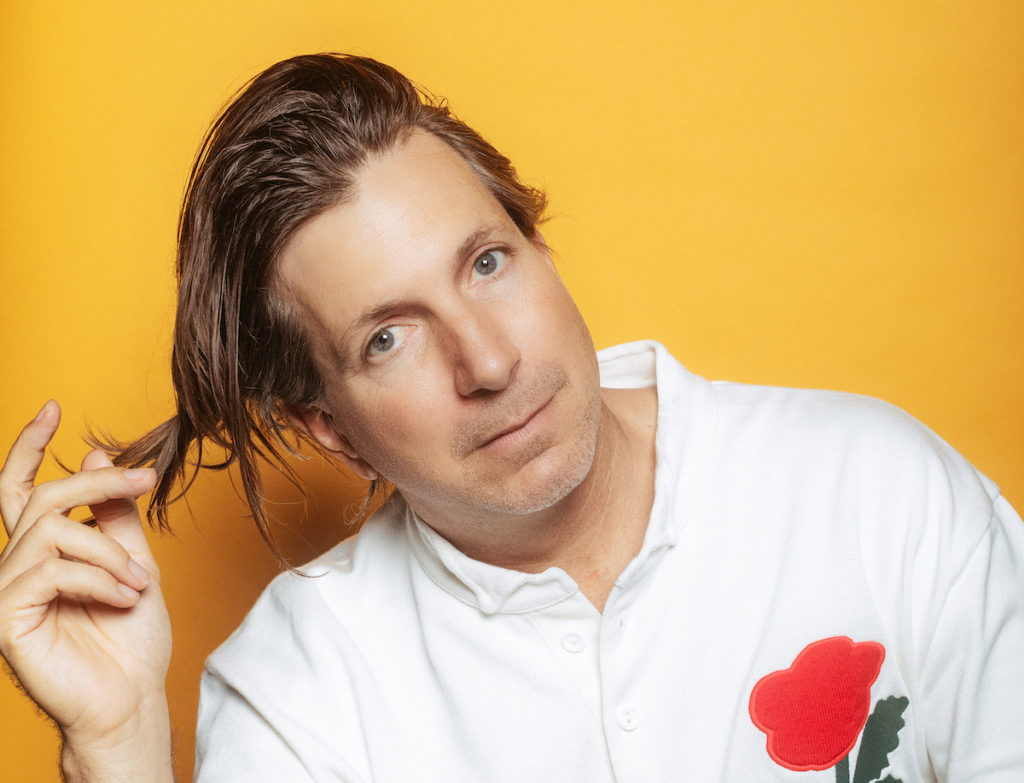 Poolside is one of the legendary nu-disco bands that we've been following since the start of DYLTS. We had a chat with Jeffrey Paradise, the leader of the band, after the release of his new album "Blame It All On Love". It was great to catch up with him again, after interviewing him a few years ago in Paris,
We wanted to know more about the creative journey that shaped this new release. Jeff shares insights on inspiration, his collaborations, and the moments that brought this album to life.
Can you tell us about the inspiration behind the new album?
The inspiration was for me to make music I like to make when in my studio, which is music I love, hence the title 'Blame It All On Love'. There are also romantic and sentimental themes throughout, about why you follow your passion, follow your love, work hard to be in a loving relationship, things like that. So I'd say inspiration in a short answer is love.
The inspiration for me was to make music I like to make when in my studio, which is music I love, hence the title 'Blame It All On Love'."
You have a couple of collaborators on the album. How did you select them, and what was the creative process like?
I usually find an artist I really like, and sometimes I direct message them on Instagram if I don't know them – which is what I did with MUNYA, who is great! – and now we're friends.
We wrote the lyrics together for her part via text messages while I was getting a haircut and she was getting laundry before we've ever met, so that was a fun thing. I was kind of familiar with Vansire, but we're friends with their manager Jakub, and went back and forth on email to collaborate.
Ora the Molecule, who is from Norway, came over to the house when she was traveling to LA. On the spot, we wrote her song and worked on it together. I did the music mostly and she did the lyrics but we collaborated on each other's work, and it came out good and quickly. It's always different but those are some examples from the album!
How do you continue to incorporate the 'daytime disco' sound into your tracks?
In this album, I actually didn't at all, I perhaps tried not to even, but the daytime disco sound is part of who I am. The songs still ended up sounding more in the realm of 'daytime disco'. They were a little more indie-leaning here and there but still had that kind of afternoon hangout vibe. It still ended up sounding that way, even though I tried not to, so maybe I am 'daytime disco'.
You started working with the label Counter Records last year. What impact does this collaboration have on your work?
Working with Counter has been pretty great, they have a lot of smart people working there and have a radically bigger team than my former team, just me, Michael and Bryan. I've put everything up on my own label up until now.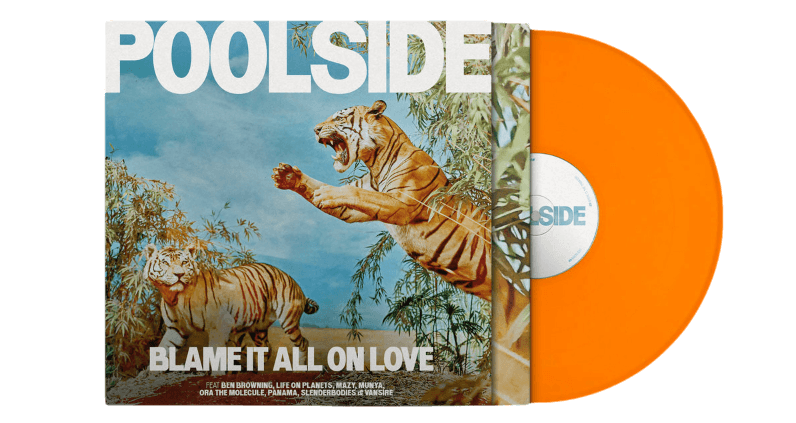 Counter has come with a lot of good ideas and their global team is nice to work with. They help take a lot of stuff off my plate which I usually would have to do. I'm able to focus more on the live band and the record. I have more time to work and make the music I want to make!
Can you share some insights into the production process and how the live music influence is reflected in the album?
The live music influence is actually not reflected much at all in the album, and in some ways, I wish it was, because every time we get to do a new song live, it's like covering my own music. They've never been played live with the band, so we always have to find out how to do these studio songs live and work it out.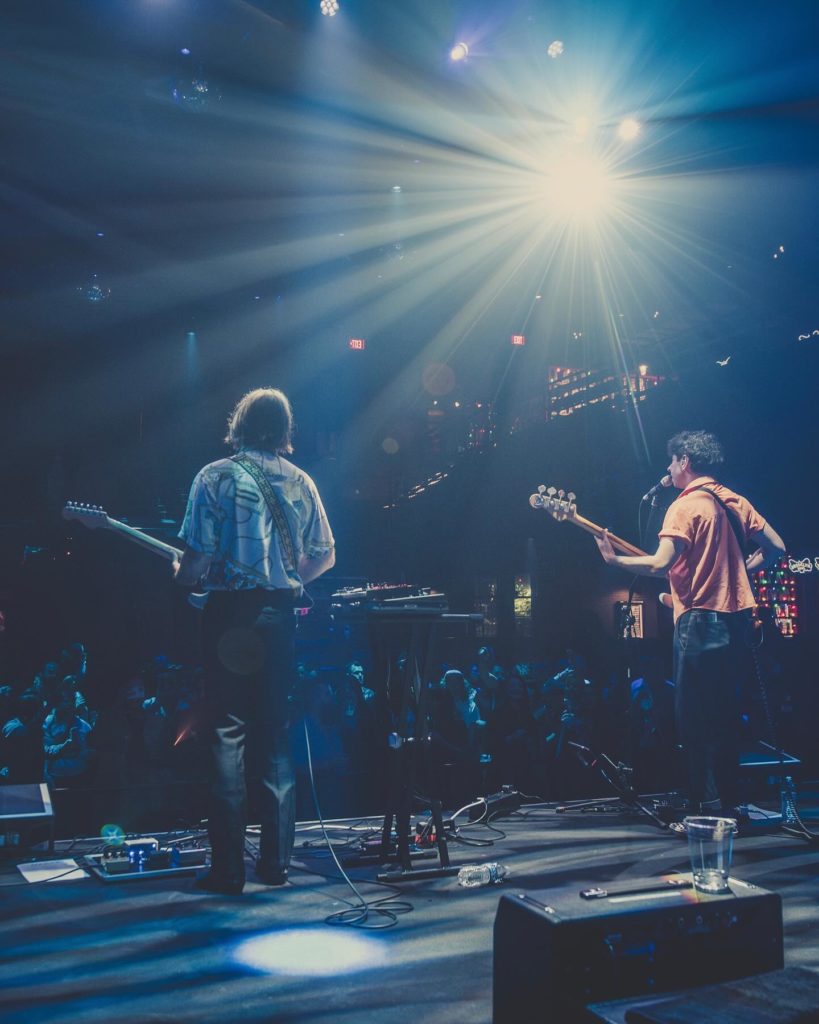 As for production, I like to collaborate with others who are talented and get their take in different ways, we work on the bare bones of a song together, arrangement, chorus, hook idea, and work really fast, never pause, don't try to overthink or give it too much thought. Then I'll take it into my studio and I do all the detail work that's pretty rogue and elementary. I'll work on the little production stuff here and there which usually takes a long time. Then I work on a vocal pass which is either me or a collaborator.
We had a great time at your live show in Paris in 2020 with Tycho. Do you have plans for a new tour in Europe?
I've done a few things in Europe recently, LISB-ON festival in Portugal, and a few gigs in Barcelona at the nightclub Nitsa, a couple gigs in Ibiza, all DJing. It's pretty expensive so we'd have to see what makes the most sense but I love going there so perhaps I'll be there soon DJing or with the full band!
Who are your 3 favorite artists at the moment that our readers should check out?
Body Music, Lovetempo, Alton Allen.
To conclude, can you tell us a funny story or anecdote from your US tour?
We just played a show in Wilmington, a somewhat small beach town in North Carolina, on a Saturday night. A lot of people were pretty drunk and having fun and our guitarist/keyboardist Alton took off his shirt at one point and was just wearing an undershirt which the crowd got really into.
They kept yelling "Take off your shirts!" throughout the set, so I got the band to take off their shirts and everyone thought that was funny. In general, the tour has been good and it's been fun seeing our fans and friends in different cities throughout the United States.
Follow Poolside on Spotify | Facebook | Instagram | Soundcloud