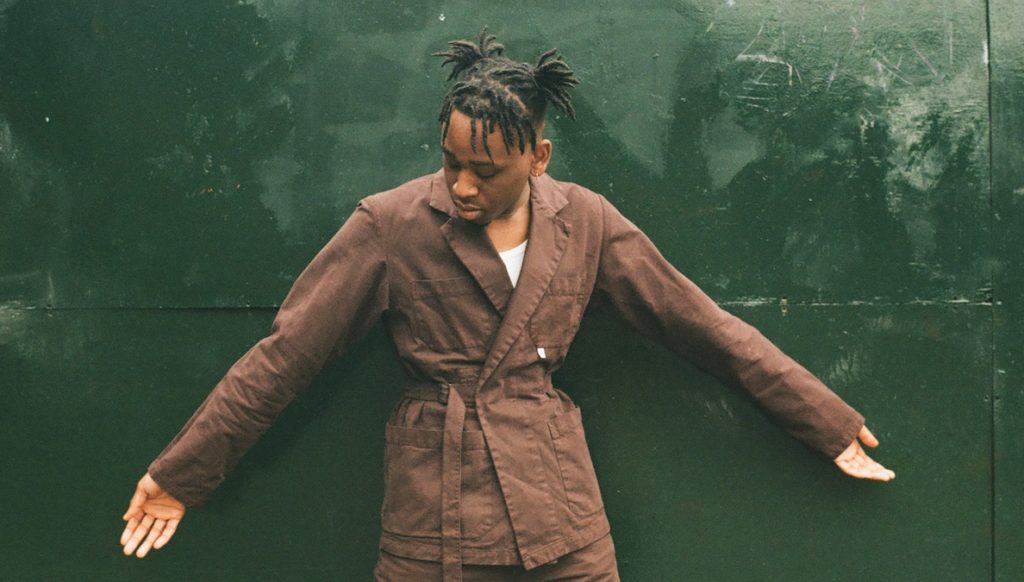 Khazali is an artist from London creating a brand of pop that spans melancholy, euphoria and dreaminess. After his debut EP "Going Home, Vol. 1" on Kitsuné Musique, he's about to release "The Rush" EP on March 11.
We talked with him about his creative process, his work with Supertaste and future projects.
To begin, can you introduce yourself? How did the project Khazali begin?
I'm Khazali, and I'm a singer and songwriter from London – all I want to do is make music that makes people feel good. The project began whilst I was at uni, studying graphic design. I'd been making experimental beats and instrumentals and one of my friends told me that I should sign on it, and now here we are!
How would you describe your music in 3 words?
Colourful, bright and feel-good.
Your EP "The Rush" (out March 11) was inspired by some of your dream journal entries. Can you tell us more about this process?
Writing lyrics and looking into my dream journals for inspirations is just so part of my process now – I started off using words I'd written to inspire lyrics, but now, especially with this new EP, I think of how my actual dreams can inspire the story behind the lyrics.
Can you talk about your collaboration with the duo Supertaste? How did you meet and work together remotely?
I met Supertaste on zoom last year, after hearing a track they released – I was so taken aback by the sound they were creating and it sounded a lot like how I wanted my project to sound. It's so futuristic, and retro at the same time and I really respect them as musicians. It's an honour to be able to work with them as producers, and hope we can one day work in the same room, rather than remotely!
Spotify selected you as part of their RADAR program. What is the concept of this program?
The RADAR: First Listen Playlist was a cool moment for me, because here in the UK it's typically where a lot of people look to see who is one to watch. The fact that I was chosen for it is surreal to me – I'm super grateful, and something I'll never forget!
What are your projects for the coming months? Do you have any shows planned?
I'll be playing a couple of shows in London and Paris, and hopefully more – I'm also working on new music 24/7.
What are your top 3 songs at the moment?
Apart from music, what are your favourite hobbies?
I love running, it really de-stresses me. I'm actually about to go for one, now! Other than that I take having regular hot, soapy baths very seriously and can always be found near a scented candle.
Follow Khazali on: Spotify | Facebook | Instagram | Soundcloud