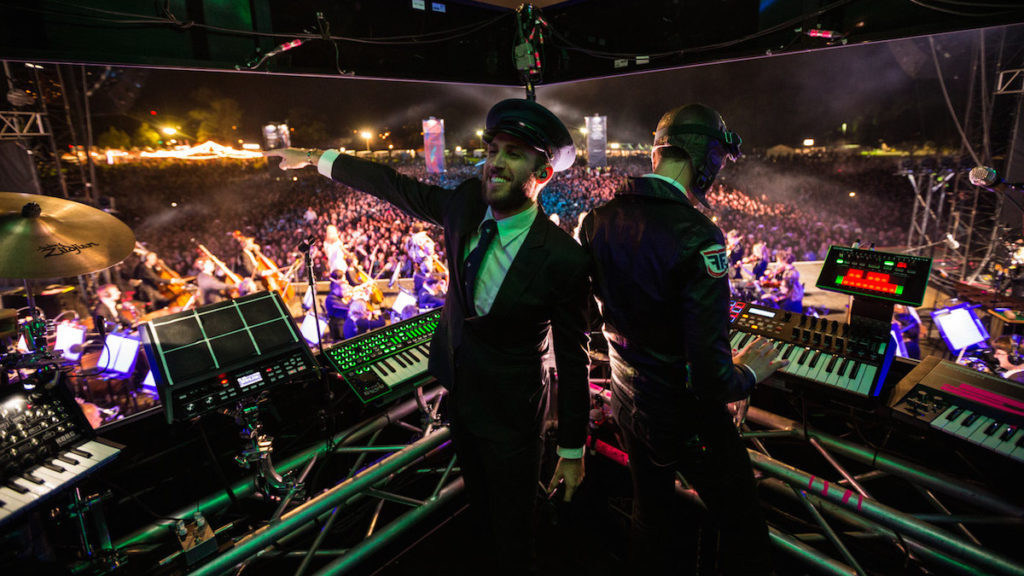 Flight Facilities is one of the bands that we've been following since the very beginning of the blog. I remember discovering them through "Crave You", featuring Giselle, and exploring their edits on SoundCloud and YouTube. I also had the chance to see them play a few times in France and to meet them!
In their productions, mixtapes and live projects, you can hear that the duo has an extensive music culture and a unique approach. This year, Flight Facilities are celebrating their 10 years of music-making. The perfect opportunity to focus on their music and share an overview of their projects.
To begin, we gathered some of our favorite tracks from them, including versions you may never heard before:
Fun facts about Flight Facilities
Before we introduce more about their story, we gathered a few fun facts. If you've been following them on social media, you may already know some of them… Let's go!
#1 – Flight Facilities used to be a real company
If you're wondering where the name Flight Facilities come from, it was actually Hugo's grandfather business. Flight Facilities was the flight charter company between Sydney and Merimbula. The duo kept a similar logo and some outfit from the company. As a tribute, they also named one of their songs "Merimbula". This story makes even cooler all the airplane references in their music, clothes and mixes. You can read more about the story in this feature on Awol website.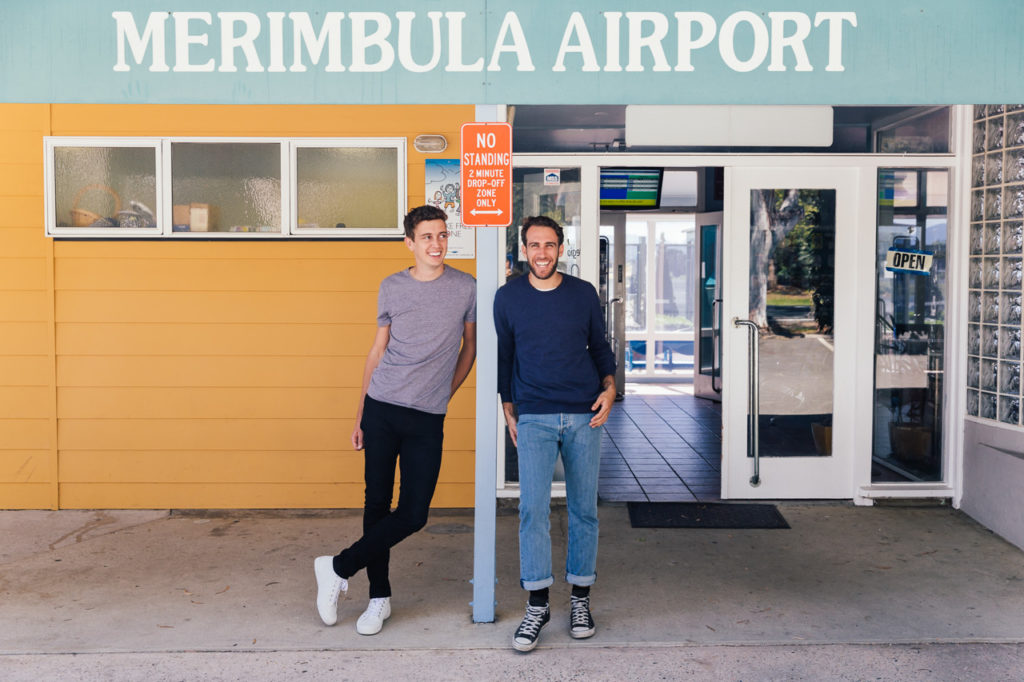 #2 – The duo pretended to be from Trinidad & Tobago
When they were beginning, after the success of "Crave You", the duo kept some mystery around their identities. Maybe they wanted to do the same as one of their favorite bands, Daft Punk? They were pretending to be from Trinidad & Tobago, while they're actually from Sydney in Australia. They were also telling that they were Calvin Harris. Pretty fun and a good way to keep the focus on their music.
#3 – Touch Sensitive was part of the band… for a Euro tour
In 2016, Touch Sensitive became a temporary member of Flight Facilities for their European tour. Because of back pain, James was not able to travel to Europe. Touch Sensitive, aka Michael De Francesco, replaced him to travel with Hugo. As he's also part of Future Classic and frequently collaborating with the duo, this was a smart move!
You can see them in action during a Mixmag lab session:
#4 – The duo has a strong connection with France
As we're based in France, we had to mention this point! The duo seems to have a strong connection with France, both through their influences and fanbase. Daft Punk has been a major influence for them, and you can regularly hear music from the French touch era in their mixtapes: Cassius, Alan Braxe & Fred Falke, Demon… French label Kitsuné featured "Crave You" in their "Maison 10" compilation, which also boosted their visiblity in France. They came several times, including for a special 70's DJ set at the legendary Social Club.
#5 – Hugo is an artist on Instagram
Hugo Gruzman, one half of the duo, also has art talents. On his Instagram account, you can see some of his creations, where he imagines funny stories from daily situations. He's also painting, as you can see with his beautiful representations of Kurtley Beale and Dylan Alcott.
Flight Facilities Decade Mixes
In 2012, the band launched a new ambitious project in collaboration with Australian radio Triple J. They re-explored 40 years of music and historic events. More than a standard mixtape, a Decade Mix is like a travel back in time. James and Hugo made an impressive work for this project, exploring music charts, checking information on Wikipedia, iTunes, and more… You can discover more on the dedicated website.
They just released a new mix in November 2020, the "Decade Mix 1962 – 1972". And they already announced the next one covering 2012 to 2022… available in 2023!
Re-explore the Flight Facilities Decade Mix Series on Soundcloud:
"Down To Earth" Album
"Down To Earth" is the debut album of the band, released in 2016. It includes several collaborations from Regie Watts, Owl Eyes, Micky Green… The result is a very diverse album in which each track is unique.
It even includes a short acapella version of "Crave You" by Kylie Minogue. It appears just before the original version, which concludes the release in a perfect way.
Listen to Flight Facilities – 'Down To Earth': Spotify – Apple Music – Deezer
Live with the Melbourne Symphony Orchestra
As you understood, the duo likes to launch ambitious projects. In 2015, they went one step further by collaborating with the Melbourne Symphony Orchestra. The live features many guests like Reggie Watts and Owl Eyes. And Touch Sensitive on the bass. See? He's almost an official band member!
Listen to 'Live with the Melbourne Symphony Orchestra': Spotify – Apple Music – Deezer
We hope you enjoyed the trip into Flight Facilities' unique universe. Through these 10 years, the duo always managed to surprise us and we can't wait to hear what's next!
If you want to continue digging into Flight Facilities' universe, don't miss their new 'Flight Deck' app.