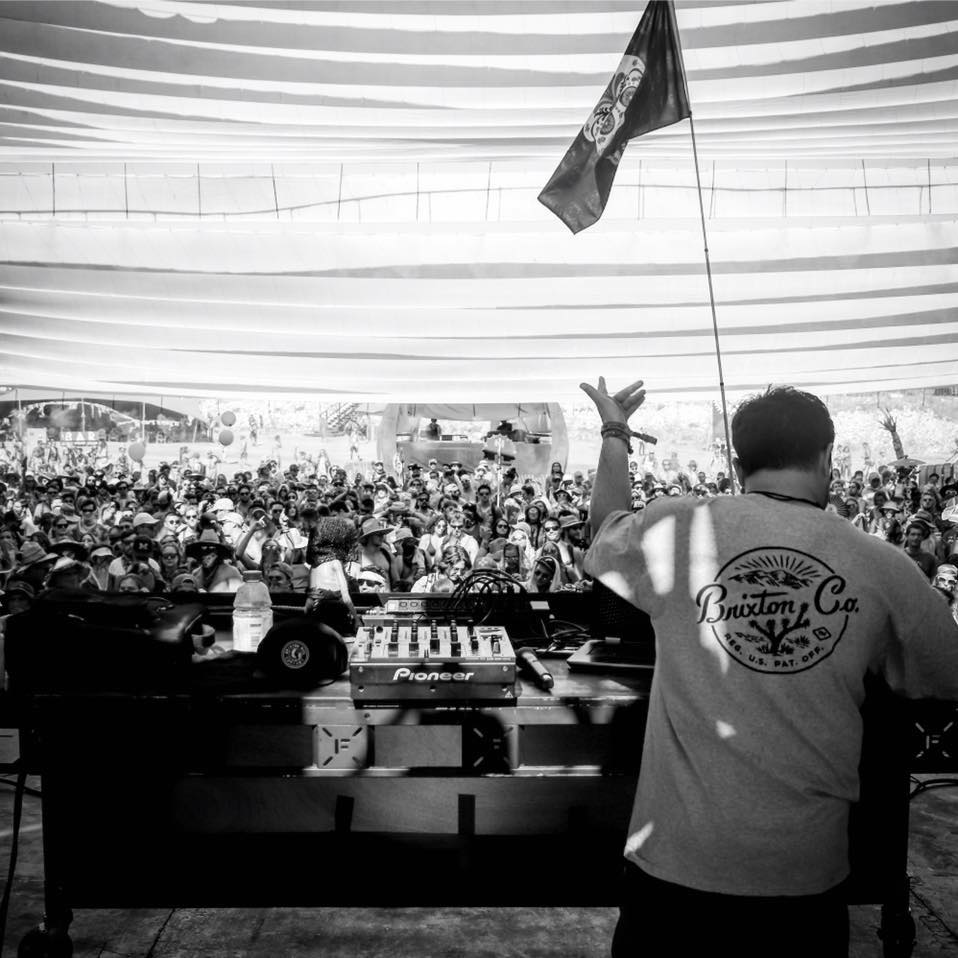 Headphone Activist, aka Pete Domville, started producing music 10 years ago in his bedroom. Since then, he released an impressive number of songs. He is now turning the page towards more laid back and jazz, lounge and beat-inspired music. We talked with him about this new chapter and his 3 upcoming EPs on Berlin-based label Stereofox.
Hi Pete, can you introduce yourself?
Hi everyone, I'm a music producer / art advocate from the States. I have been writing and releasing music under the moniker of Headphone Activist for the past decade. My project is influenced by all forms of modern and classic styles of music, as well as nature, my friendships, and traveling.
Why did you decide to launch this new project Headphone Activist? How does it differ from your previous ones?
The project is still under the same name, the new direction however is focusing more on easy listening and lounge music and moving away from "festival / show" influenced music. The project still has the same vibe, it's just evolving as I get older.
Your music is described as Chillhop. For our readers who don't know it, how would describe it?
Yeah, the new EP is 100% influenced by the Chillhop / Lofi community. The best way I could describe the sound: it's a mixture of jazz, lounge, hiphop and RnB music. The vibe is focused on music to enhance your day to day. Driving, traveling, working, studying, relaxing, dinner. Pretty much every aspect other than the Live show / high energy atmosphere. If you were going to listen to say "said the sky" during your workout, you would listen to my music for your cool down.
You have 3 EPs coming up on Stereofox. What is the creative process behind it? Is there a link between the releases?
The main idea is Stereofox has been kind enough to open their doors for my new creative venture *lofi beats*. When we started going over an EP, we realized we actually had about an album worth of music to release. So we decided to break it up into a 3 part release, and have the artwork tell a continued story that is focusing on the theme of traveling. Its been fun building the whole project out with Ivo and his team. It's a refreshing change of pace since I normally do 90% of this stuff on my own.
Can you introduce the EP "Berlin" and how the city inspired you?
It's a 4 track body of work. 2 Lofi records, and 2 hip hop instrumental records influenced by 90s hip hop "tribe, J5, The Pharcyde". The inspiration behind Berlin as the title is my girlfriend and I have been planning a back packing trip to Europe for the past year or so. We have multiple stops in Germany planned and after viewing the city online I was blown away by how beautiful it is. Also Stereofox is based out of Berlin, so I figured it was a solid place to start for the series.
On the EP cover, we noticed some posters of Aphex Twin and Portishead. Why did you choose these references?
Both projects have a huge influence on my sound. In my opinion, Portishead are one of the key acts to starting the Downtempo/Lofi music. Without that movement in 90s, we probably would not have the same momentum happening now with the chillhop sector.
Aphex Twin was my first real introduction to electronic music. It's tough for me to have a conversation about electronic music without referencing his music. What I love about his project too is how his catalog is a range of sounds, from electronic, to ambient and easy listening, he is all over the board. So it's only fitting to pay respects to Richard David James since he was the first one to show me that I can do the same with my project. It's not about a genre, it's just about loving music, all forms of it.
How do you keep creative during the lockdown?
It's not easy that's for sure, staying in isn't the problem tho for me, I am pretty reclusive in general. The tough part has been seeing so many people I love out of work and struggling with the world economy on standby. One of my biggest inspirations for my music is watching my friends accomplish their goals, so when so many of them are in limbo, it sort of put me in creative limbo too. I have managed to work around the writers block, but yeah honestly these past few months have been the worst for all of us.
What are your projects for the coming months?
So other than the EP with Stereofox, I have a collab EP I am wrapping up with CloudChord at the moment. No set release date but the records sound awesome and a true hybrid of our respected sounds. Honestly, it's my favorite collaboration I have worked on since starting my project.
I am working on a new curated mix with my friends over @ v2presents for their Twitch channel. The show will be live on May 17. Focusing mainly on showcasing my favorite lofi music as well as some unreleased records from my own catalog. Be sure to stop over and follow thir Twitch channel.
Aside from that catching up on some much needed rest, its been a busy few months.
To conclude, do you have suggestions of things to discover during our time at home? (music, book, movie, other…)
Ya, so lets break it down:
Music: Sleepy fish, Swum, Tycho, DJ Shadow.
Books: The Tao of Wu.
Shows: Mr. Robot, Future Man, The Mandalorian.
Twitch: LUZCIDmusic, awesome channel with tons of good music and gaming content.
And thank you Do You Like That Song? for the feature. Hope you all have a good summer.
Follow Headphone Activist on: Spotify | Facebook | Instagram | Soundcloud