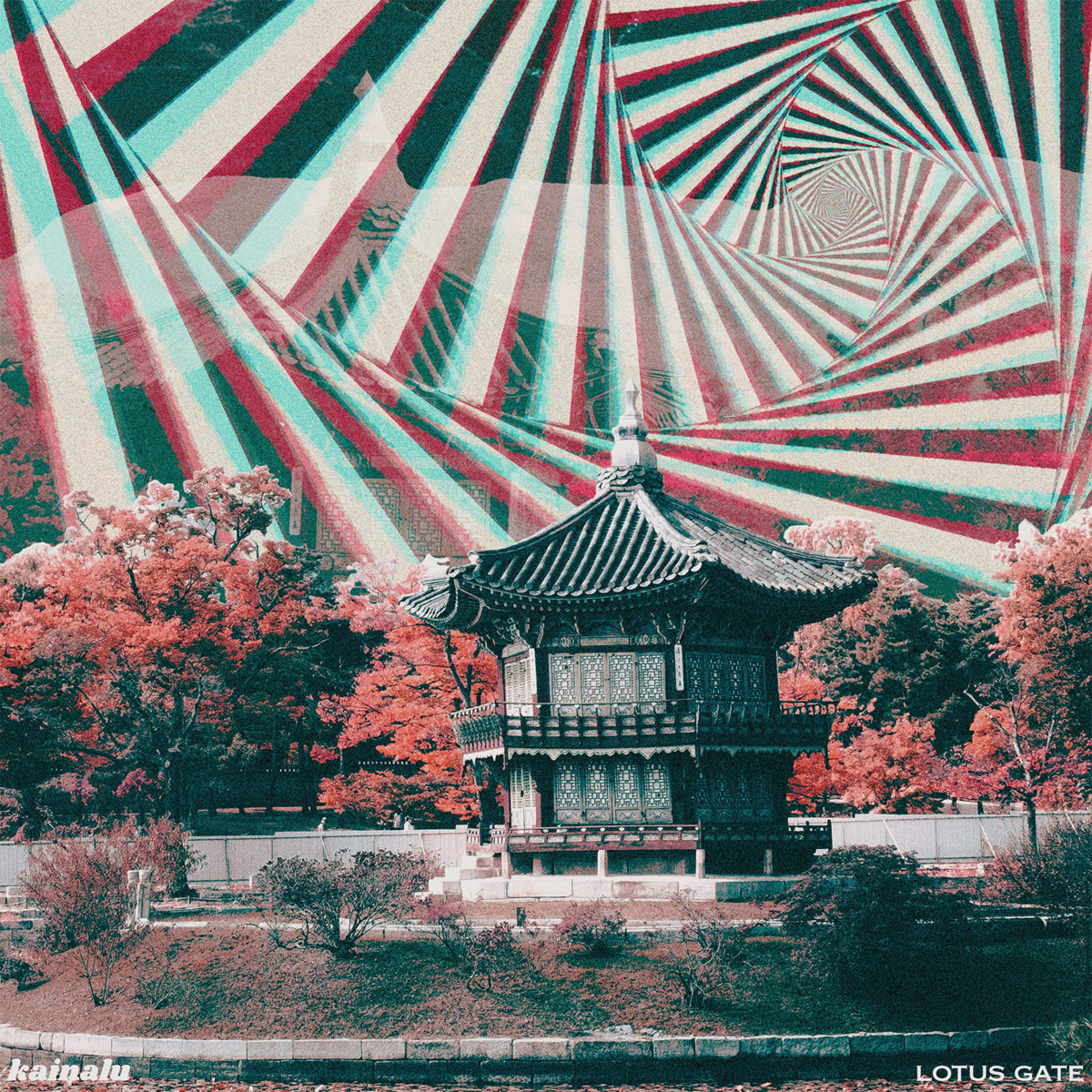 After the excellent "Bloom Lagoon" EP, it took two years for Trent Prall, aka Kainalu, to deliver his first album. Between Tame Impala and Poolside, those 8 tracks are a constant immersion in Kainalu's world; like a long breath along Hawaiian beaches and a typical Japanese atmosphere, also reminded by the cover.
"Lotus Gate" gives us the good introduction to the (super) addictive "Kamikaze Mushroom Palace" which is the ultime evidence that Kainalu has the perfect formula to create a groove machine !
Then "How Do I Let Go Of You" slows the rythme and captivates us with this brillant bassline and melancholic synths, just before being accelerated with "Folds Like Origami", which makes us crazy like the bass at 2m37. This song is an emotional crescendo until reaching a downtempo mode.
Next, the synths lead the dance with "Finding Peace of Mind" (we recommend you the live version on Scotify Studios YouTube Channel) and continue to give softness like "Out Of Touch". Great discovery !
"In Need Some Reason" offers a psychedelic sound, cut with smooth parts. A perfect way to let the final part with a balad called "Talking Nonsense" which closes the album with a fantastic guitar solo and… some footsteps in a studio…
Maybe Trent Pall will be soon going to Paris with his band or to tell us that "Lotus Gate" is just the begining of an amazing adventure !
Listen to the album on your favorite platform:
Spotify – https://bit.ly/lotus-gate
Apple Music – https://bit.ly/lotus-gate-apple
Deezer – https://bit.ly/lotus-gate-deezer
Bandcamp – https://kainalu.bandcamp.com
Soundcloud – https://bit.ly/lotus-gate-soundcloud
Follow Kainalu on: Soundcloud | Spotify | Instagram | Facebook