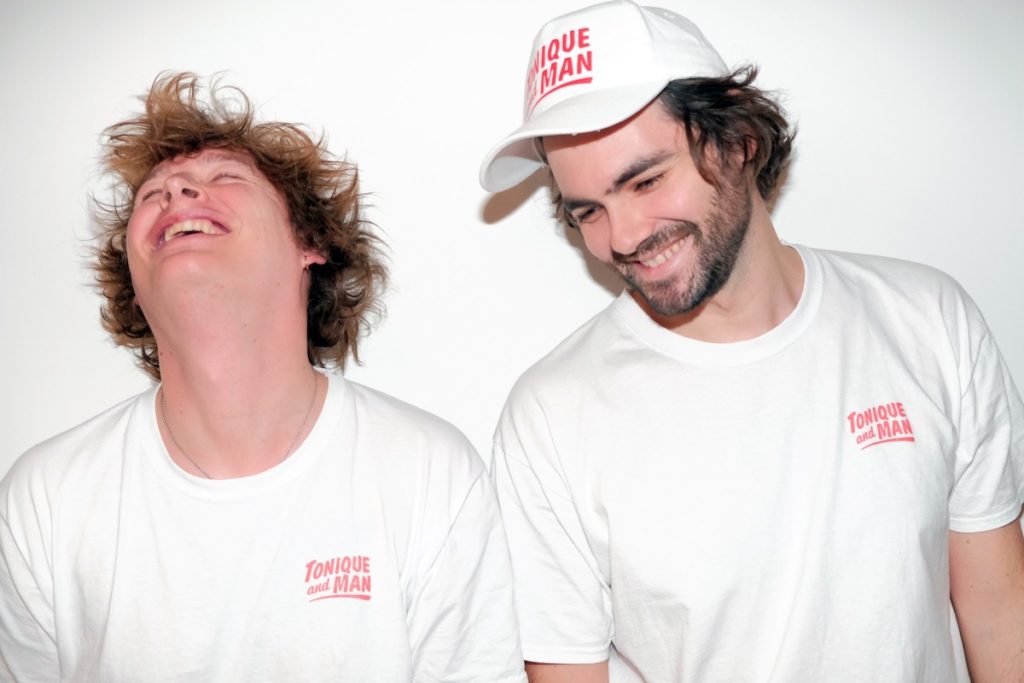 September may feel like the end of holidays but hey, it's still summer! The duo Tonique & Man is here to remind us. After dropping a few songs like "You Make Me Feel So Good" and "Running After Time", they have just unveiled their debut album!
Tonique & Man is composed of Jean Tonique and Mi Man. When creating this project, the duo built an entire concept around their love of music… and pizzas!
Drawing inspiration from The Bee Gees and Benny Sings, the duo combines funk, disco, and sweet harmonies.
One of their signatures is the combination of both voices, giving a cheerful tone to their tracks. The opening song, "Get Down Tonight" is a perfect illustration of it, putting you in a happy mood right from the start of the album.
From start to finish, the album will put a smile on your face. I especially enjoy the alternation between energetic, funky songs ("Running After Time", "Never Get Old") and more chill ones ("Day & Night", "Just The Same"). It's the kind of album that you can listen to anywhere, anytime: in the morning to get some motivation, during your commute, at home… The best time is probably during a sunset with the cocktail of your choice… and a pizza!
You can listen to "Opening Soon" on your favorite platform or order the vinyl.