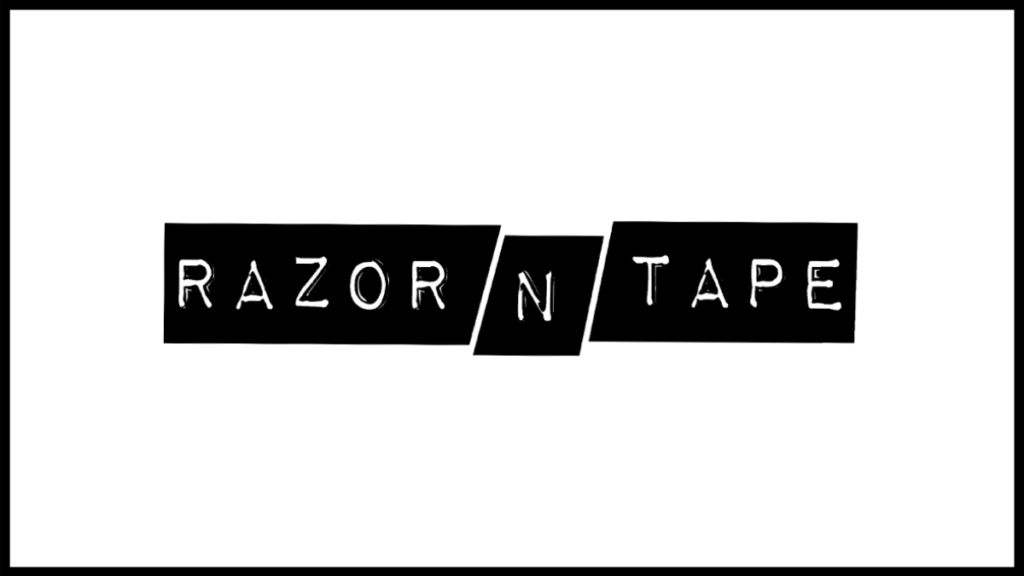 Razor-N-Tape is a record label based in New York with a simple motto: Cut in Brooklyn // Good for Dance!. The label has an impressive catalog of releases from Juan Maclean, COEO, Eli Escobar, Lay-Far and many more. For their 50th release, Razor-N-Tape assembled an all-star lineup of artists in the compilation "Fifty Discos Deep". To celebrate this milestone, we talked with Jason Kriv and Aaron Dae who are managing the label.
And if you wanna buy music from the label, today is the perfect day! For the Bandcamp "No Fee" Day, there are tons of vinyl-only releases now available for digital download (some for the 1st time ever!) plus more copies in stock of RNT050 – "Fifty Discos Deep" and RNT45-005 – "Buscrates – Main Thing b/w F.TF. (Freak The Funk)".
How and when did the label Razor-N-Tape start?
Things got cooking for us around 2012. I (Aaron Dae) had moved back to NYC and linked up with JKriv over a bond of all things funky. The stars aligned and the R-N-T lovechild was born.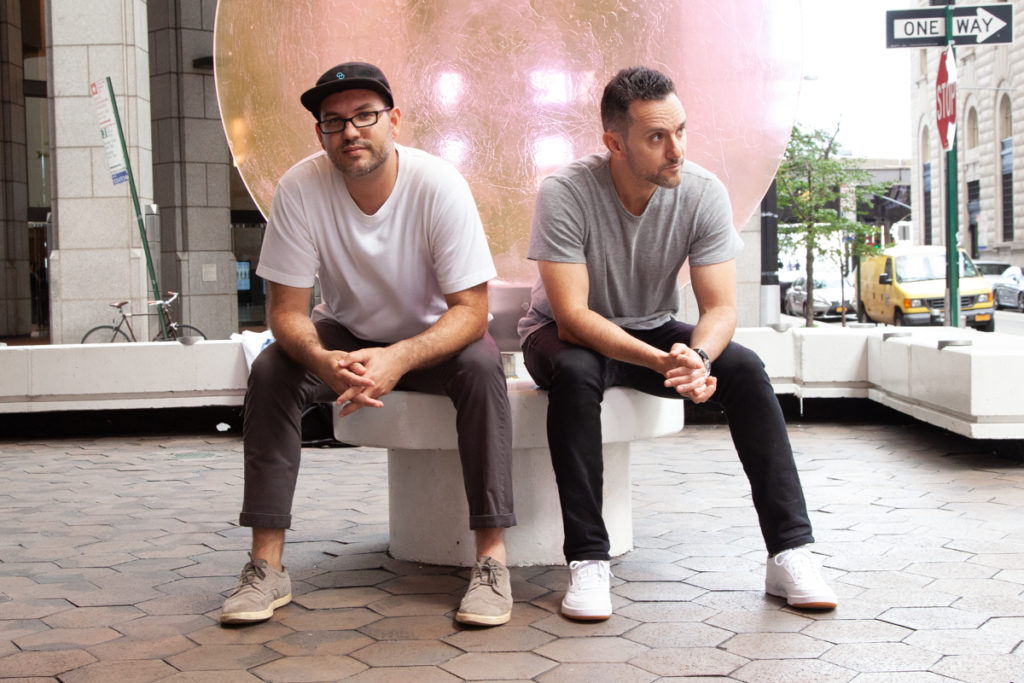 What are the music genres you cover? How would you sum up the label spirit?
Disco, House, Funk, Soul, Brazilian, Afro and the kitchen sink haha. If we think it's good music, we release it!
If you had to introduce the label in 5 tracks, which would they be?
What were some milestones of the Razor-N-Tape journey?
Our first 5 releases were very important in establishing our sound and direction, so in a way that's the first milestone. The second big milestone was when we launched our Razor-N-Tape Reserve. Two years ago was probably the biggest one to date when we took over Elsewhere in Brooklyn for our 5-year anniversary party.
You released edits from artists such as Dimitri From Paris, Yuksek and Marcel Vogel. Can you tell us more about how these collaborations happened?
With Dimitri, we knew we were on his radar when we started getting his support on some of our earlier releases. We just reached out one day via Soundcloud and 3 twelve inches later here we are!
Regardless of what some might think, this "scene" is pretty small and people producing or running labels generally know each other or are friends with someone that knows so and so. That's kind of how we got connected with Yuksek and Marcel since we were swimming in the same circles.
Can you introduce your new compilation "Fifty Discos Deep" and the concept behind it?
We wanted to go big for the 50th release and 'Fifty Discos Deep' includes offerings from many of the producers whose releases who contributed to RNT's journey.
From Dimitri from Brooklyn, to Eli Escobar, Joey Negro, Jacques Renault and more, we've got an amazing roster on this record, some terrific art by Al Kent and a special classic disco photo on the cover by the legendary Bill Bernstein. This record really showcases the sound of RNT, both groovy listening and functional for any DJ.
How do you keep connected with your audience during the lockdown? Did you launch new initiatives online?
We've been doing a lot of special offerings for fans since this all hit. In fact, we have one coming this Friday May 1st on Bandcamp where we'll have a bunch of vinyl-only titles available for digital download for the 1st time ever.
JKriv has been doing some live streams via jkriv.com on his own which have been great and we're in the midst of planning some together as Razor-N-Tape. Who knows you might even see some featuring RNT label artists. Stay tuned!
What can we expect from the label in the coming months?
We've got a packed release schedule of more edits, and incredible original music coming on Reserve. In spite of everything going on, 2020 is going to be a big year for RNT!
Follow Razor-N-Tape on: Bandcamp | Facebook | Instagram | Soundcloud