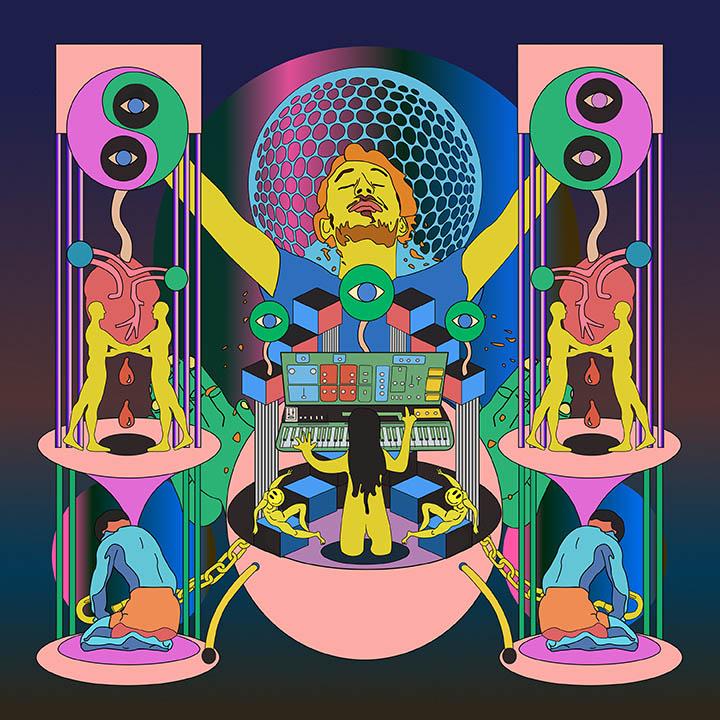 With more than 14 years of music under the pseudonym Yuksek, the French artist from Reims left his mark on the last two decades with the unmissable song "Tonight", his label Partyfine and a collection of amazing remixes like "Odissi, Pt. II" for Chassol or "Vacances" for L'Impératrice.
Pierre-Alexandre Busson offers us a brillant album with Brazilian vibes and disco touch from the 70's and 80's. A perfect mix between two close universes deployed in 14 tracks.
A meticulous selection for the featuring gives to this LP an international identity and an sensation of holidays. We can find Fatnotronic for the latino DNA with "Corcovado" and "Bateu" already heard in an EP in 2017; Breakbot and Irfane from Ed Banger crew and with "The Only Reason" which is a combo of disco French Touch; or the "Gorgeous" song with Australian artist Confidence Man.
It's also a pleasure to have the featuring "Burning" with Juveniles who already collaborated with Yuksek and had an album produced by him.
Go listen to the album on your favorite music platform or get your vinyl copy and check out Yuksek tour dates in Europe, USA and Canada.