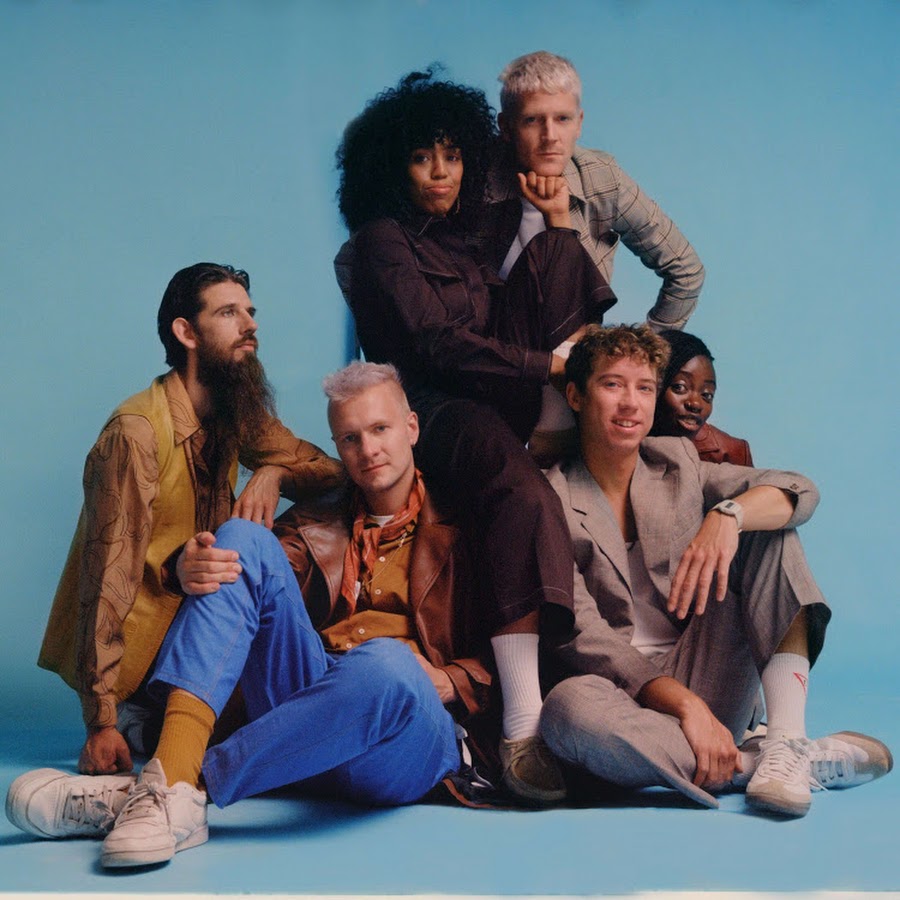 Franc Moody finally reveal their first album "Dream in Colour". Funk is not dead!
More than 4 years after "T'S & C'S"; 2 after "Dopamine" (who didn't fell in love with this amazing bassline?); and some excellent remixes like the one for Amber Mark; the British Band led by Ned Franc and Jon Moody offer us a concentrate of energetic music to be ready on the dancefloor for 2020.
To celebrate the release, we talked to Franc Moody in the middle of their Europe tour.
Can you introduce yourselves and explain how the band was created?
Hi we're Ned Franc and Jon Moody. We started out in the Tottenham warehouse scene playing in different bands. After that fizzled out we wanted to team up and start writing… That swiftly morphed into an artist project (as reluctant as we were at the time!) and here we are…
Can you tell us more about your upcoming album and the creative process behind it?
The record is an accumulation of 18 months of being locked away in our tiny cupboard in north west London. There are many flavours and we hope it shows everything that Franc Moody has had to offer up till now.
We don't really have a specific formula per say but basically we strum, hit, prod, kick things until we find something saucy. Then take it from there. The studio is like an old junk shop with loads of old craggy equipment and strange peculiar percussive instruments, our personal favourite being the tabasco sauce bottles which feature heavily on the record.
How would you define your music in a few words?
Raunchy. Mind blowing. Scholarly. Regal. Exemplary. Fruity. Average. Legendary. Modest.
What experience can people expect at your live shows? We were at your last Paris gig, how has the show evolved from then?
We loved that show! And are very excited to return in a few days. We're hoping its a slightly bigger stage… we were crammed in like sardines last time! Lots of new tunes from the record coming into the live set.. A little sprinkle of extra production too. Expect a 15.4% improvement on the last Parisian show.
You've released a few remixes in the past (Amber Mark, Nile Rodgers, Electric Guest…), are there more coming up?
Something on the boil at the moment yes… and it's a French artist too.
Have you planned any new collaborations for future releases? Who would be your dream collaborator(s)?
Not yet, but we're always open to collaborating if it feels right. A few names that would be a dream to work with right now include Celeste, George Clinton, Sophie Faith, Justice, the list goes on…
To conclude, can you tell us a funny anecdote that happened on tour?
One show in Bristol a while back this dude called Luke had a bionic prosthetic arm. His mates had designed it for him and inserted a laser into the forearm! So there we were playing and this fella had taken his arm off and was waving it above the crowd with the laser beaming in its full glory. We are considering asking him to tour with us as a hype man/lighting designer!
Thanks to Franc Moody for answering our questions! Cath them during their Europe tour and listen to their album "Dream In Colour"!
Now, let's share our thoughts on the album! It includes 11 songs which form a coherent whole from A to Z, and hold his bet to make people dance on positive electronic vibes.
Our main attention is for the new songs, never heard before. And we're not disappointed! "Flesh and Blood" and "Grind and Bear It" offer a more smooth melancholic tempo while "A Little Something for the Weekend" and "This is a Mood" bring us back to the lovely groove that we love.
It's is also a pleasure to rediscover previous productions released in 2018 like "Night Flight", "Reprise" already heard live or "Terra Firma" which guided us for the last quarter of 2019 (in our "DYLTS November Minimix").
In short, this LP is the perfect to give you motivation and an happiness therapy for the beginning of 2020.
We can't wait to see them again play live. Franc Moody will play at La Maroquinerie in Paris on March 20, and they have several shows planned around Europe. Stay tuned on our blog!
Follow Franc Moody: Facebook | Instagram | Soundcloud | Spotify