After exclusive edits for Todd Terje and Marcus Marr, Jerry Bouthier unveils a new one for Lifelike's "Running Out". He explains us why he chose the song and his approach!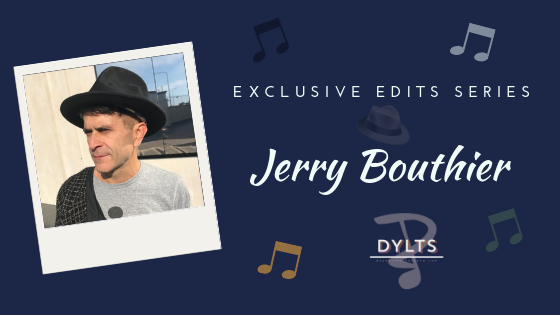 I've long been a Lifelike fan (Laurent Ash to his family and friends). This reliable purveyor of catchy, futuristic, racey synthetic tunes, very much produces the disco sound I'm most fond of, machines taking over the human heartbeat… a Kraftwerk in New York via Paris kind of sound.
Released in 2005 on Work It Baby, Kris Menace's label, 'Running Out' came out as a 12" vinyl with remixes from Sebastien Leger and Roman Salzger. I don't believe Colin Franklin, the featured vocalist, ever released other material which is a pity cos he sure sounded like he had potential.
Although an engaging tune – classy piano chords, synthy disco bassline, solid vocal performance – not miles away from a poppy house song such as Pet Shop Boys' cover of Sterling Void's Chicago anthem 'It's All Right', 'Running' didn't do that well, possibly not DJ-friendly enough for most dancefloors…
Fast forward to 2018, after dusting it off at home, I felt strongly – just like at the time – the thrill of this winning intro, only to experience again slight disappointment when the vocal goes into traditional verse/chorus type-structure, leaving me thinking that 'Running' was too good to be left forgotten and was begging to be given a new lease of life in my DJ sets.
So I got going on a dub edit from Laurent's main mix, with enough instrumental segments at my disposal and a little patience, repeating some of the vocal lines sections and dubbing some out in delay, I managed to construct a satisfying version leaving a lot of the (vocal/words) song out.
Almost fifteen years on 'Running' is obviously a record that hardly anyone will have ever heard today (apart for some of the trainspotters in the house) but in the right place at the right time I guarantee that this little hi-nrg dub house thang could really do the damage. Check it out.