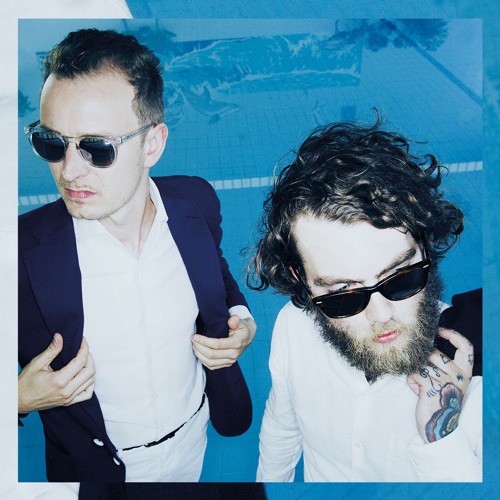 Weekend Affair is a French duo composed of Louis Aguilar (Lead Sing) and Cyril Debarge (Analog Synth & Drum machines). Their project started in 2012 with their debut single "Boxing Queen". After their first album "Welcome To Your Fate", the duo started to work with Yuksek in 2016. The EP "Duel" on Partyfine is the start of this collaboration.
This EP let us discover Weekend Affair's new sound, more danceable, in which we can recognize Yuksek's touch. Unlike their debut album, the second one called "Du Rivage" is entirely sung in French. The duo evokes influences such as Boris Vian, Gilbert Bécaud and Jacques Brel. Over the last few months, they have kept on teasing the album by unveiling "Descends" and "L'Indécise".
The album is now out, with "La Fête est Finie" as the lead single. This one perfectly showcases Weekend Affair's sound, with its electro pop, disco touch and melancholic vocals. It comes with a video clip with a very unexpected scenario.
Weekend Affair's album "Du Rivage" is out now via Partyfine on all digital platforms. The band will play in Paris on February 15 to celebrate the release!