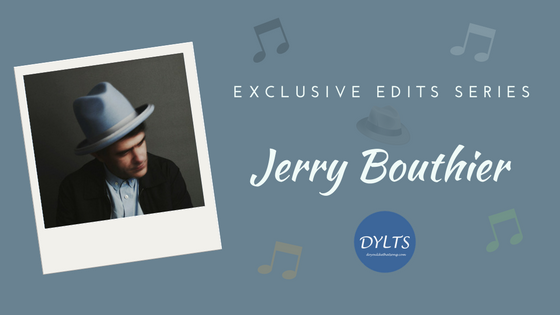 2017 has been a busy and exciting year for us. We have organised a new series of events called "Discocoon", in some of our favorite venues in Paris. For the last one in November, we had the pleasure to welcome Jerry Bouthier, part of the Kitsuné family and boss of Continental Records.
His set was really good and full of his own exclusive edits. We are now teaming up with him to share some of them, but still in an exclusive way: they will be available online only for a few days. So you'll have to keep an eye on the blog to grab them each month ;).
To inaugurate the series, Jerry looks back at 2017 in an interview and shares his re-edit of Luxxury's edit for Blue Monday by New Order. 
---
Can you introduce yourself for those who don't know you?
A music fan since childhood, I managed to turn my passion into a job, which luckily never feels like work. I'm a club DJ and sound-designer for fashion (Vivienne Westwood etc), also musician/producer – I've released stuff on Ministry of Sound, produced as JBAG with Andrea Gorgerino… – as well as A&R of my label Continental Records. Originally I pioneered the house/balearic vibe in Paris with my brother Tom (RIP) before relocating permanently to London. Then I got into electro, was resident DJ of the infamous BoomBox club, became part of the Kitsuné family and released half a dozen of DJ mixes for the foxy brand.
One of my last projects has been putting together an electronic indie band combining vocals and guitars to beats, basslines etc, I've long wanted to form a band, worked on several projects which never materialised over the years, so I'm really excited about it. The three of us in the group spend much time songwriting and experimenting with production. We've been shooting in the dark for a while developing a personal thing, we rehearse our ideas in the studio, stripping songs then rebuilding them, trying stuff to see what happens… until we're happy. So watch out for some great singles in 2018!
We're really close to the end of 2017. What were you up to this year? Can you share some highlights?
This year I've spent much time in Milan and made music with my good friends Andrea Ratti and Sergio Tavelli, the resident DJs of Club Domani, every Saturday at wild Milanese institution Plastic. We made a single together 'You Be' to be released on Continental January 19th. It's a bit of an homage tune glorifying individuality, musically inspired by Bobby O's brash electrodisco and with vocal lines borrowed to cult Vogueing movie 'Paris Is Burning'. It features Cristina Bugatty as vocalist, a stunning drag-queen actress who posts funny videos on YouTube, she's doing the clip so the result should be entertaining to watch.
Club Domani/Plastic is quite unique, my favourite club these days (with Flash Cocotte in Paris, another life-changing experience). It reminds me of the madness of BoomBox – with its own Italian gusto of course – colourful, cutting edge yet unpretentious. Such inspired places are far and few, and well worth treasuring. The genius behind Plastic is Nicola Guiducci, a generous and talented dj/artistic director/musician who's been at the helm of this extraordinary place – still rockin' like no other – for almost four decades!
In London, I've enjoyed regularly guesting at the Wut? Club this year. Originally created by Larry 'electroclash' Tee before he defected to Berlin, this extreme dressing-up night gathers an eccentric, drag queens-led flock, which never fails to cause mayhem on the dancefloor and beyond. Another barmy party breaking the rules.
Last time I deejayed in Paris I hooked up with an inspiring gang of disco/house enthusiasts at the Discocoon Disco party organised by DYLTS. This blog is a mine of info and is powered by music lovers, so it can't go wrong really, the same for its parties.
What's your favorite track of 2017? And one artist to keep an eye on in 2018?
These are tricky questions, because as you must know, when you deal with thousands of files and almost as many artists, it gets to a whole new level, your tastes morph into this huge universe of songs and sounds and styles and artists and producers… it becomes difficult to single out one track or artist and is kind of unfair to pick one rather than another when there are so many doing their thing out there. That's music journalists stuff haha, which I appreciate – I used to write for Parisian house fanzine Eden, DMC's Update and other mags – but because I don't have much time to stop and analyse it all I just go with the flow and run with it.
What I'd say is that these days it often all sounds a little too repetitive and not musical enough for me. Too much sounds the same, same computers, same plug–ins, same synthetic worlds… I appreciate stuff with character and personality, let's be a little creative and push the envelope… I'm looking for that particular connection with a melody, a chorus, an atmosphere… Could be any kind of music, I try to remain open-minded and listen to anything, even if this means days, weeks of mining through mountains of stuff with often little reward.
I'm looking for that particular connection with a melody, a chorus, an atmosphere…
The best way to follow what I'm into is to listen regularly to my DJ mixes and mixtapes where I put all my favourite discoveries. For instance, among my most personal work is the Heart & Soul series – not exactly what I play in clubs but still dancey – a mixed bag of genres and styles, inspired by the catwalk shows I produce for fashion, digging feminine, magic moods with a balearic/ecstatic flavour, glamorous yet a little naive with cascades of melody and sensual emotions. It's perfect to relax at home and get dreamy with your partner.
We're starting a new series with some of your exclusive edits. Can you explain your approach to create them?
Yeah, I'll be sharing for fun, for a limited time only, some of my own personal edits. It's well over ten years that I started reworking the records I play out, I have so many by now so I thought why not? When it comes to edits I do it the old-school way. I like the record so I'm always respectful of it. I'm just aiming at reconstructing a narrative that works better for me and my dancefloors, like in the days of disco and those classic New York edits. By that, I mean I don't add anything to what's already there, I'm not remixing it, just re-modelling the audio file, cutting and pasting it to suit my DJ needs and packing maximum energy. Maybe I'll place a little extra kick here in the break or some filtering there, but I'm only using basic tools like those at the beginning of DJ culture: tape, scissors, powerful EQ…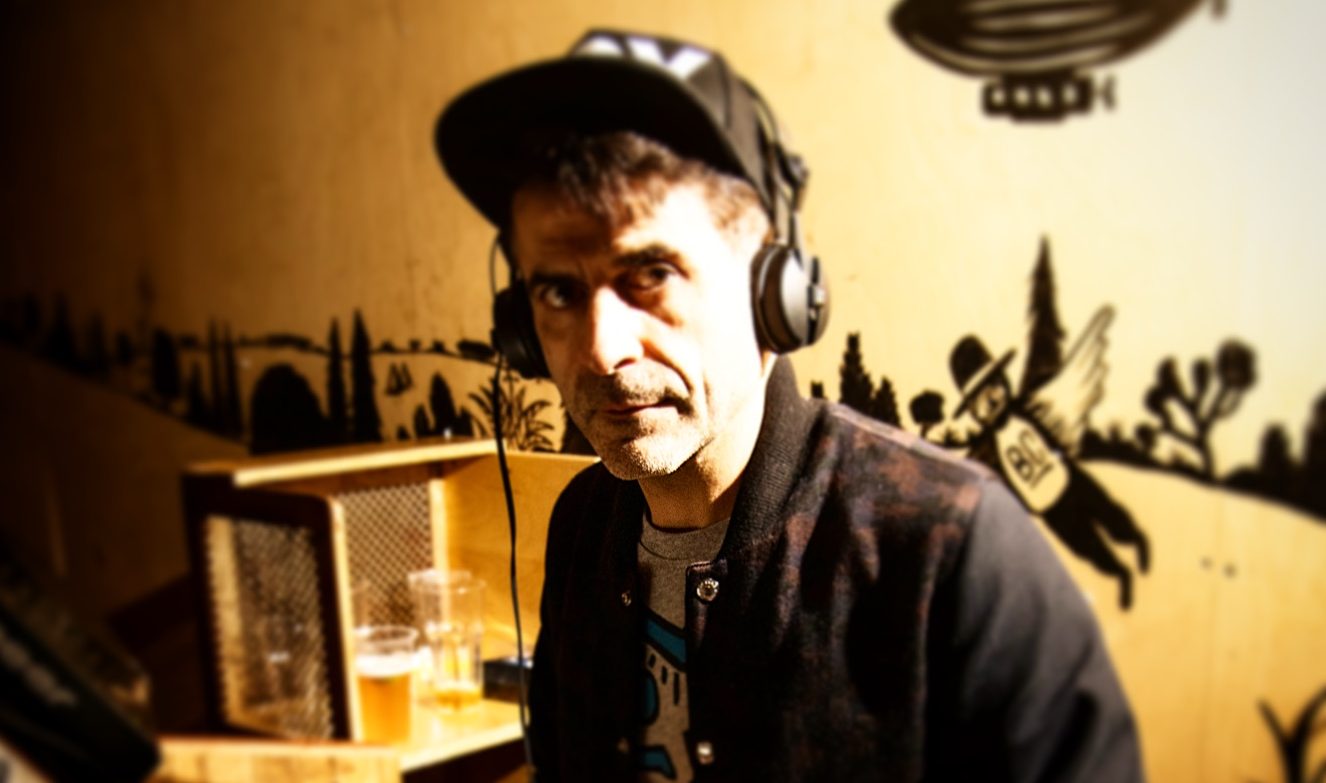 I re-organise audio segments, making sure the structures are dynamic and eventful, that there are beats at the start and at the end to ease mixing… I try to squeeze the essence of each tune. But there can be other purposes too, like sometimes one part doesn't quite work or is too long (so you take it out) or the breakdown is too this or that (so you re-arrange it). Can be many things, you have the possibility to intervene in quite big ways if needed. Lately on this particular edit I simply repeated sixty four bars twice (for a total of 4'30), the best section of the track to my ears (the rest was getting noodly), and that was it, the end result works really well. It's a brilliant segment and could afford to be repeated a couple of times, almost like a verse/chorus type flow. I lost any complexes from working in fashion where you often isolate particular sections of a piece of music without using any of the rest (fashion shows soundtracks are between 10 to 20' long so the mix often condenses tracks to 1 or 2'). The possibilities are endless despite the simplicity of the tools.
DJs have always been about playing exclusive and rare versions that others don't have.
In the end you give your stamp to the record and that's what matters most. In this day and age DJs who don't edit what they're playing are a little lazy, it's such an easy thing to do, with the technology available it's crazy not to. DJs have always been about playing exclusive and rare versions that others don't have. This way your set is unique, no one else will play those records in those versions, even the guy at the front who's Shazaming the whole gig. Yet another reason to stay away from vinyl as far as I'm concerned, I've long been done with it. This is 2017 and a DJ should demonstrate his ideas and style(s) by shaping up what he's playing, modelling the music to fit his sets, it's such a fun thing to do. Whether a functional job or a total revamp, in all cases your edits are adding value to your performance and that's priceless.
Can you introduce the edit from this month?
Released in 1983 New Order 'Blue Monday' with its wonderful Peter Saville artwork is the best selling 12" of all times (that legendary black floppy-shapped sleeve), that says a lot, doesn't it? If there is one electronic dance record that made its mark it's this one.
For many it constitutes the start of modern dance culture as we know it, white European musicians discovering the dancefloor, mostly the turf of black Americans until then… At the time it created a huge split between the conservative punks who sneered at it for being… a disco record, and those who embraced its electronic concept as a new take on punk itself.
If there is one electronic dance record that made its mark it's this one.
From Joy Division to Ibiza via The Haçienda, New Order has got it all for me, Manchester at its best, probably my all time favourite band, so it's a perfect kick off to this new series on DYLTS. Now as always with huge hits, I got really sick of hearing 'Blue Monday' every time I was out in the Noughties when it enjoyed a huge rebirth along other 80s classics. But it's had a pretty low profile of late, it feels ok to bring it back once again in this spanking new version that should do wonders at peak time.
Exclusive download (until December 23):
New Order – Blue Monday (Luxxury edit-Jerry Bouthier re-edit)
Let's not forget to pay tribute to Luxxury, the Los Angeles-based producer behind this rather good rework, which was about a few months ago under the name 'How Does It Feel' (probably to avoid too much attention). It's miles better than the dozens you can find on the net, so I decided to try retouching it. It had this great start, a different angle to the usual 'Blue Monday' reboot, and after a few hours I ended up with a pretty tight version which got me excited about playing 'Blue Monday' again (didn't think that would happen lol).
Like most of my edits I simply did my best to optimise what was there in the first place, that great new spin Luxxury brought to this classic.
Like most of my edits I simply did my best to optimise what was there in the first place, that great new spin Luxxury brought to this classic. I had a bit of fun, trimmed it down, made it a touch more compact, repeated some vocals, tempered a bit with the melody of the bass at some point, added a filtered break… what lovely feel when THAT b–line starts cutting through. Et voila, I hope you enjoy this bootleg of a bootleg, could be useful during the festive season.
To conclude, what are your plans for New Years Eve?
I'm not deejaying this NYE so I'll be in Milan at Plastic enjoying myself with friends (much better, unless paid lots of money lol, NYE can be a bit of an anticlimax). Now for DJs every weekend is pretty much NYE you know lol, business as usual, another blur to put a smile on your face.
Thanks to Jerry Bouthier for answering our questions and sharing this exclusive edit! Follow him on Soundcloud, Facebook and Instagram!