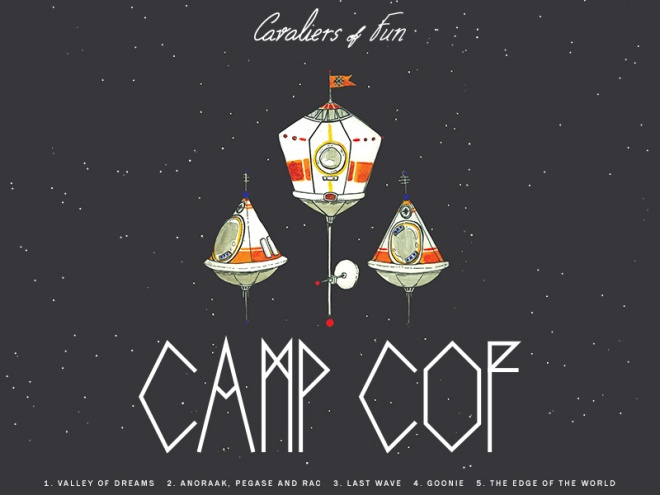 Following the excellent EP from Pat Lok, Barcelona-based label Holographic People is back with a new release from Cavaliers of Fun, aka Ricco Vitali and Nikko, a duo "from a distant galaxy"… Well, they're actually from Portugal ;).
The EP is composed of 5 tracks, mixing indie pop, rock, and nu disco… It's a nice trip, with vintage synths, sweet melodies and vocals…
With "Anoraak, Pegase and RAC", Cavaliers of Fun pays tribute to the artists influencing them! Plus, this song comes with a video clip.
Here is the story behind the track:
"I remember the first time I heard about VALERIE…
I remember listening to the sound that kinda reminded me of being a young kid struggling with my Commodore64.
I did Cavaliers of Fun because I fell in love with Anoraak, Pegase and later on with that guy that did the most amazing remixes ever, RAC.
We're all a bit older now but, deep down, I know that there's always that young kid, his dreams and his music!"
It explains the nostalgic tone of the song! Discover the video clip and listen to the release below.