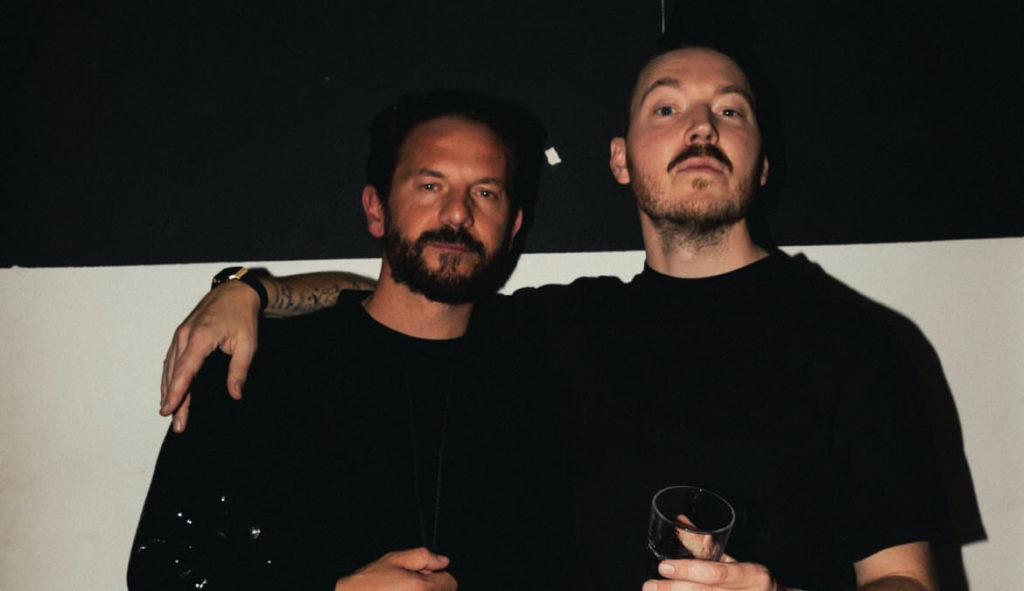 Mixtapes are a great way to discover music, and The Magic Tapes from The Magician are one of my favorite series, usually including unreleased tunes. A few months ago, I remember hearing in one of them a track that really struck my attention. It was coming from Mohawk & The Kid, a Swedish artist signed on Potion Records, The Magician's label.
Since then, I've been following his work and was amazed by his debut album "Fountain Of Youth", heavily influenced by French Touch. To celebrate the release, we caught up with Albin Myers, who's behind this cool project!
To begin, can you introduce yourself? Why did you decide to launch this new project?
My name is Albin Myers. I've been active in the music industry for about 15 years. In 2019, my son was born, and after a few months at home, I really felt the urge to start producing music again. Since I couldn't be in the studio as frequently as before, I made a little set up at home with my laptop, headphones and a small midi keyboard. So, with my son in a baby carrier strapped around my chest, sleeping, I was able to make music again. And the productions I made took a different turn.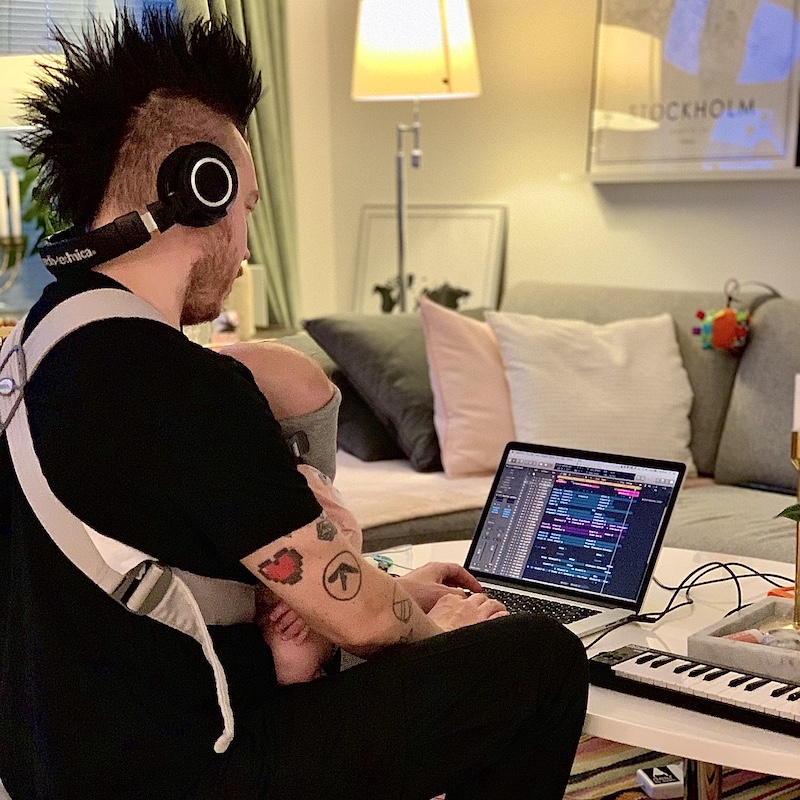 My music as Albin Myers leans more towards the Bass/Electro/Tech House scene. So starting a new project with these new, French Touch-sounding tracks felt like a good idea.
How would you describe your music in 3 words?
Happy, uplifting, feelgood!
Can you tell us more about your album? Is there a concept or story behind the tracks?
I wanted to catch as many emotions as possible. Emotions from my past. From the time when I was a young adult, listening to everything that came out of the French Touch genre. The labels Roulé and Crydamoure have been a big inspiration sound-wise, as well as music from acts like Armand Van Helden, Phats & Small and Roger Sanchez.
How did the collaboration with Potion Records start?
We had reached out to Potion's label boss The Magician since our first release. He supported a lot of our music in his Magic Tape mixes. We later sent him "DREAMING" and he wanted to release that. It took another year before we asked if he wanted to release our album and he quickly replied "YES!".
What does your creative process look like?
In the first couple of months, I made around 30 drafts that would become our 10-track debut album. So my son, "The Kid", was part of that whole process. Even though he was sleeping most of the time, he's the one that brought the vibes haha. I went back and forth over the years, and finished every song.
Many of the tracks are sample-based, meaning that I started off with a small sample of some sort, cutting it up into pieces and created something new out of it, much like the way House was made back in the day.
How was ADE? How did it feel to play with Alan Braxe & DJ Falcon?
That was cool! I mean, their music has inspired me and the project a lot. The new soundscape that they created, together with their producer/artist friends Thomas Bangalter, Guy-Man, Fred Falke to name a few, are timeless.
Braxe and Falcon were friendly, quiet guys. It was fun to hear what they played. I think they had a few unreleased ID's from the past. Sounding very Roulé, Bangalter style. I would like to see what was on that USB!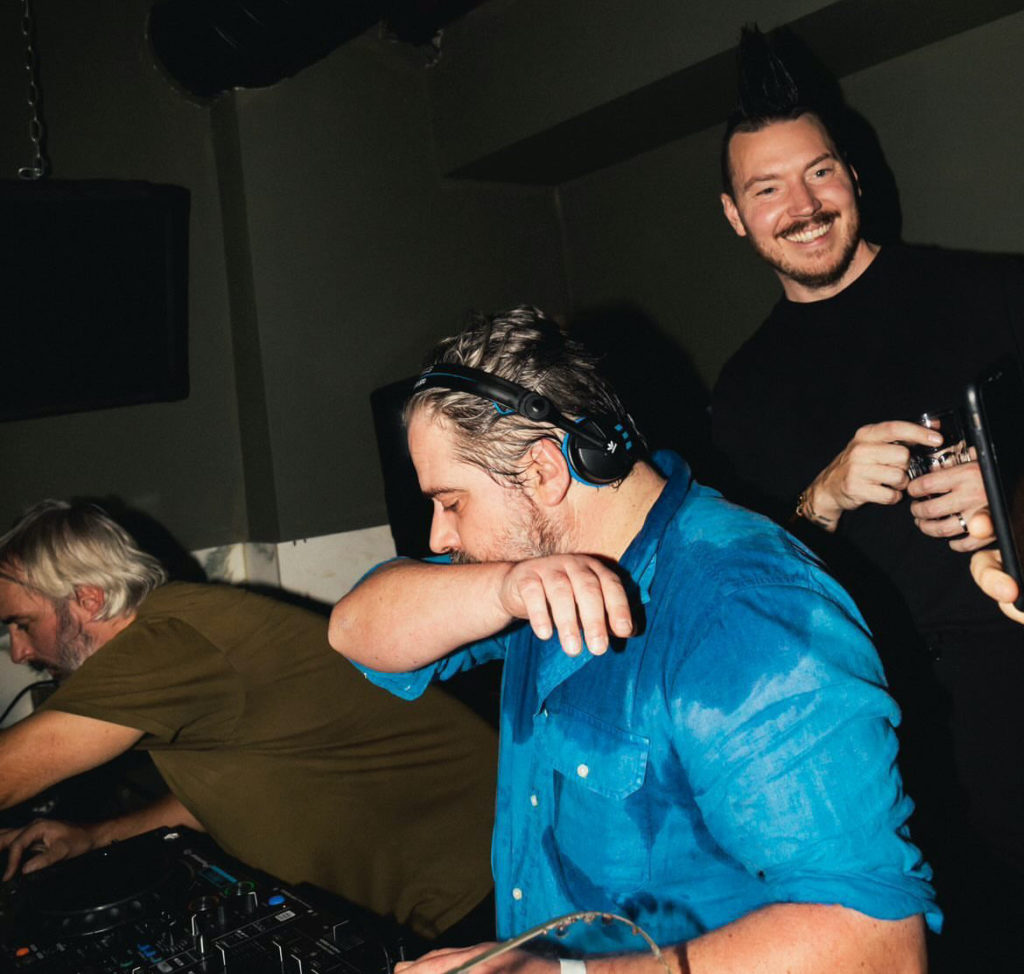 What are your projects for next year?
We're planning to release the album on vinyl, which feels exciting! In terms of shows, we'll focus on doing smaller, intimate shows and hopefully get some bookings outside of Sweden. I've done this journey before with my main artist project. To start over and build something from the ground up feels exciting!
We're planning to release the album on vinyl, which feels exciting!
Apart from music, what are your hobbies?
We moved to a house with a garden and all that, so I've been busy planning and rebuilding that. I see that as a hobby because it's also very creative. I also hope to get some time to play video games again! That's been a big stress relief before.
Follow Mohawk & The Kid on: Spotify | Facebook | Instagram | Soundcloud