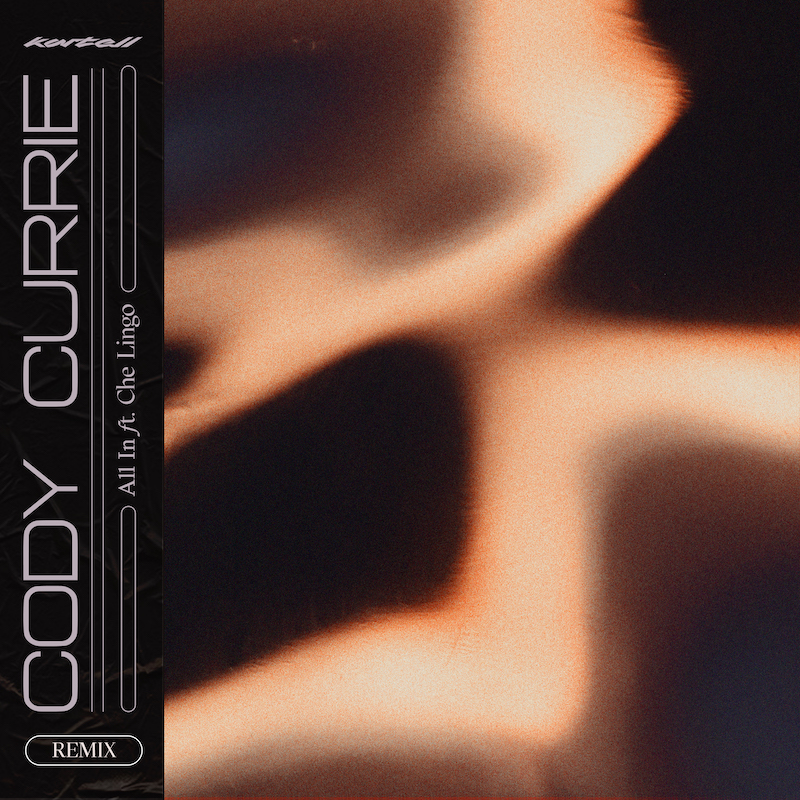 If you're following the blog, there's no need to introduce you to Kartell. We loved following the evolution of his style, from his debut EP "Riviera" to his latest one "Daybreak" on Roche Musique. We really enjoy the direction he's taking, and one of the highlights was the track "All In", featuring Che Lingo.
A few months after the EP release, it's time to get his tracks remixed. After the awesome one by Franc Moody, it's Cody Currie's turn.
This is what Cody has to say about the remix:
"It's a deep disco take on some great musicianship from Kartell, with strong UK influence. I tried to move the slower paced funk track into a dance-y disco territory for this mix. Was great to work on this tune!".
Kartell goes on to add:
"I play a lot of Cody Currie's music in my DJ sets, he always has a warm, crispy and smart approach to house music. This remix is a deep cut bouncy club revision of the original with a subtle soulful approach that makes me want to throwback to a party during a heatwave."
This track is part of a series of 3 remixes, going from funky-pop sounds to indie electronic-dance groove. After the remixes from Franc Moody and Cody Currie, keep an eye out for the one from DJ Counselling!