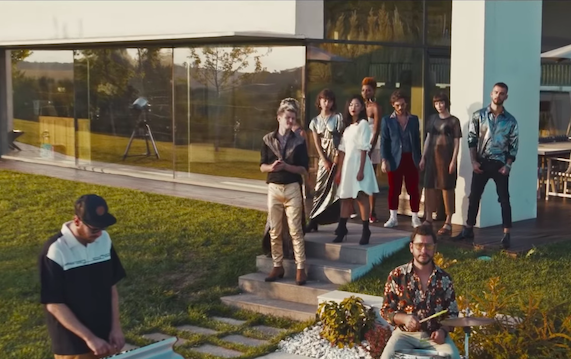 Moonlight Breakfast is a Romanian band combining dream pop, cosmic disco, neo-soul and more. They are active since 2011 and were the opening act for the likes of Jamiroquai, Massive Attack and Macy Gray!
Their song "Dance Moves" hit 2 times Number 1 on Hype Machine in the last two months. If like us, you missed it, it's not too late! The release of the official video is a great opportunity to discover the song.
The video showing a 70's pool party matches well their sound. The storyline is blurred to let us imagine a multitude of possible scenario.
The band also released an EP including 4 remixes from Happy Gutenberg, Nopame, Adam Stacks and Bazooka.