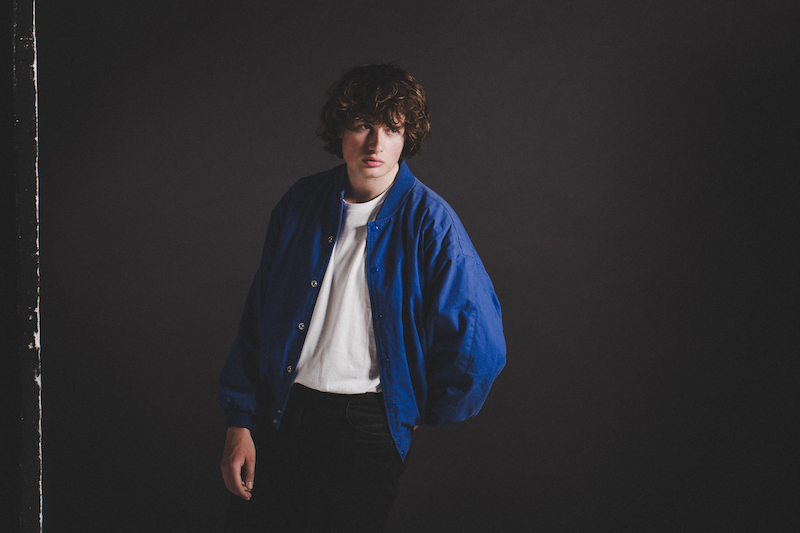 Known for his EP "Swords Cry" and remixes for the likes of LIGHTS and Crystal Fighters, Dutch producer Knight One is back this year after a long break. With a new approach, he now leads his DIY project, handling all musical elements, production and writing as well as all visual elements.
We are premiering today his video for "A Little Of You", shot with his friend Eduard Nijgh. Discover it below and read our interview to learn more!
To begin, can you introduce yourself and your project shortly?
Hey there, my name is Billy from Knight One. I'm based out in The Netherlands and I spend my time writing songs and piecing together music with all sorts of sounds.
You are coming back from a break from releasing original music. Can you explain how it allowed you to rethink the project?
Knight One has been an exploration of firsts for me. The first K1 track was also the first piece of music I ever made, piecing together samples taken from other songs. Subsequently, "Swords Cry" was the first project I did that wasn't entirely based on sampling existing recordings.
So, moving into a space where I'm writing everything and being the frontman (if you will), felt like the only logical step for me. I have to admit that it sent me into a spiral of possibility and doubt, but having emerged from that I'm really excited to share what I found in there and I feel I might be doing something a bit unique.
After this break, do you integrate new influences or sounds in your productions?
Absolutely. The major new thing is to just let the innate influences speak. Everything is already in there, it's just about not getting in the way of it coming out.
On the sound end of that question: I've been increasingly getting into cheap sounds, but we'll see how that finds it's way into the new songs. I like pointing to a very specific idea and seeing what I can do in that space.
You have recently released a song with Cherokee, called "Someone in L.A.". Can you tell us more about it and how the collaboration was born?
Me and Dorian (Cherokee) go way back. We've met in all sorts of countries throughout the years.
He's also someone I share my new things with whilst I'm working on them. So, after I shared my first vocal experiments, we quickly landed on the idea of me writing and singing on one of his instrumentals.
On the lyrical side, "Someone in L.A." is about my first visit to Los Angeles. Dorian has lived there for some time now, so it's always cool when a lyrical idea links up with an appropriate instrumental idea.
With it being a Cherokee song and all, I tried to tie in some of the previous Cherokee songs in the verses. To kinda cement it into his universe.
We are premiering today the video for song "A Little of You". Can you explain us the concept and how it relates to the song?
Exciting. Thank you guys.
The video centers around this artwork and the editing idea was pieced together inspired by some old workout tapes I found.
I made the video together with my longtime friend Eduard Nijgh. He knows his way around the camera's and lighting and knows me very well, so it's a great collaboration.
We shot the video with just the two of us in the room, next to a studio where I'm working out of at the minute.
The music video was made in somewhat the same way as the song. A collaging type composition, moving things around until eventually a unique space appears.
Are you working on more new music? Any collaborations on the way?
There's a new single coming this Friday called "Limited By Love", which consists of three songs; "Limited By Love", "A Little of You" & "Obsession".
In my mind, this is a little introduction into where I'm headed. I am working and sitting on a bunch of new songs I really care about and the project after this one currently feels like coming home, to me.
Whilst this all can change, at any minute, I like living in that space. Again, thinking back to myself producing those first, naïve, productions; I'm trying to give that guy a seat at the table whilst writing.
On the collaboration side I just a did couple of remixes for some friends – Satin Jackets, Moods and Kraak & Smaak – which should all be dropping in the next couple of months.
Would you like to add anything to conclude?
Thank you to anyone who has been listening. World peace.
Follow Knight One: Facebook | Soundcloud | Spotify | Instagram