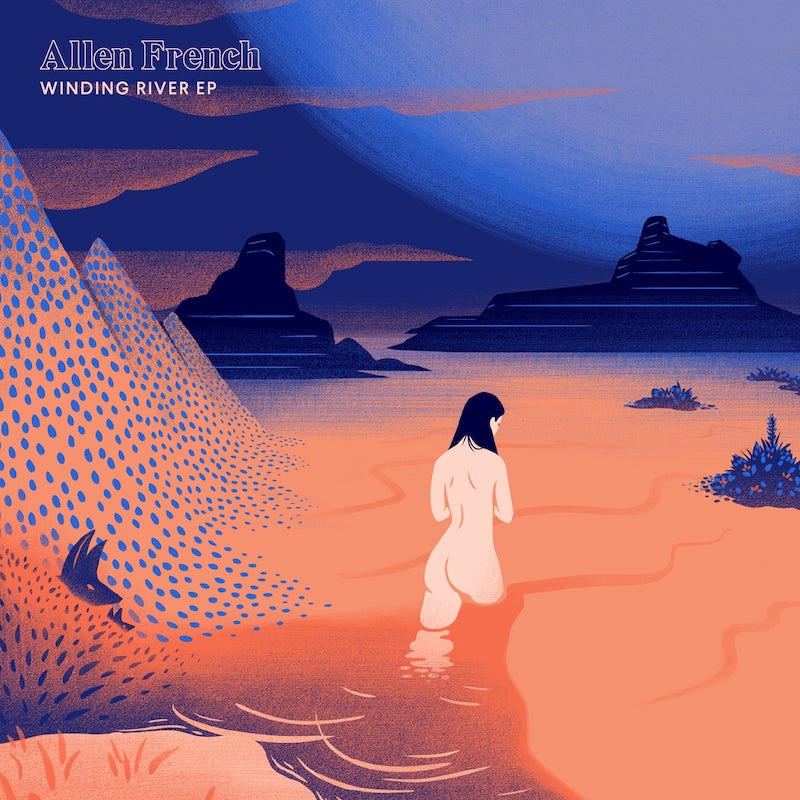 Allen French is an artist from California, with a love for jazz, hip-hop and house music shaping his style. First revealed on Kitsuné Musique with Nova Vida, he then released "Above Water" and "Cafe Con Leche".
After a break, Allen is back with a fantastic new EP called "Winding River" on his own imprint "9 Pyramids". To celebrate this, we are premiering the EP, with an interview in which Allen explains the concept around this release. We are also inviting him to play in Paris on June 9 at La Javelle, don't miss it!
The EP sees French work with writing partner and M83's own Joe Berry to bring an impressive combination of live instrumentation, as well as vocalist Jade Hendrix who's voice ties together all three songs in an effortless and soulful kind of way. There's an uplifting lyrical message through out the EP, encouraging listeners to reflect on subjects of exploration, space and the natural ebb and flows of life. Sit back and let the mystical powers of Winding River take hold, listen to the EP below:

Can you introduce yourself and the project Allen French?
Hey what's up everyone, this is Allen French and I like to make music. I've always looked at this project as a collaborative effort amongst like minded friends and artists. I record all the music at my home in Los Angeles and always try to bring something a little different to the table. Hope you guys enjoy what we're putting out!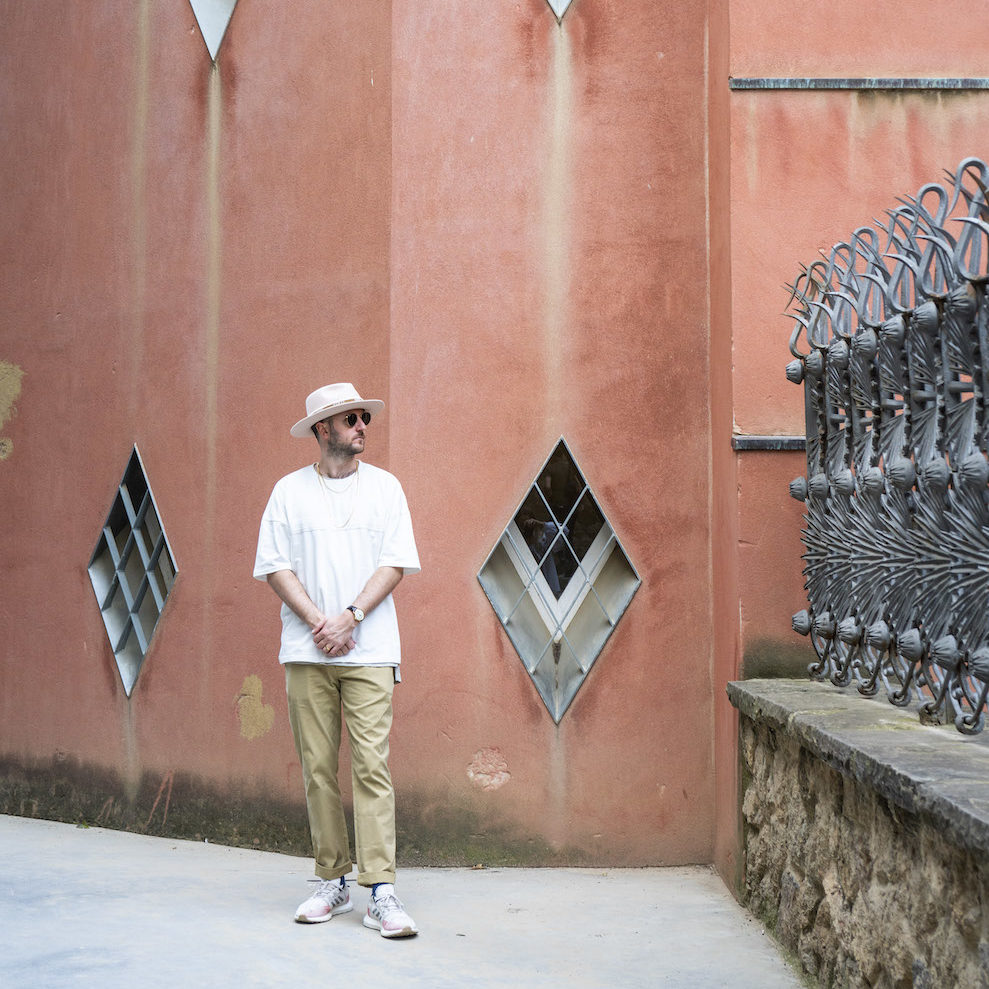 What were your inspirations for this new EP?
Nature, space, synthesis, organic sounds, friends, warm weather and exotic landscapes.
Who made the artwork? How does it reflect the EP atmosphere?
Marina Loeb is the artist. I think some of the music in the EP reaches otherworldly places at times which she captured beautifully in the artwork. I didn't give her too much direction so it was cool to see her interpretation of the EP through her mind. This release also has a strong feminine presence with Jade's vocals on all three songs and my friend Jamie who played violin on Winding River, so I think the female character in the artwork brings that presence to life in a visual way which feels natural.
Can you tell us more about your new label 9 Pyramids and why you decided to launch it?
I wanted to create an outlet to release new sounds under as well as a brand that can eventually branch off into other avenues like management, events, wearables, and lifestyle. So it's more than a label but we're not in a rush. Just taking it one step at a time starting with music, which is most important for us.
Do you have other releases planned on this imprint?
Yes! Many more to come this summer and beyond.
You can follow Allen French on Facebook, Instagram and Spotify.