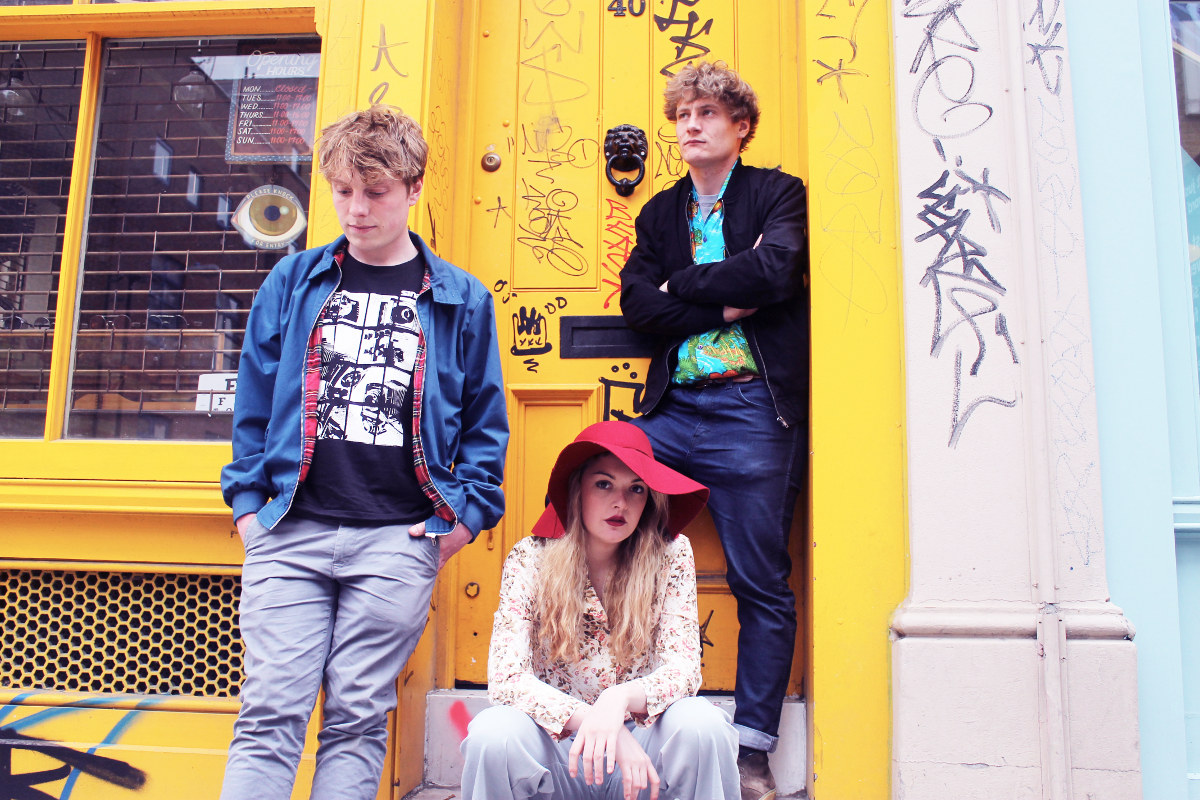 Patawawa is a disco trio from Matlock in the UK. We have regularly featured them on our blog and playlists, and interviewed them last year. At the time, they told us that "they love music that makes you dance and feel good" and it seems like it's still their motto. They're about to release "London, Paris, New York, Matlock" and reveal the track "Touched By Love" exclusively on our blog today.
Catching you in the first seconds with piano notes, the song combines joyful male and female vocals. Once more, the trio delivers a playful tune that just puts us in a good mood. And the whole EP will actually make you feel the same!
Here's what the band has to say about the song:
"Touched By Love was a song we reworked in Paris from an old demo we had. In the studio there was a lovely old piano that had such a nice sound, in the chorus it has lovely haunting chords over a super funky bassline which drives the track. Hope everyone feels the groove!"
The band will play at Leeds Festival on May 4 and at The Great Escape on May 11. Hopefully more dates will follow!
We also reveal the remixed version of "Never Been Better", closing nicely the EP:
In case you missed it, check out the lead single "All The Time":
Follow Patawawa: