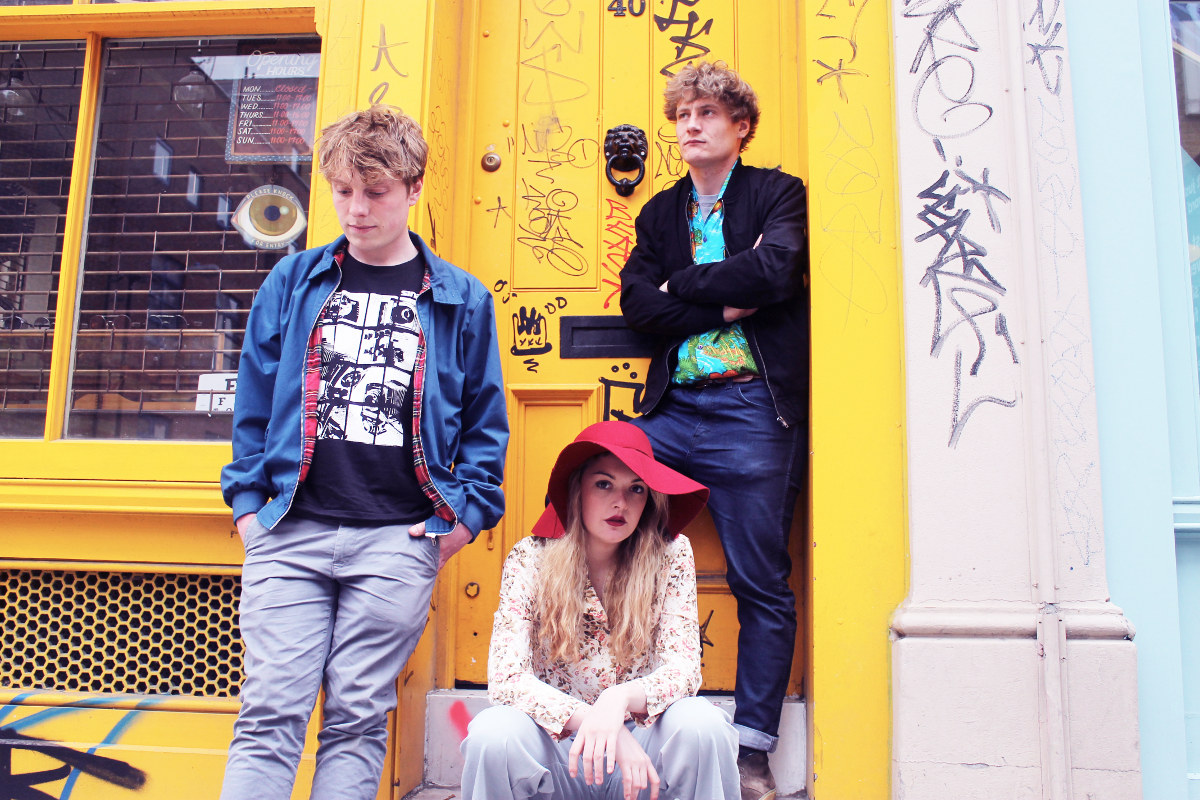 After their amazing song "Red & White", Patawawa are back with the EP "Bedroom".  So we asked them a few questions about this new release.
When and how did you meet? When did you decide to make music together and create a band?
Well… me and Rory went to the only all boys school in Matlock, so as you can imagine there weren't many girls about. Sometimes I would wear a wig and we would hold hands. I heard Rory playing Careless Whisper on guitar one day and started to sing along. "Sam and Raw' was formed. To cut a long story short we met Beth outside Matlock Woolworths.
We went on to made a track called 'Charmer' We invited her down to sing on Charmer and it sounded great, at the time it was titled 'Sam and Raw Feat Beth Garrett – Charmer' we sent it into BBC Introducing it got played by the legend (Dean Jackson) and we invited Beth into the band permanently and the rest is history….
What were your influences at that time and did they evolve?
Our influences at that time were a lot of things, Indie, Hip-Hop, Disco, Funk, Nu-Disco etc. We have all got different tastes but all like the same things as well. We all love music that makes you dance and feel good and I suppose we make music that represents that.
You released your really cool EP « Bedroom » one month ago, do you have an album project for the future?
Thank you very much! I think this year we will release a few singles and see how they go maybe an album in 2019…
Is there one artist in particular you would like to collaborate with?
You could say mad people like Chic, Daft Punk, Pharrell, Clavin Harris etc which would be amazing but I would quite like to work with more emerging, less big people such as EKKAH, Franc Moody, Oliver Nelson, Parcels.
What do you think about the current electronic music? And about the disco scene ?
I think electronic music scene is good and disco is not dead! Every week I update my playlist PATAWAWA'S PARTY playlist on Spotify and always have great new music to put on there, There is so much good stuff out there it just takes time to find it but obviously is so worth it when you find some gems!
Where and when can we see you live?
We are doing a mini tour in the U.K with French Horn Rebellion in April playing Sheffield, Manchester and London thats gonna be sick! We have been big fans of theirs for many years so its gonna be a lot of fun!
Many thanks to Patawawa for their answers!
Follow & Support Patawawa:
Facebook
Twitter
Instagram
Spotify
Find Splinter online at:
www.splinter.fr
Spotify
Facebook
Twitter