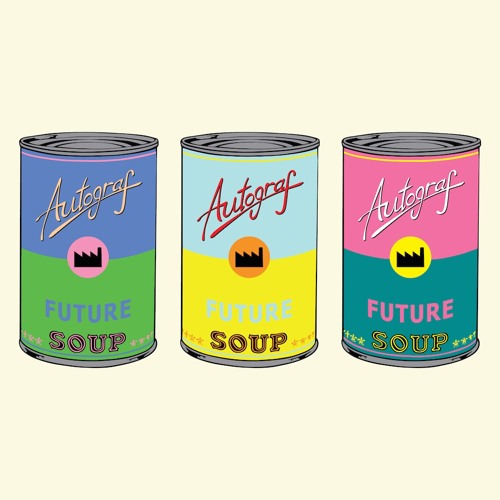 Following their original song "Metaphysical" released last year on Counter Records, Autograf are back with a new EP called "Future Soup", out on March 11. They released this week a first extract, the title track featuring Patrick Baker. You may already know him from his collaborations with Satin Jackets and Lane 8, among others.
The song combines soulful vocals of Patrick Baker, bright percussion, and electrifying synths. It sounds different from their previous original songs, but still got this groovy and tropical touch. As they told me when I met them, they like to experiment different sounds!
As usual, they want to combine their music with visual art. So, as you could guess, the cover art is a tribute to Andy Warhol, one of their inspirations.
1. Future Soup (ft. Patrick Baker)