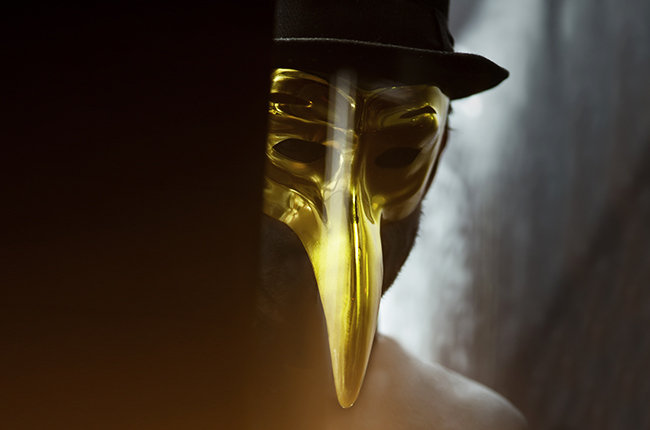 The mysterious producer Claptone has been very active this year, with the EPs "The Music Got Me", "Dear Life", as well as remixes and his excellent mixes from the series Clapcast.
He just announced the release of his first album called "Charmer", out October 16 via Different Recordings. He shared the introductory track "Puppet Theatre" featuring Peter, Bjorn and John. It reminds of his collaboration with Clap Your Hands Say Yeah on "Ghost": a good combination of Claptone's powerful and mysterious sound, with distinctive vocals.
The album will feature other collaborations with Jimi Tenor, Young Galaxy, Jay-Jay Johanson… (see tracklist below). We can't wait to hear it! In the meantime, Claptone's Soundcloud page will provide you hours of music to groove to.
"Charmer" Tracklist:
1. In The Beginning ft. Nathan Nicholson
2. The Only Thing
3. Dear Life ft. Jaw
4. Heartbeat ft. Nathan Nicholson
5. Puppet Theatre ft. Peter, Bjorn and John
6. Leave Your Light On ft. Young Galaxy
7. The Music Got Me
8. Anything ft. Jaw
9. Party Girl ft. Jimi Tenor
10. Your Body (In The Rain) ft. Bavanandan
11. No Eyes ft. Jaw
12. Ghost ft. Clap Your Hands Say Yeah
13. I Write Your Name ft. Jay-Jay Johanson