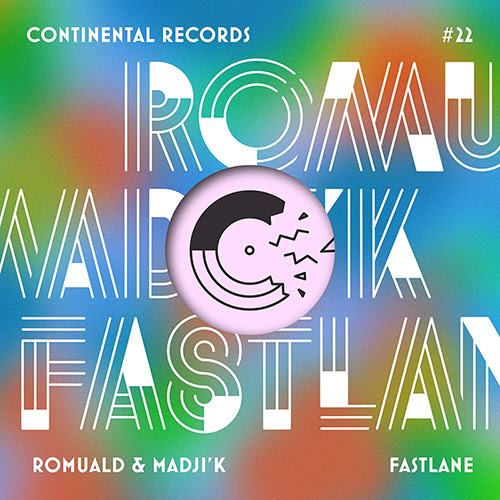 The label Continental is back with a new release from Romuald & Madji'k. If these names probably don't ring a bell, these artists are not newcomers on the electronic scene.
Romuald has been an active singer/songwriter/producer on the Parisian scene, collaborating with Alan Braxe, Mr Gonzo… Madji'k is an active producer too, having released many singles. They already worked together under the alias The Spimes, for the track "Time Machine" with Alan Braxe.
Their new song is called "Fastlane", a brilliant nu-disco tune, featuring vocals by Romuald and a rap part by Stanza. The EP includes remixes by Rise & Fool, Get To Know, and JBAG (a free download).