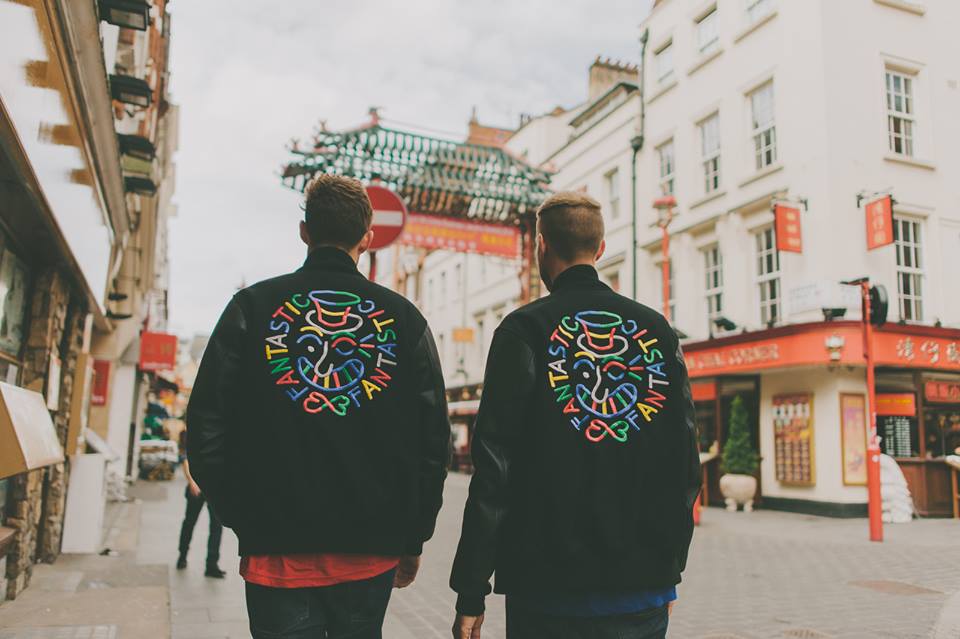 Last week, I saw a very good looking artwork on a few blogs, from a band I didn't know: Fantastic Fantastic. Of course, I listened to their song right away, and immediatly loved it. It's a great summer tune, mixing electro and pop, which evokes many influences, but creating a quite unique sound. Very fresh and highly addictive!
Fantastic Fantastic is a UK-based duo composed of Chris and Micke. They first released "Houses" last year, and the song is now being re-released by the label 37 Adventures. The song now seems to get the attention it deserves, better late than never! The duo is working on an EP, and a video for the single was just released,  taking us in a colorful and funny universe. If you like that song (of course you do!), check out "Never Enough" too.
The fantastic singles cover art is designed by Dutch Artist Jordy Van den Niewendijk.