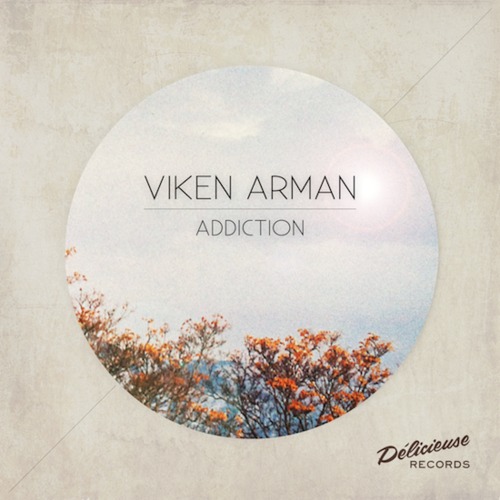 The label Delicieuse Records is already releasing its 5th EP, and the quality is always here. In case you don't know, it's also a blog, Delicieuse Musique, which shares really songs, that you don't see on many blogs. This new release comes from the French producer Viken Arman. I never heard of him before, but I'm sure he will be under the spotlight with this EP. By reading more about him, I learnt that he has a solid background in music, with a degree from a music school, and creations in various genres.
So we can define this release as deep house, or minimal house, but not the most typical one, as it combines electronic music with more classic instruments, like guitar and piano. So what you can expect from "Addiction" and "Nostalgia" are two classy songs, with sweet melodies, that gets better and better with every listen, as you catch all their elements. The songs have been remixed by two German producers: Nico Stojan took care of "Addiction", while Powel remixed "Nostalgie". Both producers make these songs a little more groovy, and complete very well the style of Viken Arman. Finally, just have a listen and keep an eye on these 3 producers!
"Addiction" EP is out now on iTunes and Beatport.