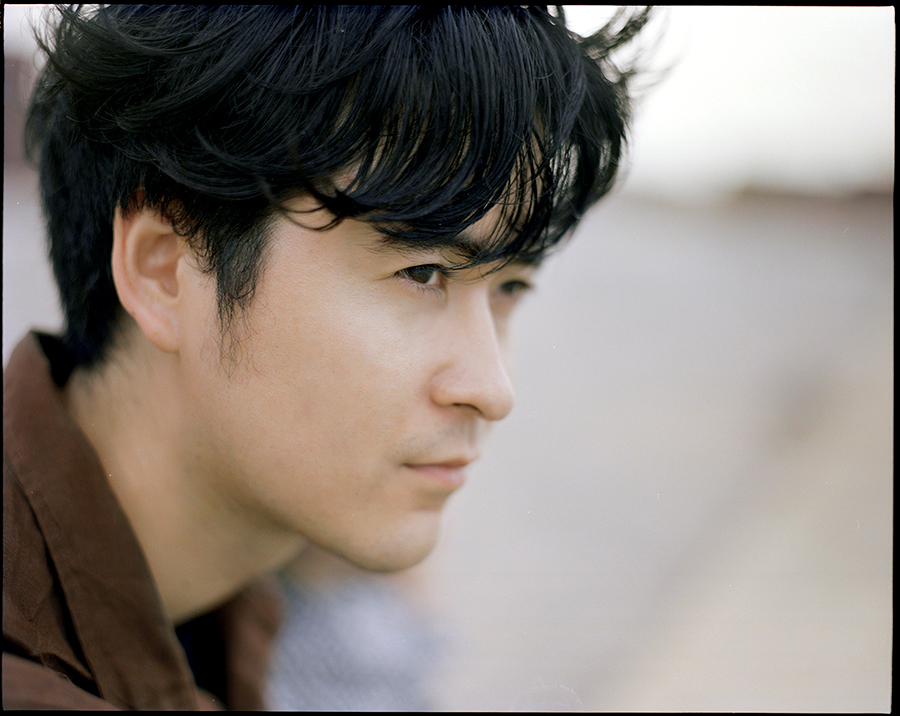 We've been following Dutch artist Shook since the beginning of this blog. At the time, he was making remixes for the likes of Phoenix, Ellie Goulding, Jamiroquai… Since then, Shook focused on creating original songs and released 4 albums. Today, he unveils a new one called "Music For City and Nature". Inspired by the contrast between both environments, Shook creates songs mixing electronic pop and jazz.
In the age of streaming and song skipping , Shook goes back to basics and introduces his album as a journey for the listener. Alternating between instrumental songs and groovy ones with different types of vocals (vocoder, male, female vocals), the 10 tracks will take you in various atmospheres.
To celebrate the release, we have teamed up with Shook for a special contest! He kindly shared with us a limited bundle of his album, including:
– Vinyl 180 grams + CD + digital download | hand signed vinyl sleeve
– Art paper inlay with personal notes, lyrics and photographs
– Limited sticker set
– Limited 'Mind Up' prop card from the music video | hand numbered
– Limited 'Fighting' art print | hand signed
To enter the contest, go to our Facebook or Instagram page, like our post about Shook and comment with your favorite track from the album. The winner will be contacted at the end of November.
Now, it's time to press play and read about Shook's creative process for this release!
You are releasing today your 5th album "Music for City and Nature". Why did you choose this theme for the album?
Since recovering from my illness 2 years ago, I feel a lot of new energy. But this also makes me chaotic, and unfocused. I find myself caught in the busyness of daily city life. And whenever I feel that chaos, I go away from the busy city and find peace around nature. I think there is something special about the city and nature. I think about the contrast between the two: digital and analogue, fast and slow, chaos and order etc.
When I walk around my city, I get inspired by the fast life, the architecture, the people, the traffic… I hear so much music in my head! But it's different sounding music to me than when I see nature. I imagine how leaves would sound like through the wind or the sun shining on the surface of the water. So with this in mind, I tried to explore the grey area between City and Nature. I think it's very interesting to me how this would sound in a full album.
We hear your voice on some tracks of the album, including "Fighting" with a vocoder. Do you enjoy singing as part of your production process?
I don't, really. I don't like my own voice, I am my own worst critic! I keep on working on music until I am satisfied with the sound. Of course for "Fighting" I used vocoders to record my own voice which was a lot easier than for instance the song "Mind Up".
For "Mind Up" I didn't use any vocoders at all, it was just singing. So this was a big challenge for me and it took me a long time to get it right. I sang some parts over 100 times before I was satisfied, there were a few times where I almost gave up! I think I have to really get in the right mind state to sing well. Because playing in synthesizer or piano parts, it's much easier for me to express myself, but singing is different. It's almost like acting, but you don't want to be fake or over act, so you have to get in the right mood for the song.
[Tweet "Interview with Shook: "I keep on working on music until I am satisfied with the sound""]
On the title "Shape Of Water," we feel like the presence of the shadow of the past. The construction of the track made us think about "Don't Worry, It's Okay", a very emotional and heady musical loop that reminds us that past events are never far away but encourages us to live the present to the fullest. What's your point of view?
I like your view, it's hopeful and positive. I think my music always has the same recurring themes because I relive these every day of my life. You can't escape certain emotions even when you try very hard. Eventually, they will always get you, find a way, like water flowing through small cracks. As an artist, I have learned to accept and be honest to myself and let it be a part of my art, instead of fighting against it and trying to be something I am not.
To me, it's always up to every listener how they interpret my music, just the way you do. I think your interpretation is very nice: "encourages us to live the present to the fullest." I like that!
Once my music is out there, it will live its own life, and everybody has their own personal view on how they interpret the music and that's beautiful I think.
You released a video clip for "Mind Up", can you talk about the creative process behind it?
When I was writing "Mind Up" I thought about a sad lonely man who is stuck inside the chaos in his own head in a never ending loop. And his spouse wants to 'get him out' of this loop.
With the "Mind Up" video, me and Juliet wanted to emphasize what the song is about. Essentially it's about chaos. But instead of fighting the chaos, what if we embrace the chaos? With this in mind, we started drawing concept art, we wrote down ideas etc. Aesthetically we wanted to make a 'puppet' out of Shook. I thought it would be Shook in it's ultimate artificial and ridiculous form.
For the set, we started to build something very claustrophobic, to emphasize the feeling of 'no escape'. We wanted to make use of stop motion animation to get the feeling of detachment of reality. We were very much inspired by the work of Jan Švankmajer who is a master in this technique. Everything we did we had to learn from the ground up, it was very hard work, but it was really worth it!
Are you planning live shows or DJ sets around this release?
I might do some small intimate live shows around the world in the near future. I don't see myself as a DJ, but I would love to showcase some new kind of live set when the time is right. Right now, I am focusing all my energy on making new music. Occasionally I do perform. I am doing a solo piano performance at the end of this month for 'Support Casper' to support the research of pancreatitis cancer.
This cause is dear to me, because I suffered and struggled with pancreatitis 2 years ago. I am lucky to be in a position to perform my music in front of people that have dealt with this in some way. To me this is very meaningful and I feel honored to support this cause.
[Tweet "Interview with Shook "I would love to showcase some new kind of live set""]
Have you ever considered producing remixes again as you used to do when the project started?
I think the whole remix thing is something I did in the past. But who knows? I like to keep challenging myself and I feel like I already did my best remix work now. It took a lot of dedication back then to do it right, and this kept me away from my original music. To be honest, I would love to do more soundtrack work. I am actually working on a few projects right now that are very exciting and challenging.
What are your projects for the future?
Right now I have some exciting projects I am working on. I am working with a director for a very cool upcoming documentary called 'The High Frontier' which is about the life and influence of Gerard K. O'Neill told through the eyes of his peers, family and the younger generation he inspired during the 70's and 80's who are now leaders in the modern day space race.
I'm also brainstorming about new concepts for my next album. I think I want to explore more of my 'digital' side. I am currently really inspired by video art pioneer Nam June Paik.
The end of 2019 is coming soon… What was your favorite album released this year?
I don't really follow the latest music trends I am afraid! But here are some albums I enjoy listening to:
Mort Garson – Plantasia
Haruomi Hosono – S-F-X
Ryuichi Sakamoto – A Thousand Knives
Suzanne Ciani – Seven Waves
Casiopea – Mint Jams
To conclude, what is your favorite city in the world and why? Same question for your favorite nature setting?
I think a lot of cities in The Netherlands have a good balance between green and concrete like Den Haag where I live. I know a lot of good nature spots in Den Haag, and whenever I feel stuck in my head I would wander off and take a moment to calm down, relax, read a good book.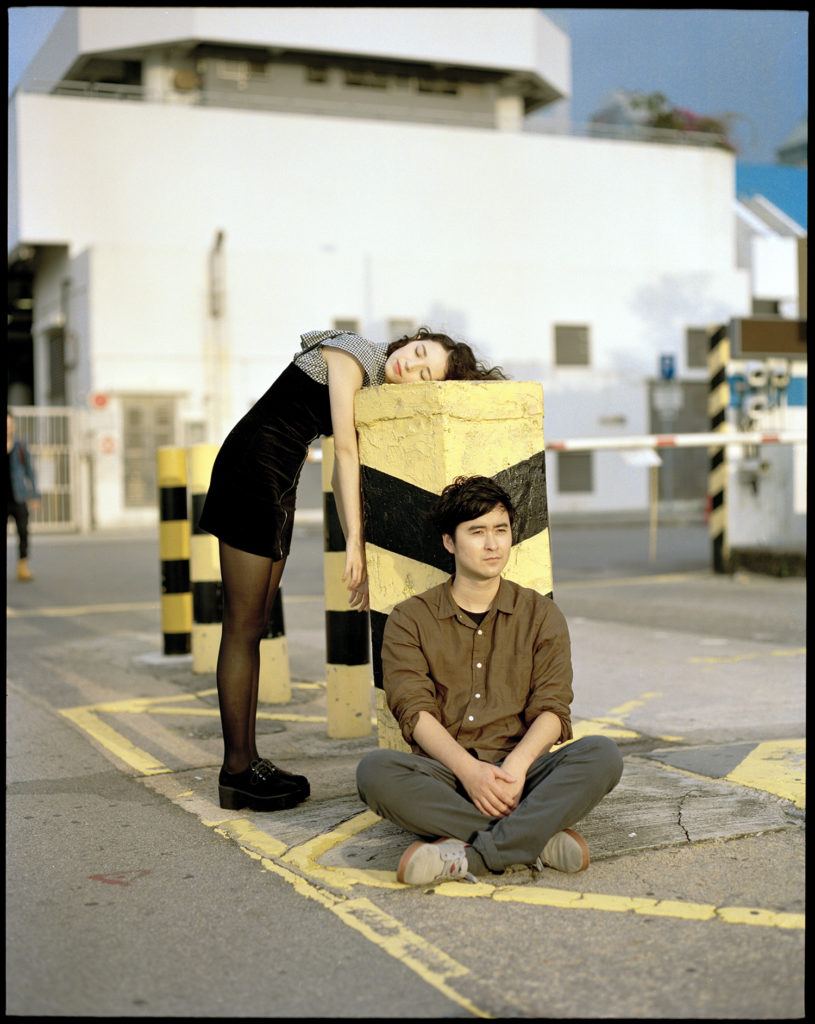 On the other side of the world, my favorite city has to be Hong Kong. Hong Kong always has a special place in my heart, part of my family lives there and I have so many good memories there when I was a kid. I am so sad to see the situation right now. When I went on holiday (before the demonstrations) it really left a great effect on me.
I was inspired by the balance between the buzzing city and the beautiful nature around different parts of HK Island. Everything felt in place. It was a very big inspiration for my 5th album. When me and Juliet were in HK we met up with talented photographer Yu Xiaoou (Liz Eats Films) on one of our last days there. We followed her to some of her favorite locations around HK and eventually she made the beautiful cover art for the album.
Thanks to Shook for answering our questions!
Shook's album "Music for City and Nature" is out now. You can follow him on Soundcloud, Spotify, Facebook and Instagram.