Playlist : 5 years of DYLTS in 50 tracks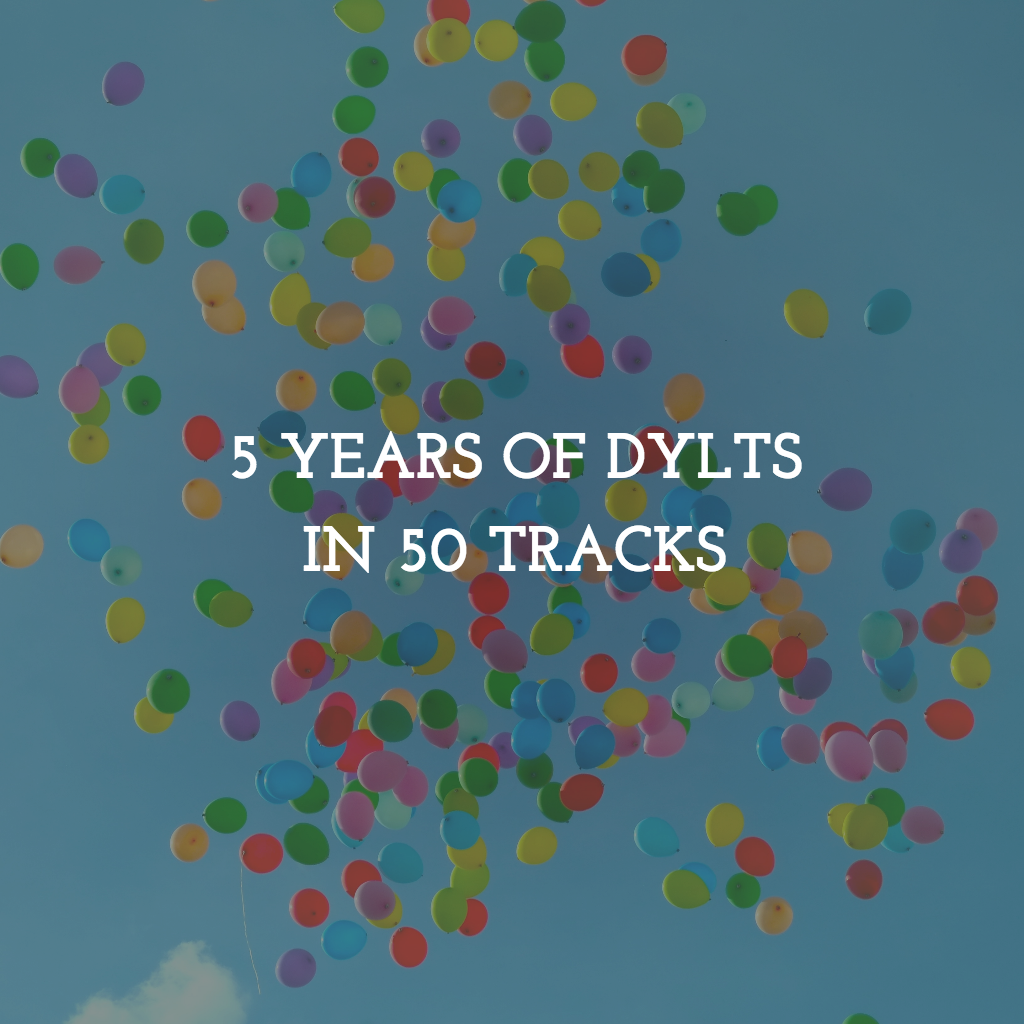 DYLTS is 5 years old already! Let's celebrate with a selection of some of our favourite tracks shared since the adventure began! The playlist will be regularly updated with 10 tracks for each year.
If you are in Paris, join us on March 16 @ Café de la Presse to celebrate: bit.ly/dylts-5
1st part: 2012 (tracks 1 to 10)
This year is a special one, firstly because it was the first one of the blog, and the golden age of nu-disco. It was a really exciting period to start this blog, with so many upcoming artists sharing golden tunes on Soundcloud. 2012 saw some of the best releases in nu-disco, with artists such as Goldroom, Poolside, Moon Boots, Satin Jackets & many others releasing songs that quickly became classics. Big up to the labels French Express, Eskimo Recordings, Roche Musique, Binary Records, Kitsuné, Discotexas, Future Classic (I probably forgot some) who have contributed to the development of that tropical, chillout sound.
2nd part: 2013 (tracks 11 to 20)
2013 was a really interesting year in terms of releases, with legendary ones such as Touch Sensitive's debut "Pizza Guy", confirming that Australia had (and still has) one of the most interesting electronic scene. Of course, this year was marked by the release of Daft Punk's album "Random Access Memories". Their single "Get Lucky" had a great impact in bringing back disco and funk influences in pop music.
3rd part: 2014 (track 21 to 30)
Looking back at the songs posted in 2014, I realised that many of the artists we still talk about were discovered during that year: Bleu Toucan, Polo & Pan, Vallès… Without forgetting the release of songs that became classic since then, such as Caribou's "Can't Do Without You" and Darius' "Espoir"!
4th part: 2015 (track 31 to 40)
In 2015, many of the artists we were following for a long time had major releases, that allowed them to gain more exposure, such as Dim Sum, L'Impératrice, Jean Tonique…
5th part: 2016 (track 41 to 50)
For this 5th year, we continued our exploration of new talents. Some of the artists revealed during this year were Fhin, Sofi Tukker, InClose… The selection also shows how the borders between music genres are more and more blurred, with artists now mixing influences from pop, funk, soul, electronic…
Comments
comments