Satin Jackets feat. Patrick Baker – Only You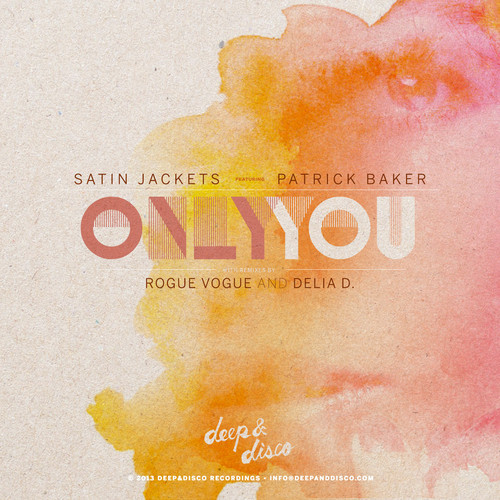 What's better than some good nu-disco to begin the weekend? Satin Jackets have a new song released today, featuring vocals by Patrick Baker (who recently collaborated with 5 Reasons). As usual, he manages to deliver a sweet song, with a feel-good atmosphere. He releases songs quite often, but they always have something special. There's a cool video coming with the song!
The release includes a remix from Rogue Vogue, a house producer from Chicago that we've been following for some time. The other remix is from Della D., which is more like a dub version. Tempogeist also remixed the song, his version will be revealed and given away for free later.
"Only You" EP is out now via Deep & Disco. You can buy it on Juno or iTunes.
Comments
comments