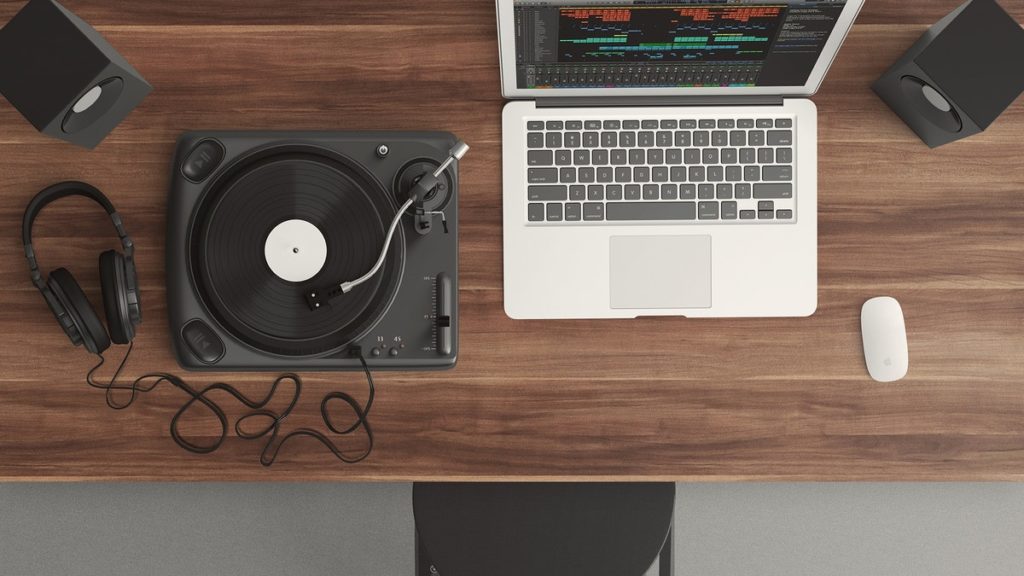 With so much songs available online, it can be hard to discover new music you like .
As music blogger, people often ask me how I discover new music. The main challenge is finding time to explore and know where to go. As it seems hard, we tend to listen to the same things. Platforms such as Spotify and YouTube are offering powerful ways to suggest new music, but it's not enough. The algorithm is not perfect, and you often end up listening to the same artists, especially on YouTube.
In this article, we'll give you new ideas of places where you can find new music to listen to!
1. Follow music blogs
Let's start with the most obvious one: music blogs are one of the best places to find new music. Once you find a blog matching your taste, you will discover a selection of songs curated by music lovers, and some content around the releases: interviews, album reviews, news… Even if you don't feel like reading articles, most music blogs are now on platforms like Spotify or YouTube.
Here are some of our favorites: Noon Pacific, Délicieuse Musique, Stereofox.
We picked these ones because they really go dig new music, and you will discover music that is hard to find elsewhere. Of course, you should also follow our own blog, Do You Like That Song? 🙂
Now you may be wondering: how do I find music blogs matching my taste? A good starting point is the website Hype Machine that indexes about 600 blogs. You can also find some by checking where your favorite artists are featured, via their social media or a Google Search.
A simple way to filter the results is to type an artist name and the keyword "interview". That way, you'll find media that talked with the artist, and filter the results from Wikipedia, Facebook, etc… For example, if I type "Tom Misch Interview", I discover great media like NPR and Complex UK.
2. Listen to playlists, mixes and webradios
Listening to playlists or DJ mixes is one of the most powerful ways to find new music you like. Many artists and media are sharing playlists or mixes with their music discoveries.
Once you find one, you can run it in the background, even while you're doing something else: working, cooking, reading, etc… You may not like every song, but there will be some catching your attention for sure. Make sure to add them to your playlist or write down the title before you forget!
Here are some suggestions of Spotify playlists:
Another cool channel to find new good music is web radios. While radio may sound old school, there are many great stations online that you can listen to without advertising. Some of our favorites are FG Chic and Poolside.fm. A good place to find more ideas is the website Underground Radio Directory.
3. Visit alternative platforms
When it comes to music discovery online, there are plenty of opportunities, not limited to the main platforms like YouTube or Spotify.
Here are some suggestions of sites to discover new music:
Bandcamp, a platform allowing artists and labels to sell music online. You will find lots of indie music that is not always featured on streaming service. If you already wondered "Where can I find new music releases?", Bandcamp is the place to go!
Juno and Boomkat are examples of independent music specialists selling vinyls and digital music. The great thing that they curate new releases, replicating the experience of records stores. You can browse find new music releases, check out reviews and listen online, as you would do in a shop. Pretty cool, right?
4. Be curious about new music
Having an open mindset is probably one of the best ways to find new music artists. That means paying more attention to music in everything you do: when you go in a shop, in a restaurant, when you watch TV or play video games. If you hear something you like, you can use Shazam or Google's new similar system.
I'm often surprised in a good way when watching TV to hear some songs I'm familiar with. Many TV shows are actually featuring independent artists rather than the most famous songs.
One of the best examples is the series Emily in Paris soundtrack: while the quality of the show can be discussed, the music is really good. The production included indie artists such as Le Couleur, French79 and Kid Francescoli. The show boosted the stream of these artists, meaning that people watching it enjoyed the soundtrack.
Being curious also means asking suggestions to your friends. Some of them surely have playlists or are sharing songs on social media that you can check out. You could be surprised to discover that some people you know have similar tastes as yours!
5. Go offline to discover new music
Most of the ways to discover music so far are based on online channels. However, there are also plenty of opportunities when you go offline.
Live shows and festivals are usually a good place to discover new bands. When you go see an artist, the opening act can be good. Going to festivals is also a perfect opportunity to see play some artists that you would not see otherwise. Hearing their music live is a better way to discover their universe instead of listening to it online.
You don't have to go see the biggest names, there are probably several live shows around you. You can use Songkick or local media to find them!
6. Use streaming services suggestions
Streaming services are a great way to discover new music. Platforms like Spotify, Apple Music or Deezer have personalized suggestions that you can leverage. Here are some ideas:
Use the playlists Discover Weekly (updated every Monday) and Release Radar (updated every Friday)
Check out the Similar artists section
Launch a radio based on an artist you like

These ideas are based on Spotify, but if you want to discover new music on Apple Music, you will find similar suggestions.
Hopefully, these tips will help you discover new music for your playlist. There are plenty of possibilities to find new music. Also, don't forget to revisit some songs you didn't listen in a long time, that's also a great experiment!