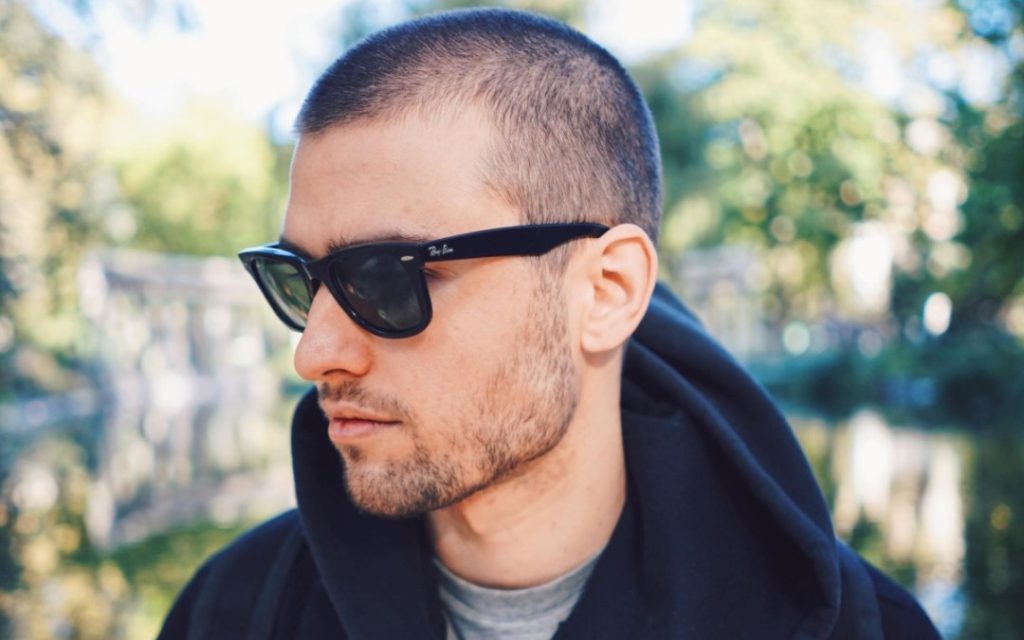 warner case is a producer from New York, who released several songs via Kitsuné Musique, Potion Records, Headroom Records… After collaborating with Jean Tonique on the EP "summer on the inside", he recently worked with Didi Han on "alone with you". Before the year ends, we talked with him about his releases and future projects. As you'll see in the interview and on his social media, he also has a good sense of humor. Enjoy!
To begin, can you introduce yourself? How did the project warner case begin?
i'm warner case from NYC. i make dance music, i pet cats, and i've been told I have "old golden retriever energy". warner case began when my parents had sex a bunch of years ago, which is disgusting to think about cuz they're old now.
How would you describe your music in 3 words?
pool. party. sex.
Can you introduce your new single, featuring Korean artist Didi Han?
"alone with you" is the visceral connection you get with someone on the dance floor, the way your mind goes straight to the gutter as soon as you see them… it's the animal you turn into when you feel chemistry.
Can you talk about your collaborations with French producer Jean Tonique? How did you meet and work together remotely?
Jean and I were introduced by our teams when he did his incredible remix of my song with Subrinse, "impeccable". I sheepishly reached out on Instagram to see if he'd want to work on something original together, and to my great relief, he was down.
It grew organically from there, with us working together throughout COVID across an ocean. we'd send ideas back and forth, chatting about them on skype, meeting each other's pets who invariably crashed our calls. we finally met in person in September when I was in Paris to play Elektric Park Festival, and were immediately friends 🙂
You seem to have a strong connection with France, via your collabs, gigs and team. What do you like about French culture?
Yah, my French connection is unintentional but certainly real. I lived in Paris a bunch of years ago, studying at Sorbonne for a semester. but the way I got working professional with France was happenstance: it started with a single through Kitsuné Musique ("idunno"), who I'd sent some demos to.
Then Unity Group, who now manage me and whose labels Unity Records and Headroom Records I love working with, reached out to me after discovering "idunno". Then it's just practical: French people are more likely to know other French people, so my network kept expanding into France. Which is great because my blood is 75% wine.
What are your projects for the coming months? Do you have any shows planned?
I have some really exciting songs coming out, maybe an EP, and maybe some big collabs. sorry to be cagey, but you'll know when you know. same with shows – stay tuned to my Instagram for show announcements, teasers of demos i'm working on… or just to say hey. i always respond (sometimes slowly – sorry!)
What are your top 3 songs at the moment?
to listen to or to play? let's go with "listen to". I've had these on repeat for weeks: (also check out my playlist "moves by warner case" on Spotify for my weekly favorites. you can suggest songs through my IG on sundays)
How will you celebrate New Years' Eve this year?
oh man, i have no idea yet. tbh if i'm not playing a show, i'll be at home in front of a fire, glass of whiskey or wine, a cat on my lap, a book in my hand. kudos to the partiers, but i'm too old for that shit. my liver is just mud at this point.
Apart from music, what are your favorite hobbies?
i love reading and learning, fixing and building stuff myself instead of hiring someone, playing soccer, cooking, my cats (obviiiii), traveling… nothing too crazy. so if this makes me cooler: i'm into hang gliding while blind folded over active volcanoes so i actually feel something 🙂
Follow warner case on: Spotify | Facebook | Instagram | Soundcloud