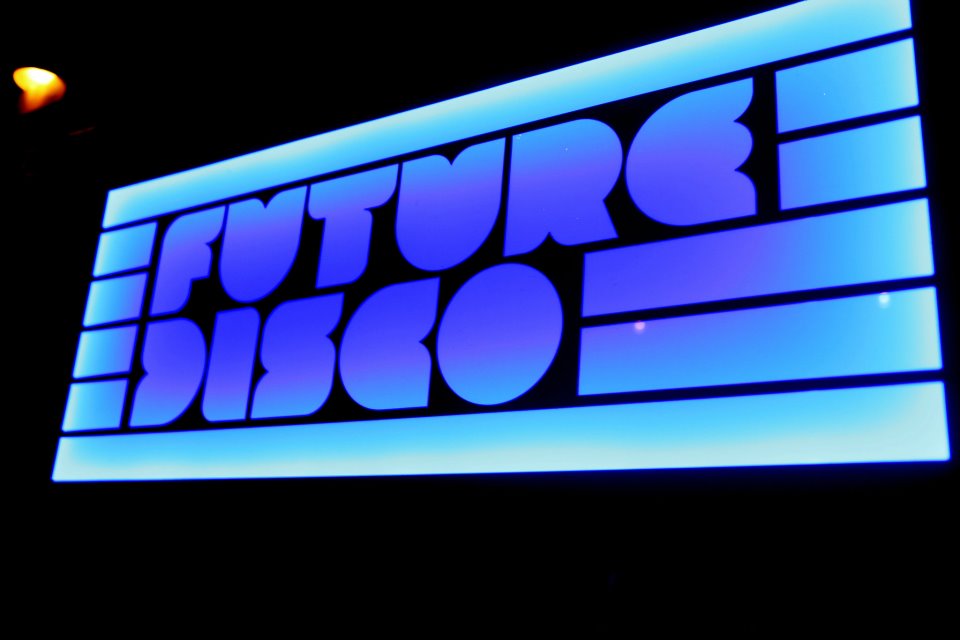 Future Disco is a label based in the UK, which is showcasing "21st Century Disco". Regularly releasing compilations unveiling the best disco and house songs, Future Disco is also releasing original music, such as Kraak & Smaak's "Keep It Together" featuring Luxxury. Just before the release of their 7th "Poolside Sounds" compilation, we have talked with Sean Brosnan, head of Future Disco. Read the interview to learn everything about the label's story, its concept, the curation process and their future projects!
How and when did the label Future Disco start? What's the story behind the name?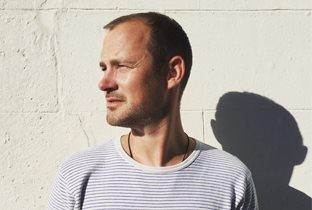 It was back in 2008 / 2009, so nearly ten years ago now. I was working for a fairly large dance label called Azuli. We did a lot of compilations.
I was DJing often and doing parties in London and I would play or book artists from a Disco sound that was emerging at the time. A guy in the office said to me why don't I put together a compilation of this music I was playing, so I got to work, jumping at the chance to curate a release as I had worked on many with marketing campaigns. It came out to really great reactions and the rest just went from there.
My musical taste has often been directed to what I consider Disco of the future or Future Disco
I had quite a clear idea of what I wanted to do and the name was born out of the sound. I wasn't old enough to experience Disco in its original era, but I collected vinyl and edits. Really I fell in love with the disco inspired and sampling house of the late 90's. So for me my musical taste has often been directed to what I consider Disco of the future or Future Disco. It was actually only later and even still today, I realise just how many of those records used disco samples, it's probably something like 70%.
What were some milestones of the Future Disco journey?
There's been many. Releasing the first compilation was great and all the positive feedback, as when you do a compilation you do bare your soul a little and open yourself up for criticism, so going on that journey the first time was exciting. The second release won iTunes dance album of the year and I had invested all my own money in that so to do another respected album and get accolades I was obviously very happy. We started the poolside series about three years after and that was really well received. We started a residency at Space in Ibiza at Carl Coxes night and I personally got to open the night for 2 years, which was very special. Last year we started the singles label for a new chapter, so we don't just curate but sign artists too. It's an ever-evolving project that never stands still and I have a feeling there are many more milestones to come.
What is your vision on the evolution of the disco scene? What makes it so timeless and popular according to you?
It's ironic that the Disco Sucks era in America claimed Disco is dead, when it's a genre that has proved more resilient than nearly all. Disco is fun, glamorous, flamboyant and party music. There are always parties, people always want to dance so there will always be a need for Disco. It's also born in the Gay scene so while the media may not be talking about Disco as it's not the new tor hot thing, you can be sure there are some underground parties happening around the world keeping the candle burning.
There are always parties, people always want to dance so there will always be a need for Disco
As for evolution. You could say it's evolved very little as we still use the same Salsoul samples, structures are the same, the production quality, as in full orchestras and live bands has actually declined, some of those early Disco records are truly works of art. But the evolution is the ability of producers, DJs and dancers to keep the scene and music moving to make it work for today and tomorrow. It's the fusion of other genres to give the base identity new life and with Future Disco I've always tried to map a bit of that evolution – the current sound of this or that part of a scene.
How do you usually discover new artists and tracks?
There's no set way for me to discover music. Sometimes people mail me music, often I reach out if I've heard a remix or record I like, I get a lot of promos and trawl the online stores all the time. Sometimes you simply shazam music in a store or I hear a track on a mix or on a night out. I'm always listening, always looking, I think that's what keeps me excited and hopefully the compilations interesting. I put in maximum effort to get to the corners where good music might be hiding.
What is your process to create the Future Disco compilations? (choice of the concept, tracks selection, etc…)
I always start by pulling tracks into a folder. As mentioned above I'll be trawling all the time, often I can just feel a track is right as soon as I hear it and keep it safe for when the time is right. Then we start licensing, it's a long process, we work with some great labels but sometimes for lots of reasons you can't use tracks so I pull together big lists to get down to the last 16.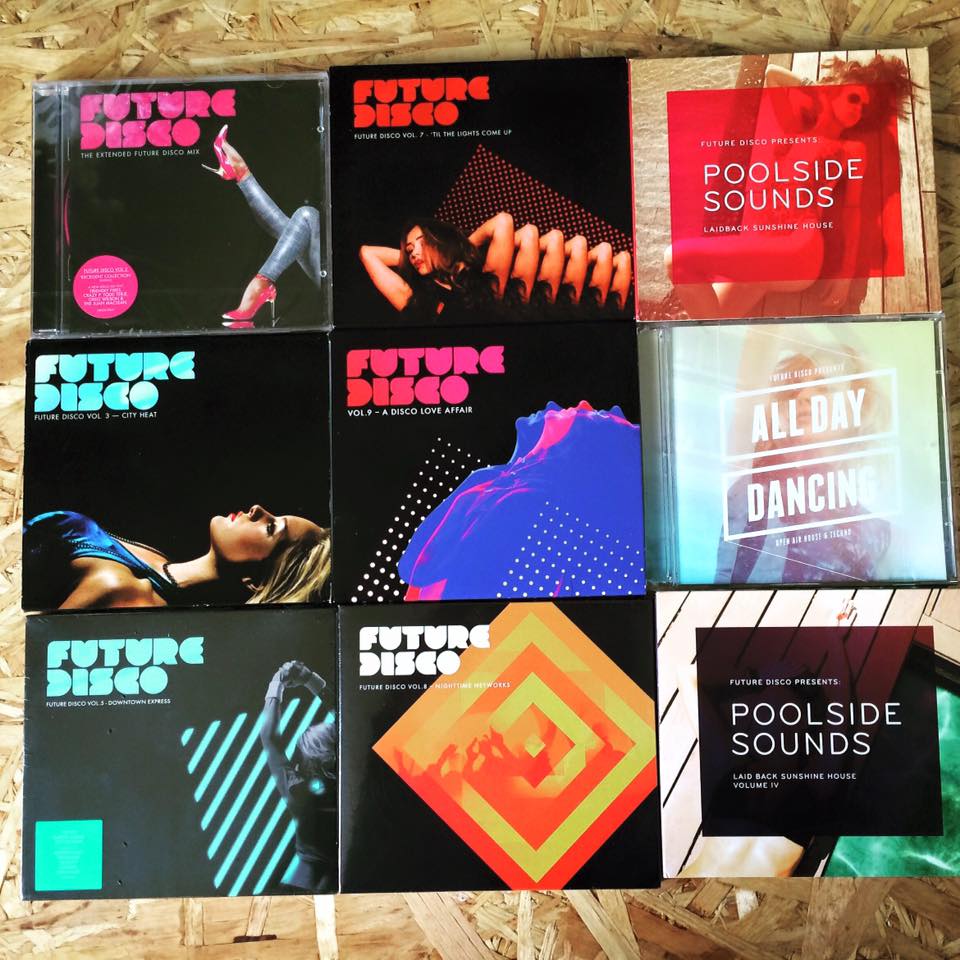 The concept starts to emerge with the music, I often have a vision in my head of the kind of sound I want it to be. We do the final mix with lots of editing of tracks, I try and visualise the experience and theme while we do the mix and my main aim is never to have a fast forward moment. All the time we are working on artwork and how we will be getting the release out there.
Your next compilation "Poolside Sounds" is coming out on June 8. Can you tell us more about this edition?
It's the seventh in the series. Can't believe we have done seven. The first one I was really unsure if we should do it, but it's proved really popular, hopefully giving a little soundtrack to the upcoming summer time.
This one features some great music from both established producers and brand new ones. I wanted to have a bit of a party feel, as I feel like pool parties currently seem to be a bit more dancing and less lounging. Also have a bit of a nod to the current sound that is influenced by burning man, that melodic daytime house sound.
In addition to your compilations, you are releasing original singles, like "Keep It Together" by Kraak & Smaak feat. Luxxury. Do you have other ones planned this year?
There is first remixes of the Kraak & Smaak single coming. Then we have a single from a new producer called Gimbre, with great remix from a guy called Jordan. A new Beach Life compilation and plenty of other music in the pipeline.
What can we expect from the label this year?
More parties both in London and abroad. Lots of great new music. The monthly radio show is growing all the time. We will hopefully sort out some merchandise this year too.
To conclude, what is you top 5 songs for this summer?
A song for every occasion.
Beach: Johannes Albert – Pachanga – Needwant
BBQ: D'Arabia – Key Lime (Ron Basejam Remix) – House Of Disco
Sunrise: Talaboman – Dins El Llit (Superpitcher Remix) – R&S
Sundown: Satoshi Tomiie – Bassline
Morning After: Ross From Friends – John Cage – Brainfeader
Thanks a lot to Sean Brosnan for answering our questions! Make sure to check out the brand new compilation "Poolside Sounds 7" and follow Future Disco: