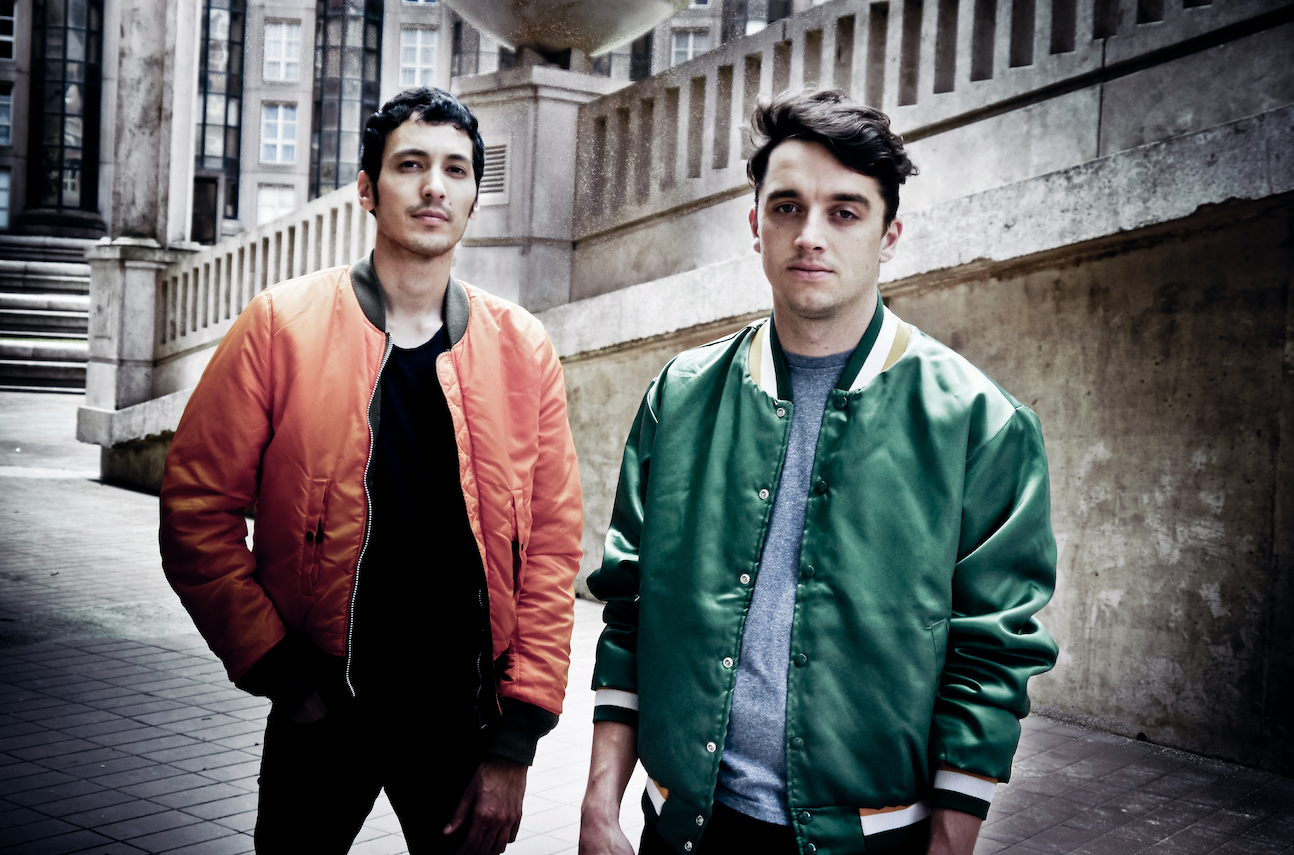 Leska is the project of French producers Les Gordon and Douchka. Touring since summer accross France and abroad, the duo released last month their debut EP "Circles" via Nowadays Records. We caught up with them to learn more about the project!
Hi guys ! To begin, can you explain us how this collaboration was born?
We met two and a half years ago at a live show in Rennes. We became friends and started to make music together very quickly. At the beginning, there was not the idea of having a band together. It happened with the very first live at the Antipode, still in Rennes. But the band really exists for a little more than a year.
What is your process to work together? How did you combine your sound identities in your EP?
We work almost always in the studio, it can happen that one or the other arrives with a basic idea, but the overall creation of a sound is done and always ends with two. There is not really a contribution from Douchka and a contribution from Les Gordon, it is more a fusion that results from a permanent interaction between us.
Does this collaboration have an influence in your solo projects?
Yes absolutely, we share a lot on our personal projects. Leska is also a way to open the possibilities and ideas that one might have found in his corner. We really take this as a laboratory, even if we realize that we have more people with the "pop" side of Leska than on our solo projects. You can also see a lot on live.
You played in several festivals this summer, how was it? Do you have any special memories to share from these shows?
The first tour really allows us to learn to play together, to understand each other on stage and also to emphasize our strengths as our weak points. The live show is only one year old but is already well advanced. We know a lot of people discover us thanks to the live shows, so spend as much time on the worrk of the shows as on the creation of music in studio.
We have a very special souvenir of the Belle Ile On Air festival where we played in front of a lot more people than expected, the security team was a little overwhelmed and it was crazy to see people singing the songs that were not yet out …
You still have a busy tour schedule in France until December. Will you also play abroad next year?
We are lucky to play in other countries like Spain, Portugal, Switzerland or Belgium, and also to travel in South Africa to shoot a video dor the track "I got you". For now, the tour focuses only in France, but we will tour abroad again soon. The only problem is that being confronted with the same thing as a rock band that has to move with four or five people while a single DJ can travel alone.
Does this leave you time to produce music, for Leska and both of your solo projects?
It is sometimes difficult and needs a lot of organisation. There are also solo tours and the live shows of Leska which are sometimes juxtaposed, so it takes a lot of dialogues with all the actors of the project, it is not always obvious. But yes, we're doing pretty well for now.
After this debut EP and tour, what's next for Leska?
We plan to release a new single before the end of the year, and a new EP by February. It is almost finished. Otherwise we continue to produce new music and also work on our next video.
To conclude, what are your favorite artists at the moment?
Mura Masa, Gorillaz, Pouvoir Magique, Unno…
Thanks to Leska for answering our questions! Don't forget to like their Facebook page, follow their adventures on Instagram, and listen to their EP "Circles"!