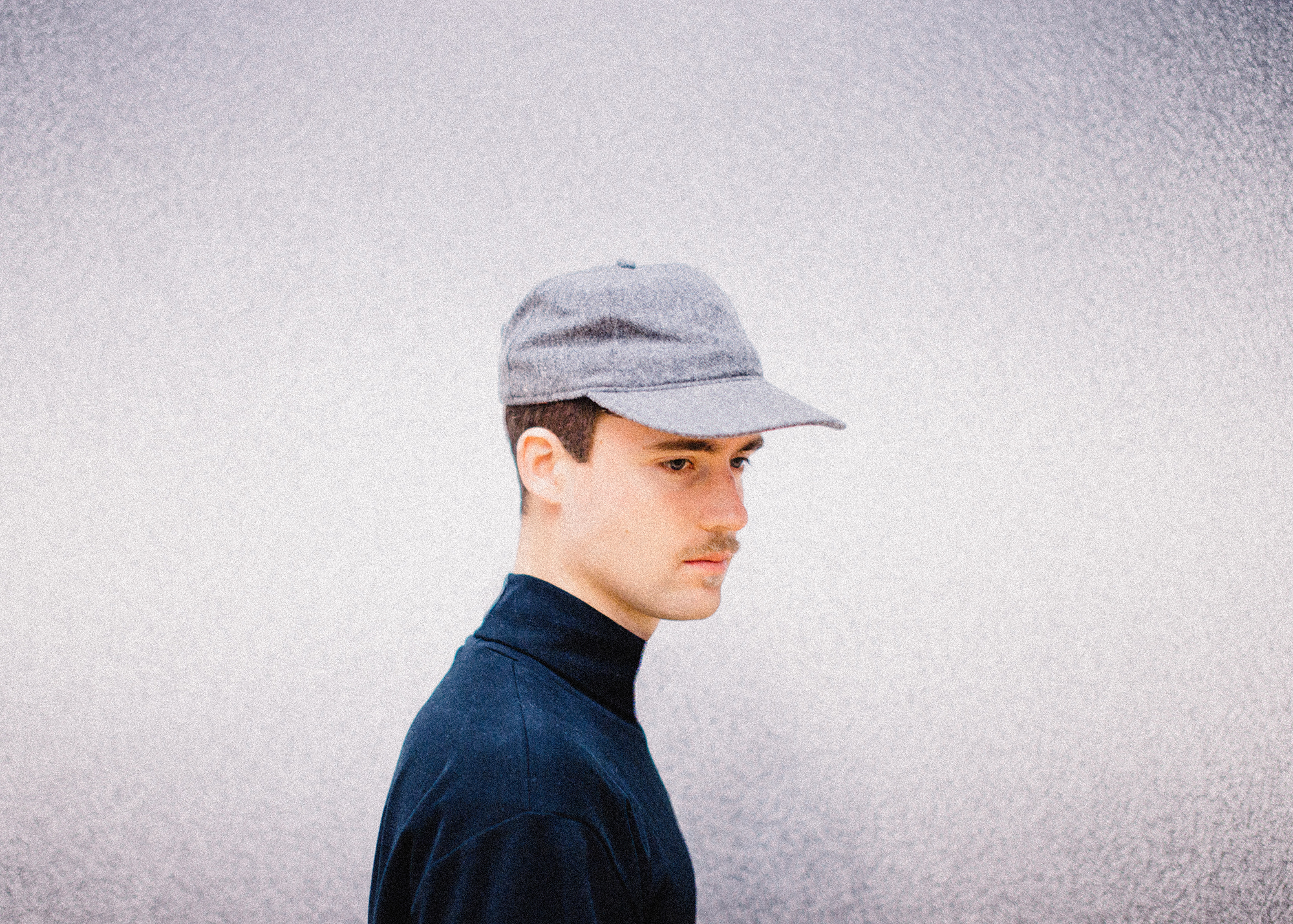 Fresh off the release of his single "Touch" and following his US tour, Haux was touring in Europe in May. We had the chance to sit down with him before his live at La Maison Sage in Paris. A good opportunity to talk about his background in music, his projects, and his passion for photography!
To begin, can you remind us your background in music?
I've always written folk songs by myself, because it's something I needed to do, but I've never had the intention to go public with it. I took classical guitar lessons, got into folk music and into artists, mainly from the UK. I kind of fell in love with music and wanted to work in music. I went to school for music business in Boston, I was working in New York at different label records, at a PR agency in London.
I was very nice to work with artists on a business side, but I felt like I was not doing a lot creatively. Towards the end of my school, I started producing, learning to produce with my computer. I spent 3 or 4 months just working on "Homegrown". I put it out in April 2015, and it was kind of crazy. The day after the release, I had an e-mail from a programmer at iTunes who wanted to feature it on the store. Things kind of happened from there.
What are your main influences?
On the producing side, it's definitely RY X and The xx, they are major influences.
With YouTube channels and music platforms supporting your music, how do you feel the impact of digital? How do you see the physical format?
Digital is really insane. I think YouTube channels really championed a lot of my music in the last 2 years. They introduced it to so many people in Europe. It's so incredible because I was connecting with people writing to me from Germany, Austria, Italy and France before I had anyone writing to me from the US.
It feels really cool to connect with people so far away. Even if you don't speak the same language, you can still relate to serious things.
I feel the physical format is still very important. For this tour, this is the first time I've done merchandising: prints, postcards, t-shirts… It's a way to connect with people and exchange after the show.
How was the US tour? Do you think the Europe one will be different?
The US feels like home to me, I feel comfortable in a lot of these places. The atmosphere in each city is really different, you're always adapting to what's the norm.
I think I've been having more fun in Europe because I've done several shows already, I feel more confident. Playing with a live band feels more close to the record. I've always dreamt of doing a tour like this, and I'm very excited to see new places and meet new people.
Haux plays "Touch" live at La Maison Sage, Paris:
Do you plan to release an album?
We are aiming a release in February, new singles will be coming this year. I've been writing a short film to accompany it.
You've released a cover of Daughter's "Youth", did this song have a special meaning to you?
Yes, Daughter are really incredible. I went to one of their shows in a small and intimate venue in Boston and spoke with them afterwards. This song always meant a lot to me. It's like be yourself but don't take yourself too seriously, find the right balance between who you are and who you want to be.
I've seen you are into photography too, do you still have time for this? Do you combine music and visual arts?
Yes, I still do it as much as I can. Like with music, I have to shoot, it gets me outside, to meet people. Most of the time, I shoot in the woods. Being in cities is cool, but I definitely want to go out for a hike, it's been too long.
Thanks to Haux! You can follow him online on Facebook, Twitter and Soundcloud.