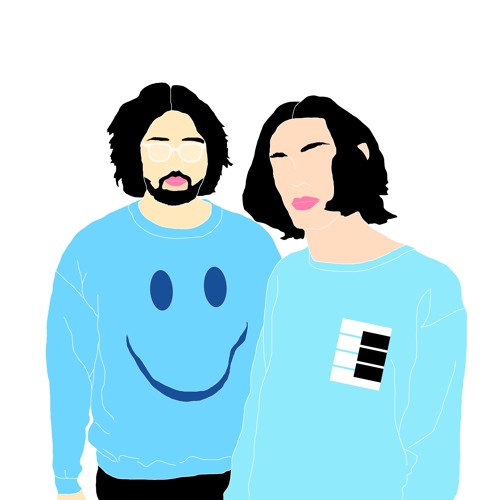 Glassio is a duo from Brooklyn, who have just released a new single called "Morning House", that could remind you of bands such as Glass Animals, Odesza, Miami Horror… On this occasion, we talked with them to know more about their background, their vision, their projects… Keep an eye on them this year!
Hi guys, to begin, can you tell us how your project started? How did you meet?
We met the first day of production school at NYU, but never really bonded until going to the Latitude Music Festival in the UK together. There were a bunch of dance parties in the Forrest there and we ended the weekend in the sun dancing to Edward Sharpe – which after staying up all night felt very comforting music to immerse yourself in. We then had a discussion about making music together when we got back to the states.
You both lived in different parts of the world, did it enrich your music background?
It definitely did. Being able to go out at 18 in Europe, you get exposed to the best of the rock scenes, the house scenes. It definitely gives you a leg up to discovering new music.
What are your main influences?
We both love Andy Kaufman a lot. Noel Fielding too. We're very visually stimulated. Lots of our musical ideas start from visual ideas before we translate them into music, so we naturally both love talking about weird films or paintings we've come across. Musically, we've gone through a lot of different phases. Let's say if we were to go sailing with our biggest influences, we'd want David Byrne on the boat, Jonny Pierce of the Drums, Stephin Merrit of Magnetic Fields, Brian Wilson too. J Dilla and New Order definitely. It would be a pretty packed boat, but could be fun to capsize with all of them for the bonding experience.
We've heard you were classmates with Maggie Rogers at NYU, are you still in touch with her?
Yeah we were. We always loved her music and she sang on some of our earlier songs in a different project we had at the time. Super excited for what she's doing! She definitely deserves it.
Your new single, "Morning House", is about "embracing mindfulness, and embracing oneself for who you are": do you always try to transmit this kind of message in your songs?
Yeah I think we both strive to be as honest as possible. It's tricky with dance music, because it's supposed to be an escapist experience. But we like challenging ourselves by adding in different layers. Sometimes we write lyrics that – at first listen – hint at escapism, but as the song wears out on your ears over time, you realize it might mean something very brutally honest. Having those layers is fundamental to us.
You've recently played at Knitting Factory in Brooklyn, how was it? Do you have more shows coming?
I think it was probably one of our favorite shows we've played. The energy in the room was fantastic. The bartender in the back was dancing away which is always a good sign. Yeah we've got some fun ones in the pipes that we'll announce soon, so keep your eyes peeled.
After this release, what are your projects for the year?
Well we have this pretty extravagant idea for a live video that we're still trying to work out how to bring to life. Might require us stealing a few jewels to get it done, but it's all apart of the fun I guess. And then there's the EP that we're deciding on. Have to talk to our shamans first though, they basically run our lives.
You're based in New York, what are some of your favorite places there? (music venues, bars…)
Lover's Rock in Bed Stuy just brings so much joy to the night. The rum punches are deadly. In the summer's they have a Jerk Shop stand in the back, and the whole place is sweating and dancing to dancehall. Black Flamingo in Williamsburg is always fun. Great music there too. There's a spot called Lighthouse next door that does an amazing brick chicken. Those are usually places we'll go to. Oh and if you're in Crown Heights, Ode To Babel is the best date spot.
Thanks to Glassio for answering our questions! To keep up to date on their news, follow them on Soundcloud, Facebook and Twitter!