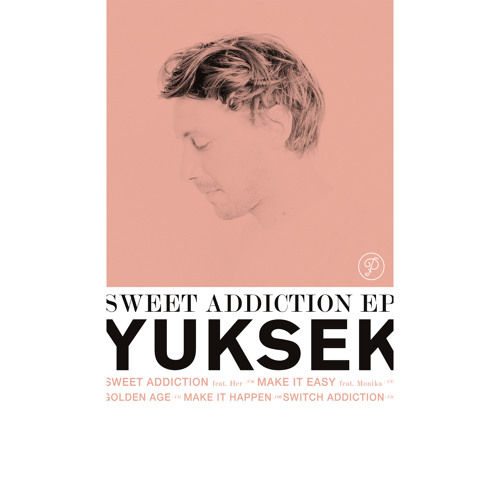 I'm a big fan of Yuksek, so I was really looking forward to hearing his new EP "Sweet Addiction", made of 5 tracks, 5 years after his excellent album "Living On The Edge Of Time".
On the title track, Yuksek collaborated with Her, an upcoming French duo, revealed last year with their song "Quite Like". The result is an addictive track with joyful vocals, in which you can hear the famous Yuksek production touch.
The other tracks are really good too: "Make It Easy" featuring smooth vocals from Monika; "Golden Age" in which we can hear Yuksek sing, reminding of his previous album; "Make It Happen", slowing things down; and "Switch Addiction", a sort of instrumental dub version of the title track.
"Sweet Addiction" EP is out now via Partyfine / Barclay, listen to it below on Spotify or on your favorite music service.