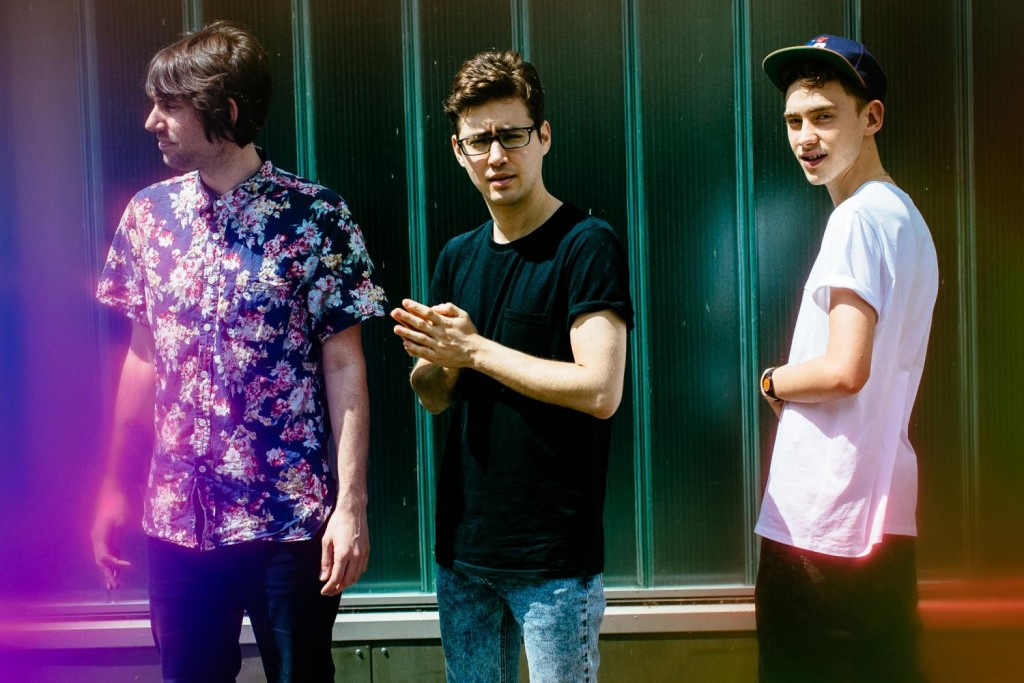 UK band Years & Years is currently on tour, and I got the chance to talk with them before their show in Paris with Isaac Delusion! Read it to learn more about them, their tour and their upcoming album!
Hey guys! To begin, can you introduce yourselves and remind your role in the band?
Hello, I'm Emre and I make beats and play synths.
I'm Olly, I sing, and I play piano
I'm Mikey and I play bass.
When was the last time you came to Paris? How did you enjoy playing here?
We came to Paris last November, we supported Sam Smith at Bataclan and we did our own show on a rooftop, Le Nuba. It was really cold!
Everytime we come to Paris, people know us more and more. Last time, people were singing along to the song, we love that. Our favorite gigs are always the ones where the crowd is great, not necessarily when we are great. We love France, it's the country where we play the most other than UK.
Are you excited to play at l'Olympia tonight?
Yes, it's a "mythique" (infamous) venue. Jeff Buckley recorded his live album there, it's amazing to play in the same venue.
Do you know the band you're playing with, Isaac Delusion?
Yes, we know they're really popular in France. And they got such a great name, we'll watch their show for sure after ours.
You just won BBC Sound, do you feel more attention since then?
Yes, it really feels like you can separate a timeline, pre and post BBC sound. We definitely got more attention, but we stay the same. BBC has such a great cultural impact, we're so grateful to get this award.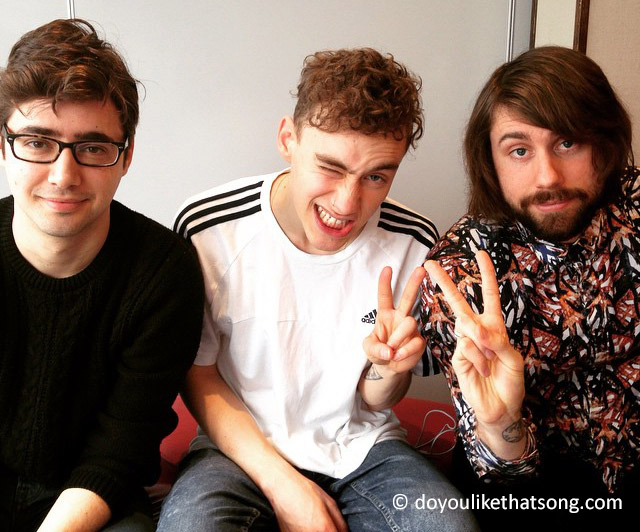 What are you releases planned this year?
We've released a few singles, we haven't released our album yet. So it feels crazy a lot of the time. We just want to release our album, we've pretty much finished it. It will be released around end of June.
You got remixes from electronic artists such as Tourist, did you chose them yourselves? Are you interested in the UK electronic scene?
We worked with Tourist and The Magician in the past and they wanted to do remixes so we thought it would be a cool thing to do!
Yeah, the UK electronic scene is pretty big with some great acts: Snakehips, Tourist, Julio Bashmore. It's a pool of talent.
According to you, which new artists should we keep an eye on in 2015 ?
There are many artists who should be big in 2015… Shura, Jack Garrett, HONNE, Movement…
You have a very simple tone on social media, are you posting everything yourselves?
Yeah, like a child some might say! Olly is posting most of the content, inspired by the tone on Tumblrs and webzines. It would be weird for us to have someone else posting on our behalf. We've always done our own stuff, be involved with every part of it, including the videos, live, music. So when we came to Twitter etc, it was clear we would manage it ourselves. It's a personal way to connect with people so why would you want to put a barrier between us. The only rule is don't tweet drunk!
Are you visiting new cities during this tour?
Yeah, we went to Oslo, Copenhagen and Stockholm for the first time last week. Then, we'll go to San Francisco, Boston, Washington…
To conclude, do you have any crazy story that happened during the tour?
Yesterday, when we got here, there was a bunch of fans waiting for us in front of the hotel. That has never happened to us before! How could they know where we're staying? When booking hotels now, we might use the name Katy Perry, to have more fans waiting for us! It's quite a new thing, we don't always realise they're here for us.
Thanks for answering our questions! 
Follow Years & Years on Facebook, Twitter and Soundcloud!