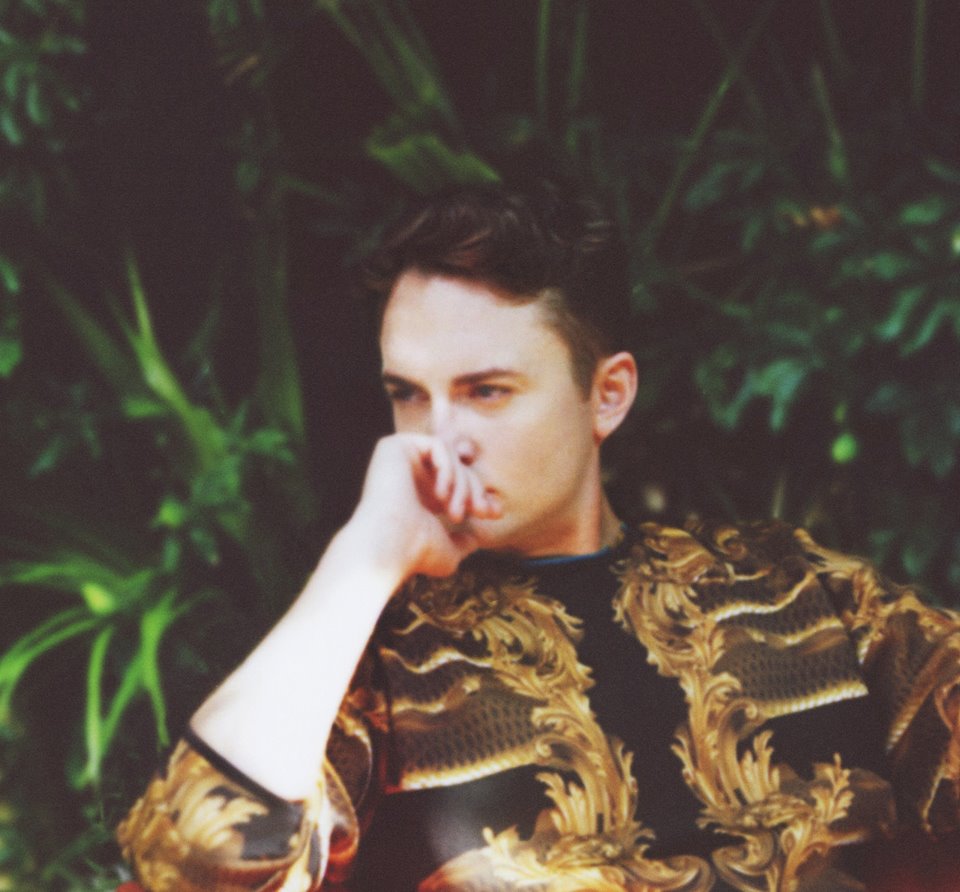 Before the release of his single "Heart And Soul", we asked a few questions to London-based producer James Wolf. In this interview, you'll learn more about his influences, his projects, his favorite songs at the moment…. Make sure to check out his single, and the gorgeous video clip directed by Chloe Hayward (Rolling Stones, Hot Natured).
[youtube width="600″ height="365″ video_id="AHDfJvyrSOM"]
What are your major influences?
 I'm a huge fan of disco, house and old school rnb and that really comes through in my music. That said, if it makes your shoulders shake and feet tap, I'll probably be into it. My individual influences are quite varied. I love everybody from disco god Sylvester through to Kendrick Lamar, via James Blake and the Magician. I also have a real affinity with Tropical imagery and sounds too. I guess it must come from growing up in Ireland…
Your single "Heart & Soul" will be out on February 10th, can you tell us more about it?
I think I'd describe it as a thick slice of deep disco. I wrote it half way through the recording process and it has always stood out as personal favourite. As you can tell by the title, it's all about telling someone that you are mad for them and looking for more than just a cheeky song.
I've read that you worked with famous producers, how did these collaborations go? When can we expect to hear the tracks from these sessions?
Yeah, I hustled my way into working with some pretty incredible people on my record. These people have worked with the likes of Lana Del Ray, Hurts, Kelis and Ellie Goulding. They pushed me in ways that I didn't even know were possible, which is always a winner.
The next single should be out at the start of May and we're just deciding which one it will be now, which is harder to do than it sounds!
Do you have live shows planned soon?
I do indeed. I'm headlining at the Notting Hill Arts Club on February 12th, which should be a right old knees up. My band and I will be sweating up a storm, working through my new tracks. I'm also playing the Macbeth on Feb 26th.
What are your 5 favorite tracks at the moment?
This is something really special. It's an incredible mash-up that takes you on an epic journey. In love.
This is a monster of a track made even better by the edition of Mary J Blige. Deadly.
This track shuffled its way onto my iPod the other day and I've had it on repeat since.
I am a monster Kate Bush fan, but this is my all out favourite. The story is amazing too.
Perfection
Apart from music, what are your hobbies?
I am wild for clothes. It's becoming a bit of a problem and I think I'm going to have to move out of my apartment to find somewhere with more wardrobe space. I'm also big into cooking. I've just learnt how to make the ultimate lasagne and feel like a culinary king now, although I'm sure my flat mates would disagree!
Thanks for answering our questions! Anything you'd like to add to conclude?
Thanks for having me.