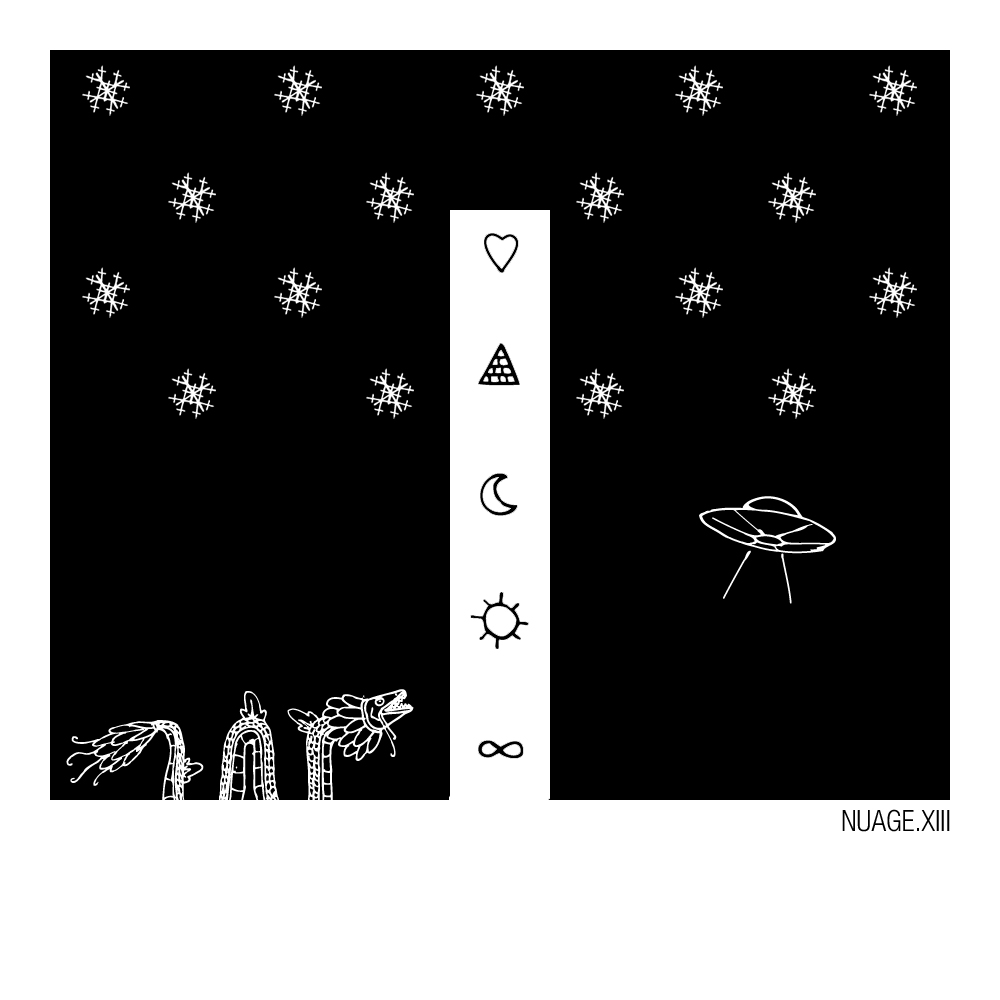 Nuage.XIII is the name and he has an upcoming EP release in September/October of this year titled ' ∞ ☼ ☾ ∆ ♥ '. Each symbol represents a certain type of mood and I'm currently listening to ♥ it's Nuage.XIII's first teaser. a promising one at that.
It's dark, heavy and hazy. Certainly very mood driven and if you're a fan of heavy compressions and ambient tracks like  Wih'lo // It's True or XXYYXX // Overdone then this is definitely something you might like.
so hook your laptop up to some proper speakers and vibe with this slow burn of a bassline now.
https://soundcloud.com/nuage-xiii/nuage-xiii