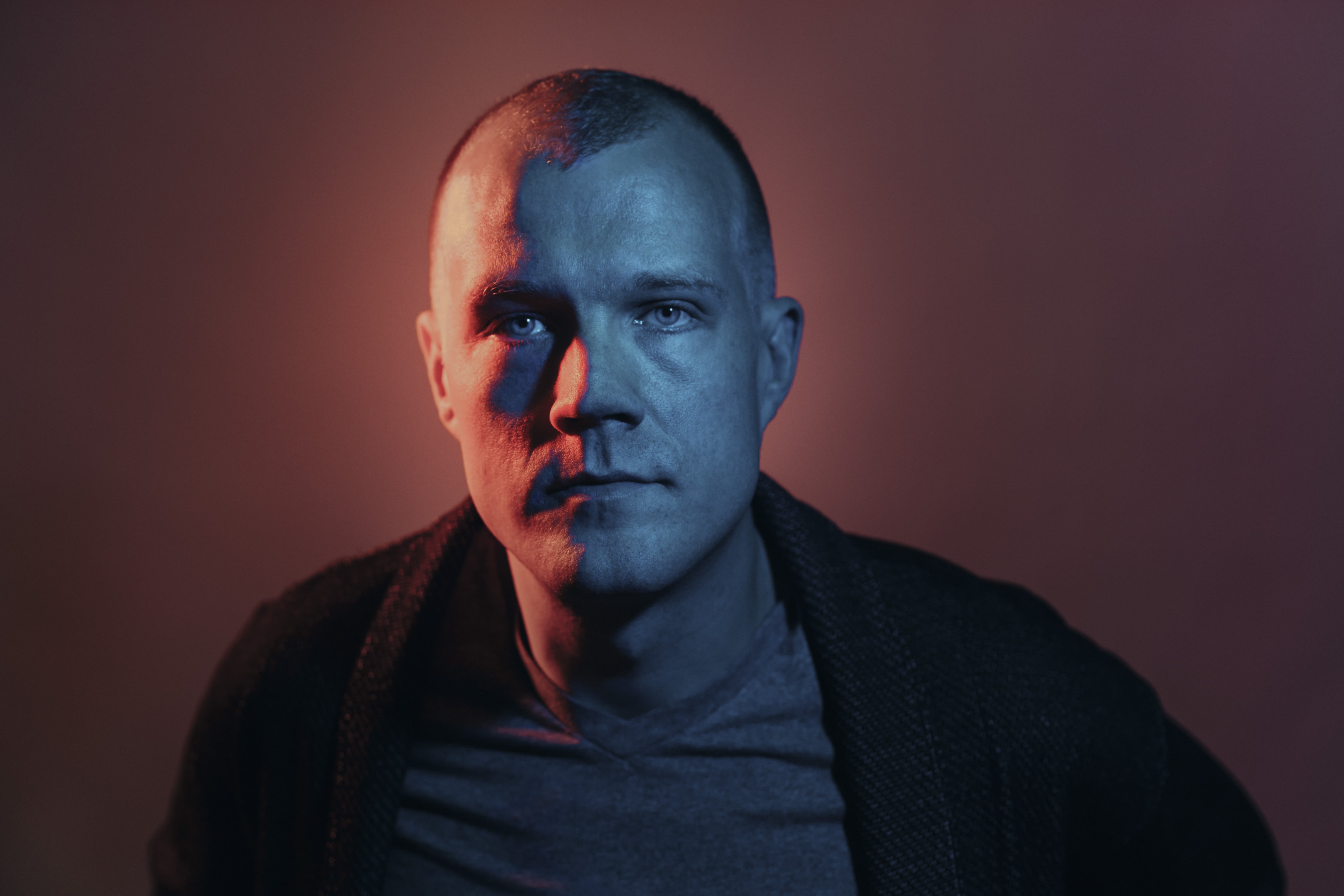 Gigamesh was one of the first producers I listened to when I started this blog, and I have been following him since then. After several remixes and original songs, he is releasing his debut album "Time Travel": a good opportunity to chat with him, and learn more about his music background, remix approach, concept behind this album… and more!
To begin, can you remind us when your project Gigamesh started? Were you involved in other music projects before?
I think I came up with the name and started making stuff around 2008. I was involved in a lot of music projects prior to that: Señor Stereo was a collaboration with Danny Daze and my brother, Joe Maz, when I was briefly based in Miami. Before that, I played in a rock-electronic hybrid band called Nobot, and prior to that, I even played drums in an experimental grindcore metal band.
You produced several successful remixes, what's your approach when working on a remix?
If it's something I'm getting hired for, I usually start by testing out some chord progressions under the solo vocal track using a piano or synth pad sound. I get a lot of pleasure out of reharmonizing melodies and often find ones I like better than the original. If it's a really well-known song, I tend to try to leave the original chord progression intact and just focus on what rhythm & sound design ideas I can add to it.
Can you explain us concept and the idea behind your album "Time Travel"?
Nearly all the songs on Time Travel reference some aspect of time. The idea started organically for the first few songs, but I decided to make it more deliberate after I noticed a pattern emerging. I was likely thinking a lot about time because I hit some important life milestones while working on the album, I liked the idea of using time as creative glue because it's something that can't be directly seen, which sort of makes it equally scary and exciting.
[Tweet "Gigamesh Interview: "Nearly all the songs on Time Travel reference some aspect of time""]
How did you select the artists you collaborate with on the album?
Caroline Smith is from Minneapolis like myself, and has a pretty big following there. I think I first heard her stuff on a Minneapolis-based radio station and was really impressed, so I reached out to see if she wanted to collaborate.
Damon C Scott's voice immediately blew me away when I heard him on Storm Queen – Look Right Through, and I was also really fascinated by his history as a subway busker.
I think Gavin Turek originally reached out to me years ago to see if I wanted to collab, and I sent her beats every now & then. I think the first few I sent her were kind of duds, but she consistently sent back awesome ideas.
Kaleena Zanders is a dope studio singer my management connected me with. She has featured on a bunch of dance tunes in the past couple years.
There will also be a remix package for the album, can you tell us more about it? After producing so many remixes, how does it feel to get your songs remixed?
Yeah, I'm stoked! I'm still nailing down the final list of producers so I probably shouldn't drop names, but I can definitely say they're all ace hitters. I can't wait to hear what they come up with.
Many artists are innovating with the format of their album, using news ways to release it. Why did you decide to release yours, "Time Travel", in 2 volumes?
I'm mainly doing it that way to further play into the time concept, but also as an appropriate way to extend the promotional schedule since music is now typically consumed in smaller doses anyway.
You are going to tour in the US in the coming months, can we expect a Europe tour too?
Yes, eventually! I can't wait to get back over there. However, I can't promise any specifics at the moment.
To conclude, what's your favorite hobby apart from music?
Binge-watching TV series with my wife. Our latest favorite: Stranger Things (obviously). 🙂
Thanks to Gigamesh for answering our questions! Make sure to listen to the Vol. 1 of his album, keep an eye out for the Vol. 2, and check out his tour dates if you're based in the US. 
Follow Gigamesh on: Soundcloud, Twitter, Facebook.