Lifelike – Night Patrol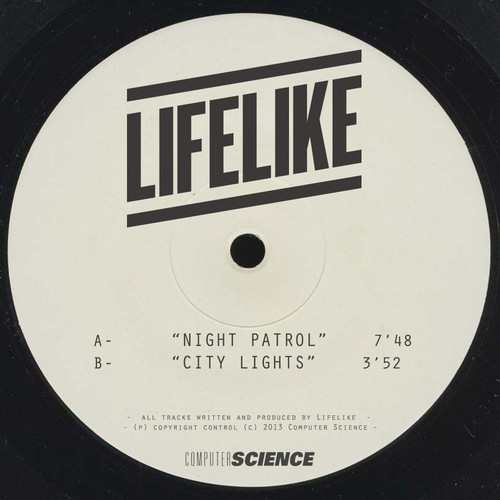 Following his collaboration with A-Trak for "Don't Stop" last year and a few remixes for Daft Punk and Classixx among others, French producer Lifelike is back! His new single out next week is called "Night Patrol".
This release confirms his state of nu-disco pioneer, when he got support from French touch legends DJ Falcon and Thomas Bangalter. The title track goes back to the roots of the French touch sounds, with a funky bassline, arpeggios and sampled sounds. There are even police sirens, reminding the legendary intro of Daft Punk's "Revolution 909". You can stream the radio edit below, but the EP includes a longer version.
The second track called "City Lights" is a bit slower, but still very groovy, with some vocal samples. You can get a taste of it in the EP minimix. I have the full EP and I can testify it's a great release!
"Night Patrol" is out December 2nd on Beatport (and December 9 everywhere else) via Computer Science, LIFELIKE's label. Yeah, all cool artists have their own label these days. 😉
Comments
comments