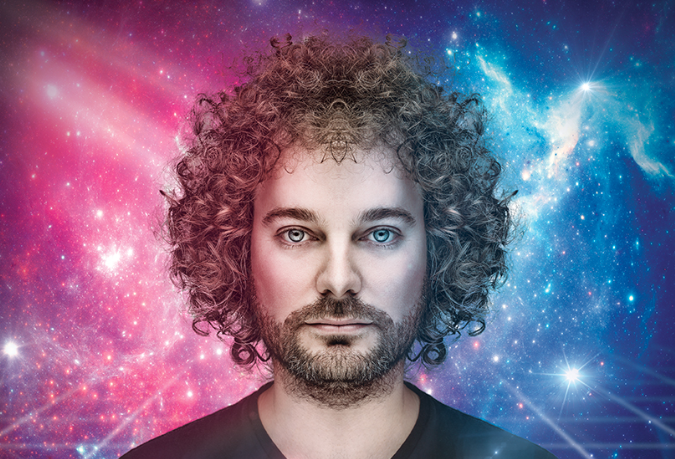 20 Oct

Interview #10: Luke Million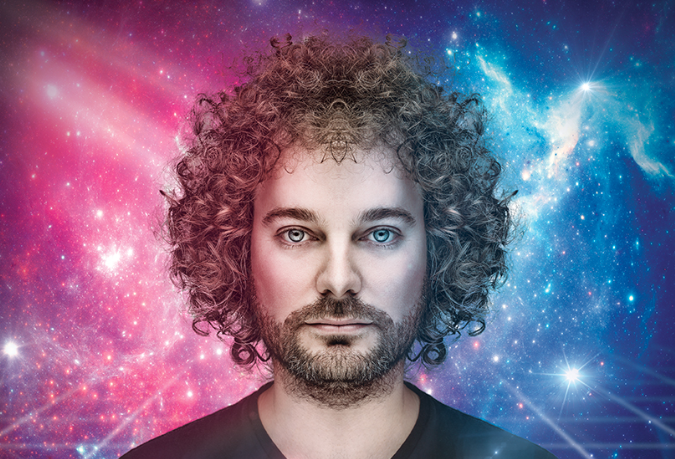 If you're into nu-disco, you probably know the song "Bubble Bath" from the Swiss. After this song, we didn't hear much about the Australian duo, but now they are definitely back, with releases on French label Kitsuné! Luke Million, one half of the duo, is also releasing music on his own, showing his love for disco and synths. We had the opportunity to ask him a few questions for the release of his EP "Midnight Galaxy". Read it to learn more about him and The Swiss!
Hi Luke! How are you doing? Where are you at the moment?
I'm doing great thanks. Right now I'm at Sydney airport bout to fly to Melbourne. I'm on tour with The Swiss and we are doing an epic 5 night in a row east coast tour.
You seem to have a real love for disco… Where does that come from?
I come from a musical family with a lot of classical influences, but disco was something I had to uncover myself. Back when I was at school and started playing in bands it was a time of constant discoveries. I couldn't believe how much awesome music was out there. Being a keyboard player, I was drawn to the sounds of italo disco where synths are a plenty. I just loved the feel good nature of disco and wanted to make music that puts a smile on people's faces.
Can you tell us more about your latest EP, "Midnight Galaxy"?
It had been a while since my last release, so I wanted to come back with something a little different but still laced with my signature sound of vintage synths and drum machines. I chose a spacey, future-disco theme and then I found this amazing young vocalist who laid down the vocal for "Midnight". I actually discovered her busking in the mall in Adelaide! For the release, I teamed up with Nurvous records and got some great remixes done by Grum, Pete Herbert, Poupon and Den Hetrix. My instrumental "Galaxy" opens the EP and then a casual 9 versions of Midnight follow.
You recently remixed great songs from Moullinex, Olympic Ayres… What is your approach when remixing a song?
Usually I have a couple of listens to the original to get a feel for it and then I step away and try and visualize a concept for taking it in a new direction. I give thought to style of music and the type of production that could used to make it unique and pretty much sketch it all out in my head. Then its back to the studio and in most cases I strip away all the music from the original and start creating a new musical bed which the vocal will work over. That's where the fun begins!
I can't help asking you questions about The Swiss! "Bubble Bath" is an absolute classic and the band is now back on the label Kitsuné. How did that happen?
Thank you very much. We have always appreciated the love we have got for Bubble Bath, especially from Europe. We did a few releases with Modular, but now we are putting out new music through Kitsuné, which is an awesome label. We are pretty damn excited to be working with them and it was just a case of the disco world aligning and the two of us coming together.
Can you tell a bit more about The Swiss's new EP, "Kiss To Kiss"? Vocals now play an important role in your songs, right?
We have always loved instrumental jams, and we will keep making them. But working with vocalists is something we have always wanted to do. Our new single "Kiss to Kiss" features a Canadian vocalist, Roxanne Ashley Aiston. I have not actually met her as the whole recording process was done via the internet! She put down a great vocal and we have been spoilt with a great package of remixes for this release, with absolute gems from Amtrac, Breakbot and Pyramid. The B-side "Golden Century" slows things down and is a journey in the style of Pink Floyd who are one of our favorite bands.
The Swiss will be touring in November in Australia, can we expect to see you in Europe too?
We are in the thick of touring the live show in Australia right now, and we are hoping to get back to Europe to play very soon. The year is fast coming to an end so we are looking towards spring/summer next year for a European adventure.
A classic question we ask everytime: what are your 5 favorite tracks at the moment?
Any random fact you'd like to share to conclude?
Vocoders we invented in the 1930's primarily for secure radio communications
Thanks a lot for answering us! Hopefully see you soon in Europe!
Follow Luke Million on Facebook, Twitter, Soundcloud and grab his new EP on Beatport!
Comments
comments