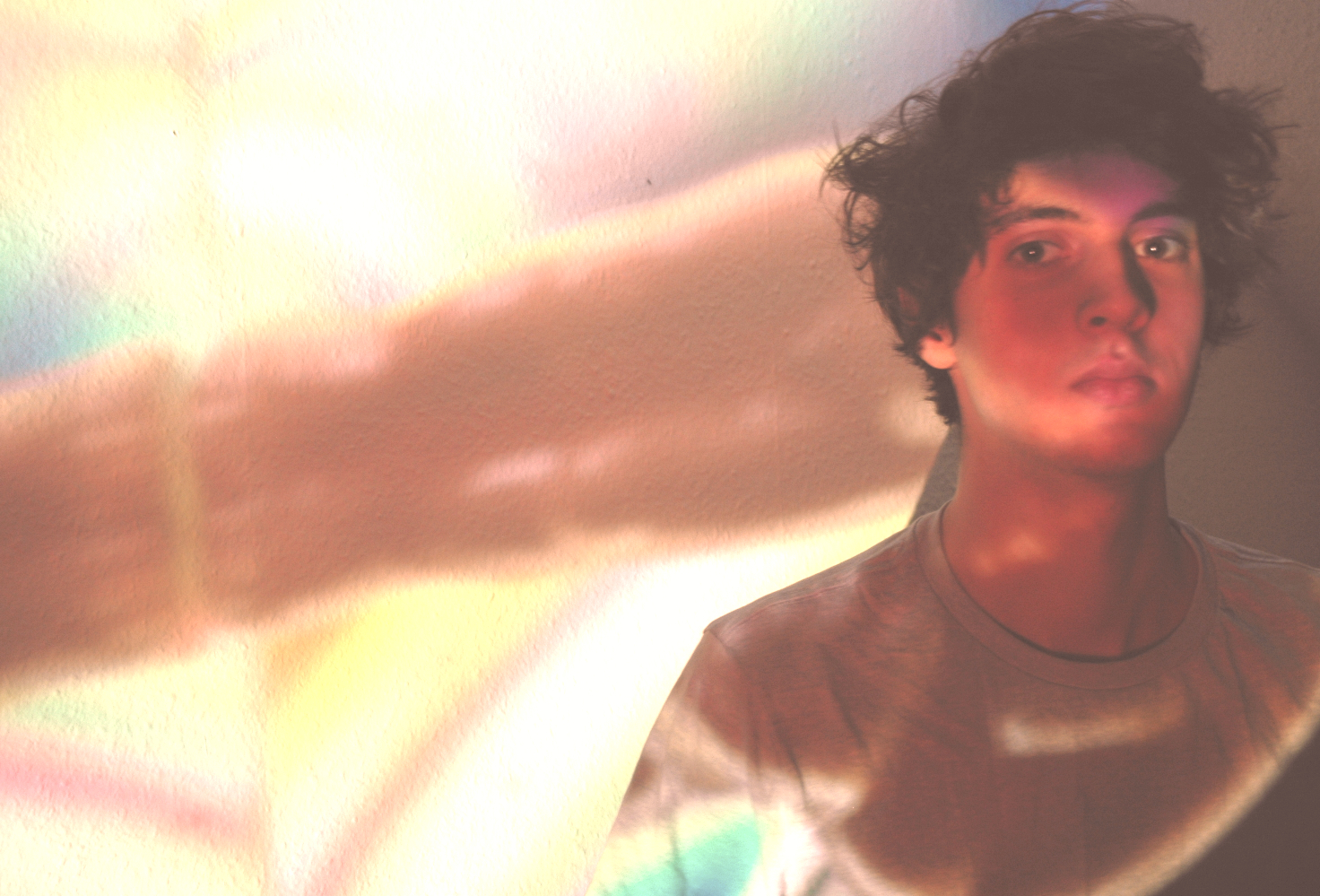 To celebrate the release of his debut EP "Elliot" out today, we had the pleasure to ask a few questions to Roosevelt! After his single "Sea" released 6 months ago on Greco Roman, he returns with this new 4 track EP, mixing pop, disco and balearic vibes. Read the interview below to learn more about him; his remixes, his tour with Totally Enormous Extinct Dinosaurs, and his projects. Definitely an artist to watch!
Get "Elliot EP", out via Greco Roman here.

https://www.youtube.com/watch?v=sPfkmKGOcvs
Hi Roosevelt! To begin, can you introduce yourself quickly? How did you start to produce music?
I've been producing music for three years now and I played in different bands in my school years before but eventually started to do things on my own. At my live shows, some friends help me out playing stuff.
You recently remixed Scenic and Coma, two remixes that we love. What is your approach to remix a song? Do you have other remix projects?
I never want to go too far away from the original, although I normally just use the vocal recordings. I guess it's just my take on it, I try to focus on the aspect of the track that I like the most. That's also why I can only remix tracks that I like and that I can connect to in some way. I'm working on two different remixes right now… they will probably be released at the end of the year.
You're about to release a new EP called "Elliot", can you tell us more about it?
I wrote three new tracks earlier this year, which I thought go well together. I also included "Sea" which already came out as a single last year. The title track "Elliot" is probably my most modern sounding track – it's based on a lot of samples and electronic drums, whereas the other tracks normally have recorded acoustic drums and a bass guitar.
https://www.youtube.com/watch?v=yl5WfT7IDDU
You supported Totally Enormous Extinct Dinosaurs during his tour, how was it? What are your future tour projects?
It's been amazing in terms of motivation to try things out live. I didn't play much shows before the support tour with T.E.E.D. so I was a bit anxious and not too sure if the things I do, work out. It really felt like I've been kicked on stage, and that's sometimes what you need.
Would you like to collaborate with other artists, for example some from your label Greco Roman?
I would love to! There is not too much time at the moment as I'm playing a lot of shows and working on my album, but everyone at Greco-Roman has been great to me from the start, and I'm really happy to be a small part of it. There is an idea of a collaboration at the moment, let's see how it works out.
What are your favourite sources to discover music? Do you take the time to visit music blogs, including those talking about you?
To be honest I never check out blogs, and try to avoid reading too much about myself. I discover most music through friends, or when a DJ I know plays a certain track that I like. After the festival season you know a lot of great new music because of the bands that play the same festivals, so that's always nice. But at the moment I don't listen to much new music anyway. It can distract you sometimes from what you try to create with your own project. I have a pretty precise image of how I want to sound and that can fade away a bit when you listen to too much other stuff.
What are your 5 favorite tracks at the moment?
That's a hard one. But for more recent stuff, I'm really into some albums that have just come out: Jagwar Ma, Moderat, Django Django, to name a few.
Thanks a lot for answering our questions!