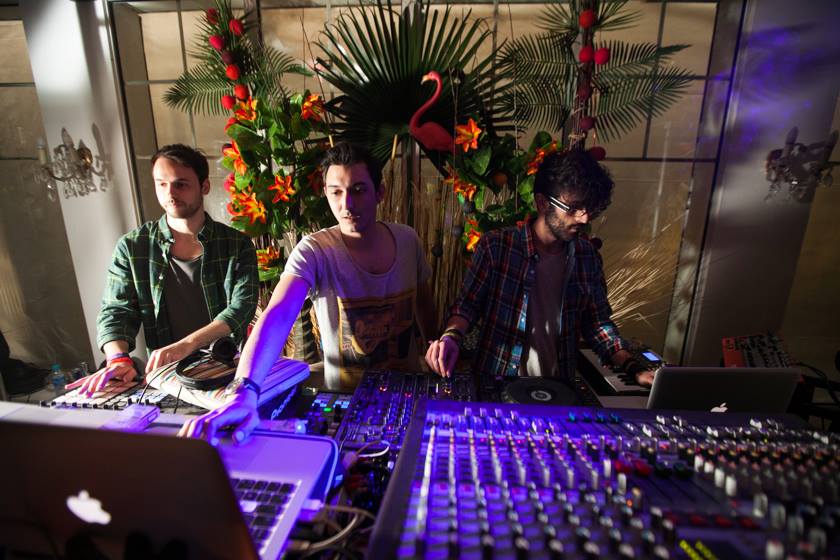 11 Jul

Interview #7 + Exclusive Mix: The RealBirds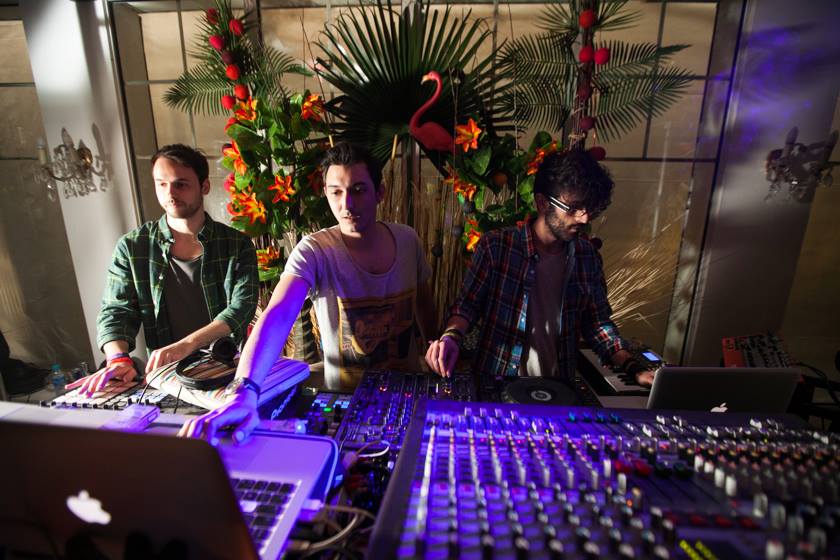 We had the opportunity to interview The RealBirds, for the release of their new EP on FrenchMade, "Emergency Landing". If you want to have an idea of what their set could sound like, you just have to listen to the podcast they prepared exclusively for us! Click play, and read the interview to learn everything about this band!
Hello The RealBirds! You are 3 people, based in 3 different cities: Paris, London and Florence. How did you meet and decide to work together?
I met Martin during WMC (winter music conference) in 2009/2010, we spent a great week together in Miami and from this time on we have always kept in touch, exchanging music etc.. I know Francesco since I was really young, we grew up together and we always shared the passion for music and party. During a gig in Paris I introduced Francesco to Martin, which has been the start of us working together, We have the same idea of music, we have different backgrounds but they fit very well together, different influences that make our sound unique..
How do you arrange your work? Do you do everything by distance?
Well at the beginning, when we started producing music together it was a little bit more complex and difficult because all of us had a different studio setup, different equipment etc.. so when we were sending each other our projects or simply exchanged ideas, it was not always easy to work on music.. now with the help of internet & technology and with a studio setup which is more or less the same for all of us we exchange music files, projects and new music almost everyday. Everyone of us creates something, starting from a bassline, groove etc.. then we send the material we were working on to each other and we build the track.. in this way each one of us adds his personal touch.
Unlike many other bands nowadays, you didn't release many (any?) remixes, is it something you'd like to develop?
Yes, true we didn't release so many remixes until now, because we have been more focused working on original tracks and on our live set.Each one of us works as solo artist too and this makes our schedule very busy, but we are receiving many interesting tracks to remix, so there will be more remixes coming up.
You just released a new EP, can you tell us more about it?
Yes our EP 'Emergency Landing' is one of our upcoming releases: the release date is June 17th on French Made with a remix from ATAPY of our track 'Walking' and then there is another EP coming up on the berlin based label DANTZE with a remix by Philip Bader.. so stay tuned!!
You will play in Paris on June 22nd, do you know the bands with who you'll share the stage?
Yes we are going to play at Nouveau Casino with Phil Weeks, Jeff Cook & Funky Childs, cool line up and we are really looking forward to play with all of them.
What are your best memories playing live?
Vodka Jet27 !!
What are your projects for the future?
There are so many things coming up, new collaborations, other upcoming releases and also we are actually working on our Live, to upgrade our live performance.
What are your 5 favorite tracks at the moment?
Well not easy.. Here few tracks we have been playing in the past months:
1. Just Be ft. Jess Monroe – Don't Make me wait for you

2. James Teej – Spending Life

3. Stimming – Überblick

4. Blanc 1 – It's All Over

5. Sascha Braemer – Need Someone

What are your hobbies apart from music?
Our job is also our hobbie..
You prepared an exclusive mix for us, can you introduce it?
Some words about the podcast.. We recorded this podcast in Barcelona while we were there to play at ElectronicPetz label night.. Made with some of our favorite tracks, tracks we have been playing in the past months..
Thanks for answering our questions! Would you like to add anything?
What we can say.. it has been fun to answer all the questions and a pleasure.. we would like to remind everyone that we are gonna be playing next friday at Nouveau Casino Paris and we hope to see all of you there!!! Thanks again!
Find The RealBirds on Facebook, Soundcloud, Twitter!
"Emergency Landing" is out now! Stream it below and buy it on Beaport: 
Comments
comments