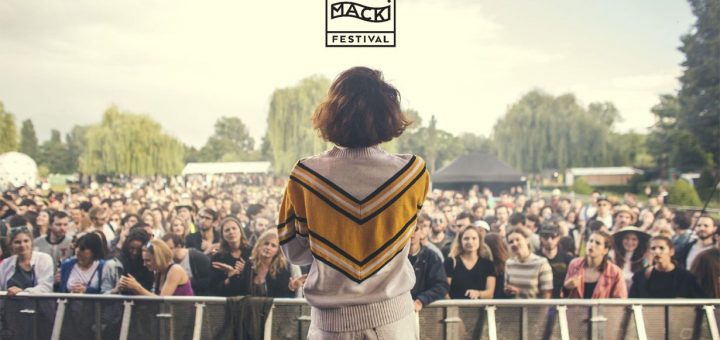 Le festival créé par les collectifs parisiens La Mamie's & Cracki Records est de retour sur les bords de Seine pour une 4ème édition au début de l'été 2017.
Le festival aura lieu au parc de Carières-sur-Seine, accessible en 15 minutes depuis Paris.
La programmation est notamment marquée par la présence du label néerlandais Rush Hour, qui viendra fêter ses 20 ans avec cette date exclusive en France ! Vous pourrez également assister aux lives du groupe de jazz Cortex, des parisiens Mézigue & Renart, et de la formation d'Afrique du Sud BCUC.
Bien sûr, la Mamie's et les artistes Cracki (Lucien & The Kimono Orchestra, Cracki Soundsystem) seront également de la partie !
Le festival comprendra un village, avec différentes animations, animé par le fameux Camion Bazar. D'autres noms vont encore être annoncés, mais étant donné la qualité de la programmation, pour un tarif très abordable, on vous recommande de prendre dès maintenant vos places !
LINE-UP
__
PREMIERS NOMS

Rush Hour 20 YEARS : Soichi Terada (live) ◇ Antal b2b Hunee ◇ San Proper◇ Margie
Cortex ◇ BCUC ◇ Mall Grab ◇ RENDEZ-VOUS ◇ Renart (live) ◇ Mézigue(live) ◇ Le Camion Bazar ◇ Kodäma ◇ Lucien & The Kimono Orchestra ◇Cracki Records soundsystem ◇ La Mamie's
& MANY MORE TO COME
TICKETS
__
Pass 2 jours early birds 30€ (+ frais de loc) : SOLD OUT
Pass 2 jours regular 40€ (+ frais de loc) : http://bit.ly/2lubJqq
Pass 1 jour regular 25€ (+frais de loc) : TBA
Gratuit pour les enfants de moins de 12 ans.
ADRESSE & ACCÈS
__
Parc de la Mairie de Carrières-sur-Seine (78)
🚂 Station Houilles / Carrières-sur-Seine
RER A direction Cergy-le-Haut
TRANSILIEN J direction Mantes-la-Jolie et L direction Cergy-le-Haut
🚍 Navettes A/R durant tout le festival de la gare au spot
Direction technique : Fonktion
Comments
comments