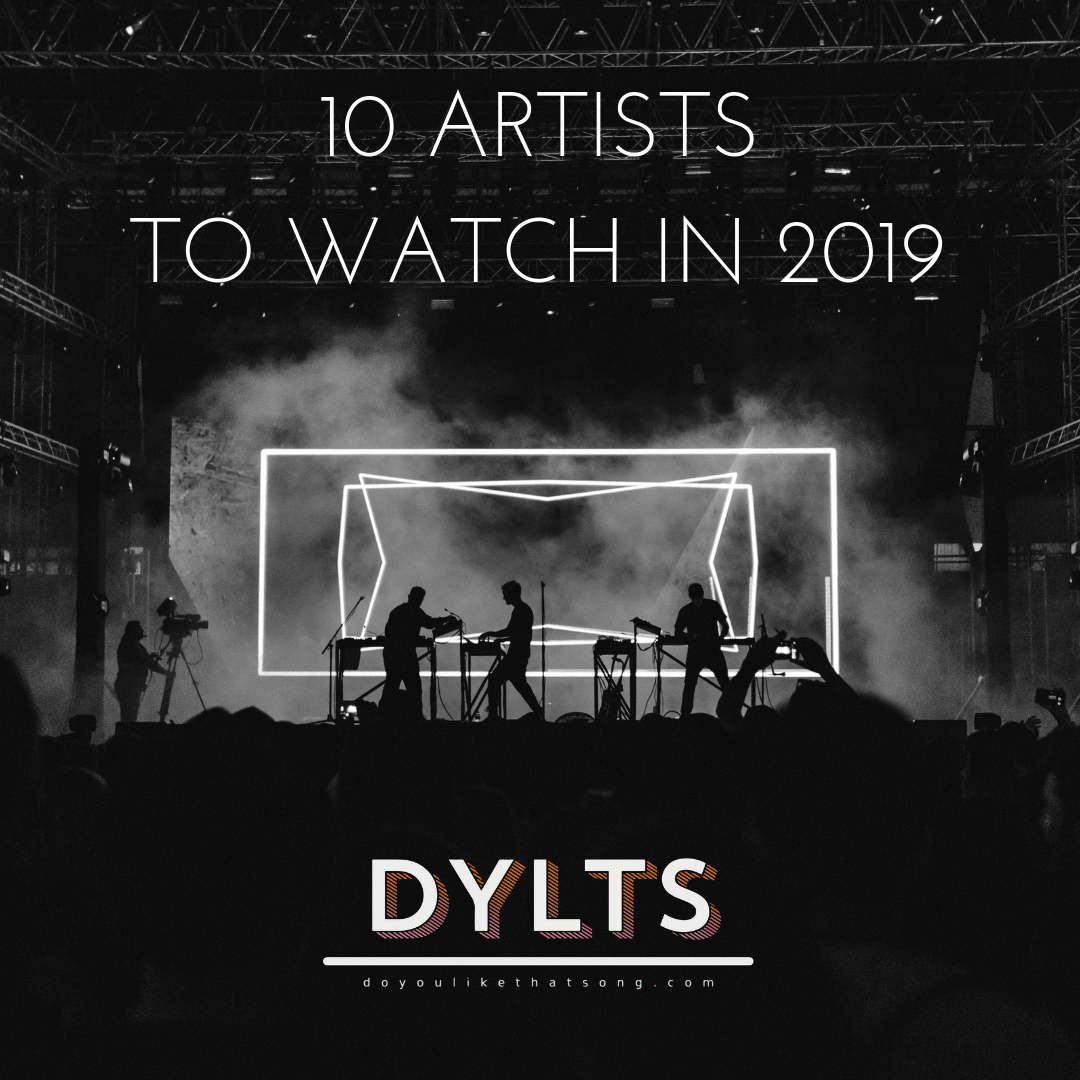 As you know, we're always on the lookout for new talents to introduce on the blog. We receive a lot of submissions daily, and among them we regularly see some brand new artists coming with a stunning debut song.
To kick off the year, we've selected 10 artists we discovered last year on whom you should keep an eye!
In case you missed it, also check out our Top 20 tracks of 2018!
Emotional Oranges is a duo based in LA, and we simply fell in love with their debut song "Motion" from the very first seconds. Combining male and female vocals in a similar way as The xx with a sultry groove, it was a perfect introduction to their universe. With a retro universe and such a strong sound identity, it's the kind of innovative project we really like to see emerge. The duo actually has a new song coming very soon!
KESMAR is the new project of Sydney musician Nathan Hawes. Having first picked up a guitar in 2006, Hawes spent over a decade serenading audiences with his folktunes with great success.
We spotted him in 2018 with his debut song "Feel It Again", which explores the darker side of romance, inspired by KESMAR's recent breakup at the time. The song also comes with a remix and he has a new song coming very soon!
Frangie define themselves as a musical organism and a small electronical trio, based in Sweden. They have released a fantastic debut EP in 2018, followed by a remix EP. We love their universe and we're looking forward to hearing more from them!
Poloshirt is an exciting project composed of Australian artists Polographia and Winston Surfshirt. They launched it last summer with "Pinned Upon", followed by their self-titled EP. The voice of Winston Surfshirt combined with Polographia productions results in a catchy and eclectic sound. If you haven't heard their EP yet, it's time to have a listen!
Fancy Feelings is the common project of Animal Feelings and Fancy Colors. We've recently premiered their song "Lush", featuring vocals by Mammals. The combination of their music universes works really well!
We've discovered Sneakers with their beautiful song "Natural Attraction" featured on Kitsuné Hot Stream. Sneakers is actually a collaborative community of musicians and artists from the streets of Auckland, New Zealand.
Meera is a Portuguese band who released their debut single on one of our favorite labels, Discotexas. "Fine Without You" was a perfect introduction to their funky and joyful universe, matching perfectly the label's identity. We also love their second song "Little Of Your Time". Please keep them coming, Meera!
Boreal is a French producer we've discovered with his brilliant cover of Les Chats Sauvages' "Derniers Baisers". He also recently released a new original song featuring Gabriel Afathi, "1988".. After inviting him to our November Discocoon Party for a cool DJ set, we strongly suggest to keep an eye on him and his future releases!
Rivage is a french pop duo composed of Kartell and his childhood friend Alex Gonzalez. Driven by the desire to build a project to express their taste of pop music, yacht rock and even Japanese city pop. They released this year their first single "La Plage", featuring vocals by Ferno. After the success of this debut song, the duo is working on new music that we should hear sometime this year.
Australian Athlete is a producer based in Sydney, who unveiled his debut song "Surf N Turf" in 2018. Combining house, funk and disco, it's the synths that really make the song stand out.