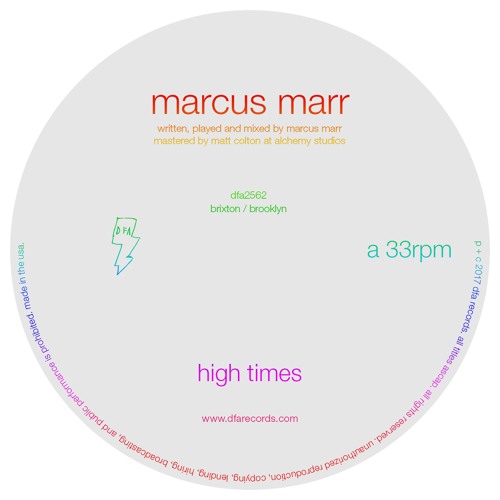 24 Oct

Marcus Marr – High Times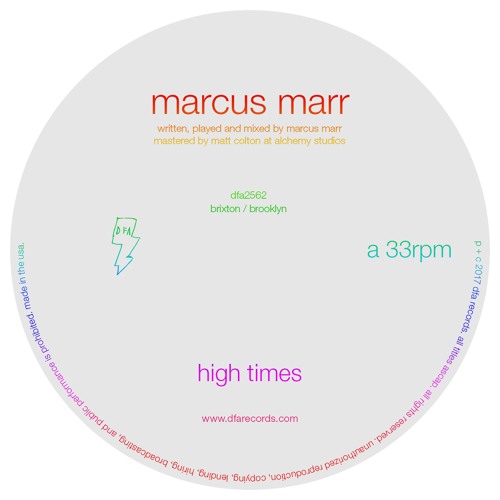 You've may heard of Marcus Marr for his collaborative EP with Chet Faker, or his song "Rocketship". The London-based producer is now back on DFA Records with "High Times".
Featuring the electric guitar stylings of Nile Rodgers circa 1979 and vocals from Nandi Bhebhe, it showcases Marcus Marr's trademark whizzing synths. After this release, he will be playing in the UK and Turkey and touring in the US with Juan Maclean (see dates below).
Once I had come up with the guitar parts I then added all the other instruments one by one 'til I had an arrangement I liked. I've been playing it out for ages and it always works.

Marcus Marr
Marcus Marr Tour Dates
11 Nov – The Nest, London, UK **
15 Nov – Zor, Istanbul, Turkey
28 Nov – Great Scott, Boston, USA *
29 Nov – Flash, Washington DC, USA *
30 Nov – Good Room, New York, USA *
1 Dec – Coda, Philadelphia, USA *
2 Dec – Velvet Underground, Toronto, Canada *
6 Dec – East Room, Chicago, USA *
9 Dec – Tropico Festival, Acupulco, Mexico
13 Dec – Holocene, Portland, USA *
14 Dec – Barboza, Seattle, USA *
15 Dec – Lights Down Low, Los Angeles, USA *
16 Dec – Bang Bang, San Diego, USA *
17 Dec – Day for Night Festival, Houston, USA
* with The Juan Maclean
** with Eric Duncan
Comments
comments