DYLTS Exclusive: Chill of Tomorrow Mix by Eric Pajot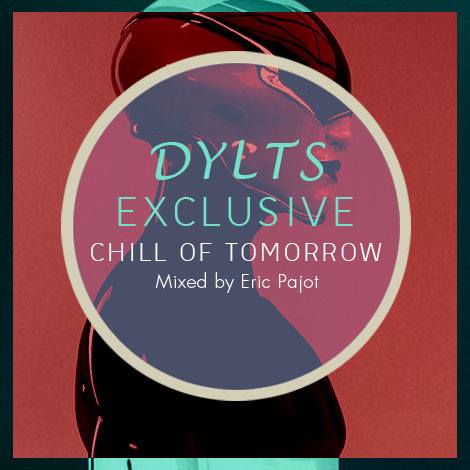 We have the pleasure to host a new exclusive mix by Eric Pajot, music digger, always on the lookout for new and innovative sounds. He recently founded the label Irradiant Hologram.
This mix, "Chill of Tomorrow", is a trip inside a new scene, a new music and generation. With the future in sights, it's an odyssey toward new horizons.
—
Nous avons le plaisir de vous présenter un nouveau mix exclusif par Eric Pajot, veilleur musical, toujours en quête de nouveautés et d'innovations sonores, fondateur du récent Label Irradiant Hologram.
Chill of Tomorrow, est une trip au cœur d'une nouvelle scène, d'une nouvelle musique et d'une nouvelle génération. Avec le futur en ligne de mire, c'est une odyssée vers de nouveaux horizons.


Tracklist:
01 – Demmy Sober – The Takeoff
02 – Amber – Sexual (Dromes Rework)
03 – Twiggy Lashes. – I'm Slipping On Everything
04 – Kuma & Aywy. – intervals
05 – Adrian Daniel – Fkkking High feat. Adrian Daniel & LO
06 -Illangelo Feat phlo Finister – clockwork ( Poter Elvinger remix)
07 – Samuel Truth – Rua
08 – Iamnobodi – Heaven's Gate
09 – Demmy Sober – Underwater
10 – Majid Jordan ~ A Place Like This
11- Cold Sweat – Prod. Boi1da, Sango & SykSense
12- Hounded – I Never Will ft Sophia Aroutsidis
13- lʌrce blake – On_Thotful – (SOUL_BRK EDIT)
14 – Da-P – Successful(Drake)
15 – Kyla La Grange – Cut your Teeth (20syl remix)
16 – Pomo – Cherry Funk Ft. KAYTRANADA
17 – JUCE! – Burning Up
18 – Herr Styler – Gone (rework)
19 – Bayou – Airlock
20 – Basecamp – Emmanuel (Hayden James Remix)
21 – Jhené Aiko – The Worst (Truth Remix)
22 – TOKiMONSTA – Realla Feat. Anderson Paak
Comments
comments