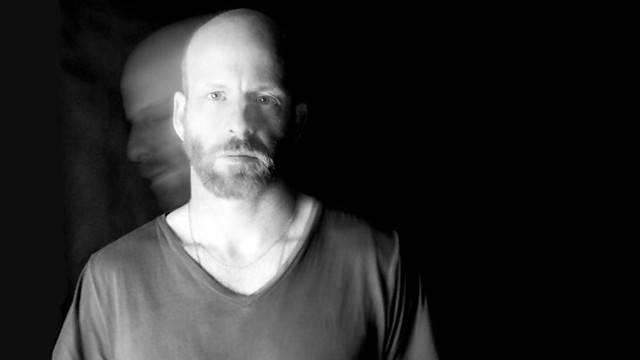 26 Sep

Interview #22: The Juan Maclean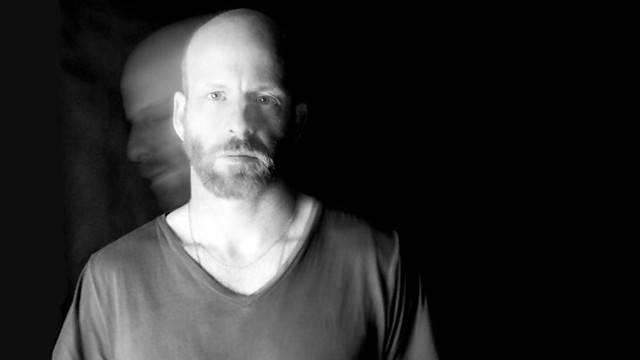 English version below! // Tour dates here
Alors qu'il est en pleine tournée européenne, nous avons posé quelques question à John Maclean (moitié de The Juan Maclean avec Nancy Whang), juste avant sa venue au Badaboum à Paris ce samedi 27 Septembre. Il nous a parlé de son nouvel album, de sa collaboration, du label DFA, et bien sur, de ses DJ Sets. Si ce n'est pas encore fait, écoutez sans plus attendre l'album "In A Dream" en cliquant ici. Et pour plus d'infos sur la soirée au Badaboum, cliquez ici. Bonne lecture!
Vous venez de sortir votre troisième album "In a Dream". Peux-tu nous en dire plus sur le processus créatif de cet album? Il semble que Nancy a un rôle encore plus central qu'auparavant.
Il semble que Nancy a un rôle encore plus central car c'est ce que nous avons dit dans la bio et que tout le monde le croit! Et nous l'avons mise sur la pochette. Nancy chante depuis mon deuxième 12″ 'You Can't Have It Both Ways" en 2002. Cependant, avec cet album, il y a beaucoup plus de vocaux en général, et la plupart des chansons ont une structure verset/refrain plus traditionnelle que dans les albums précédents. Donc, en général, les voix sont un peu plus pensées. Nous avons travaillé ensemble sur les chansons beaucoup plus tôt dans le process pour cet album, plutôt que d'ajouter sa voix à la fin comme nous le faisions avant.
J'ai vu que vous avez tourné le mois dernier un clip vidéo pour "A Simple Design". A quoi va-t-il ressembler? Sais-tu déjà quand il va sortir?
Je devrais connaître la date exacte, mais j'ai oublié! Il sortira dans les semaines à venir. C'est une sorte de vidéo assez impressioniste, un peu plus artistique. Rien de trop flashy ou fou. Je porte une tunique, ce qui me rend assez ridicule.
Vous faites partie du mythique label DFA (LCD Soundsystem, The Rapture, Holy Ghost! …). Peux-tu nous recommander quelques sorties récentes du label?
Il ya un nouveau groupe qui s'appelle Museum Of Love qui va bientôt sortir un album. C'est une étonnante combinaison entre le sons des débuts de Talking Heads, Roxy Music, Brian Eno et certains sons caractéristiques de DFA. Et aussi, le nouvel album de Sinkane, qui est le meilleur qu'il ait fait, je l'ai beaucoup écouté.   Quel est le meilleur endroit où vous avez joué en live? Au Berghain à Berlin. Nous avons joué au Panorama Bar et dans la salle du Berghain. Je pense que l'un de mes live préférés est le premier que nous avons fait au Panorama. C'était la première fois que j'y allais et ça nous a totalement impressionnés. Certains membres du groupes se sont perdus là-dedans pendant une journée.
Comment sélectionnes-tu les morceaux que tu joues dans tes DJ sets? Quels genres pouvons-nous entendre dans tes sets?
Je sélectionne la plupart de la musique que je joue dans quelques magasins où j'achète régulièrement des vinyles. Selon la soirée, je joue de la house assez brut, des choses un peu plus dirty, ou un peu de techno plus dark. Et beaucoup de titres qui comblent en quelque sorte le fossé entre les univers house et techno.
Quels sont les projets à venir de The Juan Maclean? Je travaille sur quelques 12 ", et aussi un tas de pistes que je vais sortir sous un nom différent, des morceaux du style techno industrielle, qui sont tout simplement trop deep pour sortir en tant que The Juan MacLean. Mixer beaucoup, comme d'habitude, puis préparer le groupe live pour l'année prochaine.
Merci beaucoup! Rendez-vous au Badaboum à Paris samedi!
Vraiment hâte d'y être, je vais y jouer pour la première fois, ça a l'air incroyable!
---
 English:
You just released your third album "In a Dream". Can you tell us more about the creative process for this album? It seems like Nancy has an even more central role than before.
It seems like Nancy has an even more central role because we told people that in the bio and everyone believes it! And put her on the cover. Nancy has been a vocal presence since my second 12" 'You Can't Have It Both Ways' in 2002. With this album, however, there is just a lot more singing in general, and most of the songs have a more traditional verse/chorus song structure than past albums. So in general the vocals are a bit more thought out. We worked on the songs together a lot earlier in the process on this record, rather than adding vocals on at the end like we did in the past.
I've seen that you shot last month a video clip for "A Simple Design". What will it look like? Do you already know when it will come out?
I should know the exact date it comes out, but I forget! Sometime within the next couple of weeks. It's a pretty impressionistic sort of video, a bit more artistic. Nothing too flashy or crazy. I'm wearing a tunic, which makes me look pretty ridiculous.
You're part of the legendary DFA label (LCD Soundsystem, The Rapture, Holy Ghost!…). Can you recommend us a few recent releases from the label? There is a new group called Museum Of Love who have an album coming out very soon. It's an amazing combination of early Talking Heads, Roxy Music, Brian Eno and some classic DFA sounds thrown in. Also, the new Sinkane album is his best yet, I've been listening to that a lot.
Where's the best place you've ever played live? At Berghain in Berlin. We've played at both Panorama Bar and Downstairs at the Berghain. I think the first time we played, at Panorama, was one of my favorite shows. It was my first time there and it totally blew our minds. Some members of the band got lost in there for a day.
How do you select the tracks you play in your DJ sets? Which genres can we hear in your sets? Most of the music I play has been selected at a few record stores where I regularly buy vinyl. Depending on the night, I play pretty rough House music, stuff that's a bit dirtier, or a bit of darker Techno. And a lot of tracks that sort of bridge the gap between the House and Techno worlds.
What's next for The Juan Maclean? I'm working on some more 12"'s, and also making a bunch of tracks that I'll release under a different name, some Warehouse type techno tracks that are just too hard and deep to be released as The Juan MacLean. DJ'ing a lot, as usual, then getting the live band ready for next year.
Thanks a lot! See you at Badaboum in Paris on Saturday!
Really looking forward to it, my first time playing there, looks amazing!
Comments
comments