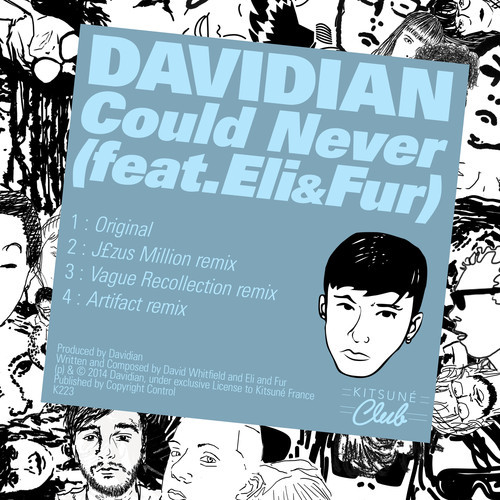 Following his EP "What I Want" released in May, Davidian is already back on Kitsuné with "Could Never", featuring the duo Eli & Fur. Part of the series Kitsuné Club, the original song has catchy UK house vibes, with the combination of piano lines and vocals by Eli & Fur.
The EP also features remixes by £zus Million, VagueRecollection, and Artifact.
In case you're in London on October 18, you can see him at the Kitsuné party @ Village Underground!