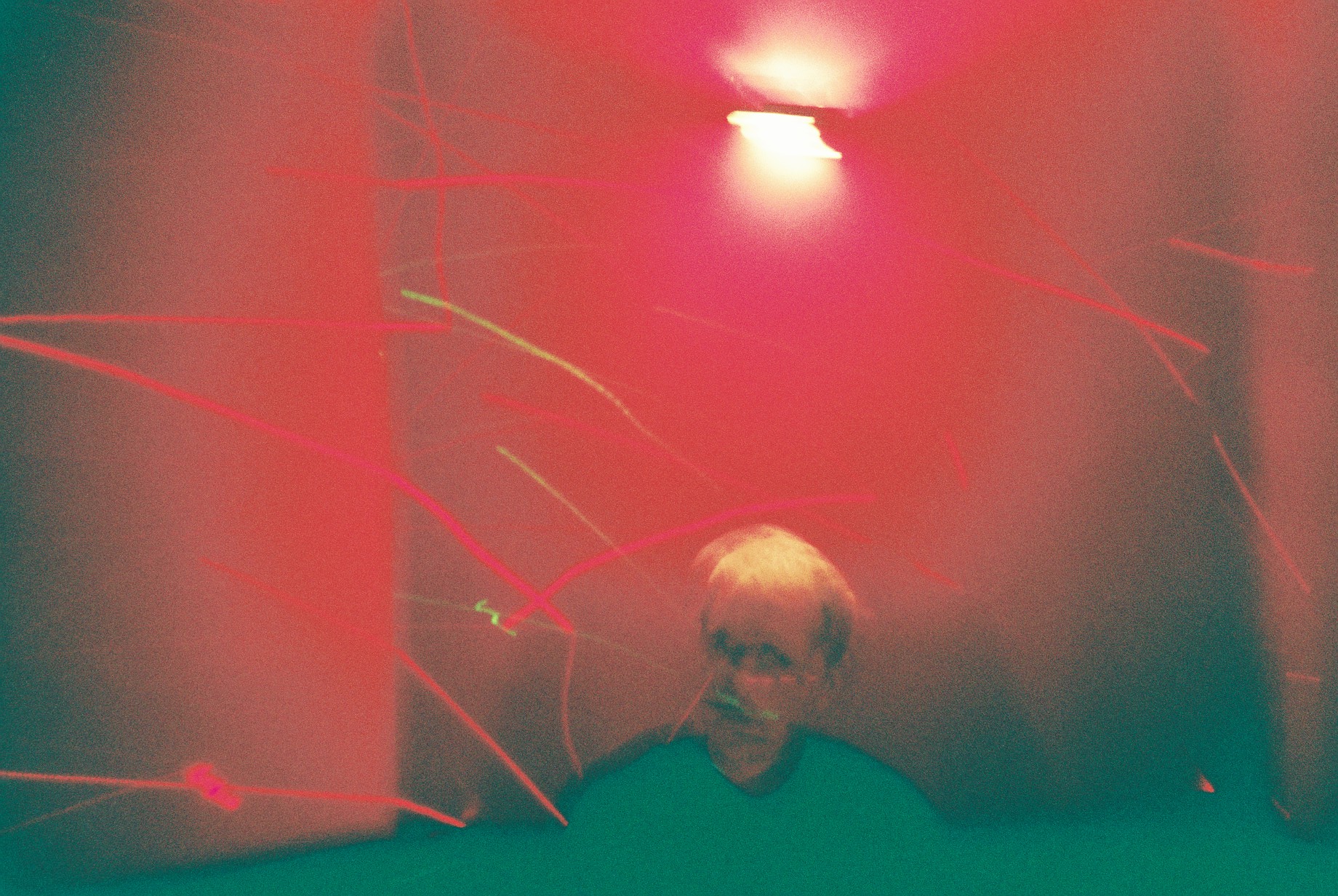 Hi danglo! Let's start with an easy question: what does your name mean?
Hey hey, I was called "Anglo Jackson" at Brighton University, I saw that there was already a band called that and so went through the alphabet late one night and added a "d". I then dropped the Jackson as people kept getting me confused with another Brighton DJ "Action Jackson". Now my name only gets confused with D'Angelo, Django Reinhardt, Django Django and Diplo, so that's all good.
Your first song, "These Days", sounds very different from your latest tracks. What influenced the evolution of your sound?
I think the past two years I've been getting in to more feel good disco music. I brought myself up on Radiohead and Philip Glass so it's the new shift of listening to feel good upbeat music that's filtered through into my own sound I reckon.
How does it feel like to be part of the Kitsuné family? Will you play at some of their parties soon?
It feels great to join such a strong roster of artists and legendary label, and as you say, be part of a family. I think that's important especially when you're sat alone half the time writing music or DJing alone, creating that atmosphere is really important. Yes, I will be playing at the Kitsuné Club Night at ageHa, Tokyo on 30th August, and I believe there are a couple more coming up.
The Magician featured "Forget You" in his latest Magic Tape. Did you send it to him personally? Given the popularity of these mixes, did you feel the "magic" effect after the mixtape's release?
I'm a huge fan of the magic tapes, I listened to them constantly at Snowboxx festival with the DOS clothing crew. It's a massive compliment to be featured, The Magician has such great taste and keeps his finger on the pulse searching out new emerging artists.
Can you tell us more about this EP and the artists you collaborated with?
I felt that I wanted to showcase three different sounds, the vocal driven house tracks, the slightly moodier slow stuff and chopped up vocal tracks. Ivan and I met at sixth form college and went to the same university, it was only towards the end of third year that we started to make music together, we've got a heap of new music that I can't wait for everyone to hear. I've also worked quite a bit with Sander Molder in the past, we both studied Digital Music and Sound Art at the University of Brighton. I was visiting Sander in Tallin (Estonia) and was introduced to Liisi at his studio. I loved the sound of her voice and met up to record with her in London. It made sense to get her on a track that Sander and I had worked on.

What are your 5 favorite tracks at the moment?
I love the new Lxury EP."Company" has become a track I play in almost every DJ set.
"You" by TCTS is just beautiful, a really gentle vocal and super tight production
"In Your Arms" by Farrow. I first heard this in the Magic Tape I featured in, it's the track before mine. I loved it and immediately spoke to Farrow on Twitter. I asked him if I could remix it. I finished it up last week so you should all be able to hear it pretty soon!
"Neu Chicago" by Clive Tanaka y Su Orquesta. I first heard this because they were taking Nicki Minaj to court for ripping it off. I can certainly hear the similarities and loved the track so immediately bought it.
"Love Will Save the Day" – Whitney Houston (The Golden Boy Remix). I was out in Snowboxx with The Golden Boy and heard him drop this. My eyes immediately popped out of my head and I was blown away. I dropped this in Berlin when a storm started and it really worked. This tune just smashes it every time.
Stream these songs below:
What are your summer plans, are you travelling?
I'm in Croatia right now infact, sat on a rock scribbling on the back of my boarding pass. I'm here for 10 days with friends. We've been in Split, Hvar and Debrovnik. It's beautiful out here, I strongly recommend it. I'm also taking a few extra days in Tokyo when I'm out there.
Thanks danglo! Hopefully see you soon at a Kitsuné party in Paris!